SCC illuminated walk brings light to Somerville streets
On Saturday night, Somerville residents gathered for a mile-and-a-half walk to spread awareness about the affordable housing crisis the community continues to face. The SCC, or Somerville Community Corporation, hosted this event to inform the public of their 100 Homes project. 
"A program is unique in New England that allows us to quickly purchase homes off the speculative market and make them permanently affordable," said Lizzie Devane, the project's communication and development representative.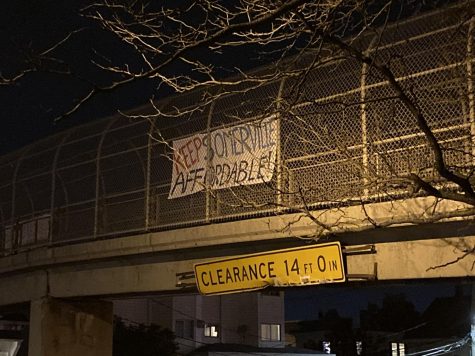 The SCC mission statement promotes a vibrant, diverse and tolerant community within Somerville. The 100 Homes Project is a way to implement this, through the program buying homes off of the market and making them affordable for low income families. 
The median home price for a Somerville resident is upwards of $941,000, with many homes coming in over at a million dollars. This creates problems within the city for those who are unable to afford such high costs.  
"We take a holistic approach to making Somerville a more equitable, diverse and inclusive community through our economic opportunity programs connecting people with local job opportunities and providing education to support asset building and financial stability," said Devane.
"We believe if we want an equitable, just community where our neighbors aren't displaced, everyone needs access to resources, education and opportunities," she said. 
Event attendees met in the parking lot of a local Dunkin'. The event staff guided attendees through the route and noted their surprise at the amount of people who had shown up to support their cause. Over thirty people were in attendance. 
Each attendee received a glow stick necklace to boost visibility and one lantern. The walkers left in socially distanced pods and were instructed to wear their masks and keep a safe distance. 
The lanterns were the centerpiece of the event. Made from upcycled materials, each one resembled a little home. Each lamp took between one and two hours to create, and there were 80 made overall.
 "Everything is safe and warm in this house," said Stephanie Toews-Moeling, a board member and lamp maker.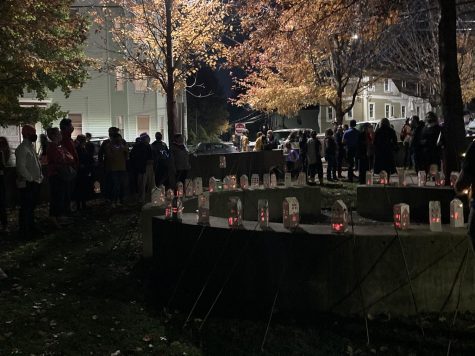 Each lantern, hanging from a stick, lit the way as more than thirty residents started along the path. Routing through the streets of East Somerville, lanterns were also hung on signs, overpasses and railings to illuminate the path.
"The community really stepped up, I put out a call for help on Facebook and about six to ten people helped me make each lantern," said Toews-Moeling. 
Throughout the walk, residents not in attendance would ask what the cause was for, showing the event was getting the awareness it was hoping for. The walkers came together again at Leathers Park, where the lanterns were placed safely on the nearby walls, hung from trees and bushes. 
 The SCC bolsters multiple programs benefiting a diverse and tolerant community, and are always looking for volunteers and new ways to bring light to the Somerville streets.
View Comments (1)
About the Contributor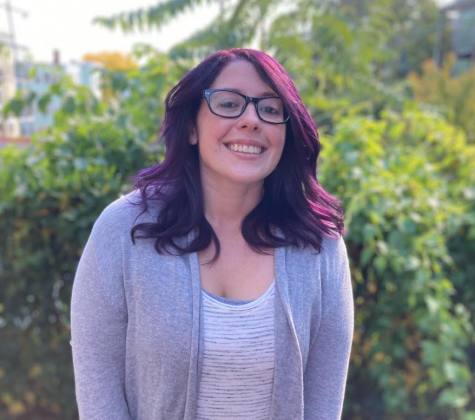 Ashley Fairchild, Asst. Copy Editor | she/her
Ashley
is a senior majoring in print/web Journalism. Outside of Suffolk, she can typically still be found with her nose in a book and her hand wrapped around a coffee mug. She enjoys lifting weights, finding new cafes and most importantly, playing with her dog, Pepper.
Follow Ashley on Twitter @AshleyFairchi14