The Franklin Park Zoo shines with the "Boston Lights" experience
One may think of the Franklin Park Zoo to only feature animal exhibits. However, they may be surprised to visit and be welcomed with light displays that seem to go on for miles within the zoo during Boston Lights: A Lantern Experience.

Beyond the welcome arch adorned in lighted flowers and swirled designs, topped with a beautiful yellow and black butterfly, was a massive glowing dragon at least 30 to 40 times the size of a person. The Franklin Park Zoo website notes that the dragon is 197 feet in length.  Nearing the lit-up creature, a row of signs could be spotted by visitors. 
Along the path beside the dragon, the signs detailed the Chinese Zodiac years, where people could find their birth year and designated animal. Visitors perused the characteristics they shared with those born in the range of years encompassed under their zodiac sign.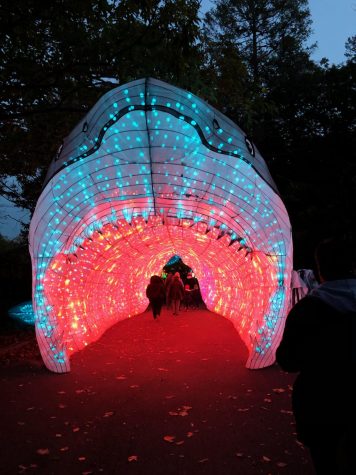 For those interested in reading their horoscope, learning more about what the Chinese believed to be some of their distinct personality traits could be a fun mental exercise.
The display of Asian culture did not end there, however. An arching canopy was made out of red lanterns and it felt as though the lanterns made up walls and a ceiling, creating a room of sorts. 
A small field of panda bears, complete with their signature food choice of bamboo, appeared as replicas of the real native Chinese animal and can have an almost magical effect on all the spectators.
The magic kept going from there. With a shimmering piano topped with a fairy, as well as a carriage that seemed to come straight from the movie "Cinderella," little girls and women, regardless of their age, felt as if they were inside of a fairy tale.
Topping off what felt like a dream come true, there was a walkway completely surrounded by multicolor butterflies that may remind you of visiting the butterfly garden as a kid.
For anyone who might not have enjoyed that sort of sparkly spectacle, there was, even more, to see and take in of this lantern experience. 
There were all kinds of animals, from lizards and chameleons to rhinoceroses, flamingos and peacocks and everything in between. These animals weren't the real deal, but the zoo did kindly provide some live animals in between the displays to make the light show more unique.
Visitors could view live camels coming in and out of their huts and also look at a few unique hooded cranes.
Towards the end of the 72 acre park was the shark exhibit. A shark's mouth, spread wide open with teeth bared was the entrance to a tunnel that visitors had to walk through to continue. The inside felt like you were in the classic movie "Jaws."
All of these intriguing light exhibits were not just there for entertainment, however. The park was filled with signs meant to educate visitors about the importance of preserving wildlife, which the zoo cleverly coins as "shining a light on biodiversity," according to their website. This is both educational and punny.
Although the lantern experience continues until Nov. 15, the zoo's website has since announced that tickets are now sold out. So visitors will, unfortunately, have to wait until next year to attend and to experience the Boston Lights for themselves.
Follow Morgan on Twitter @morganjltorre.
About the Writer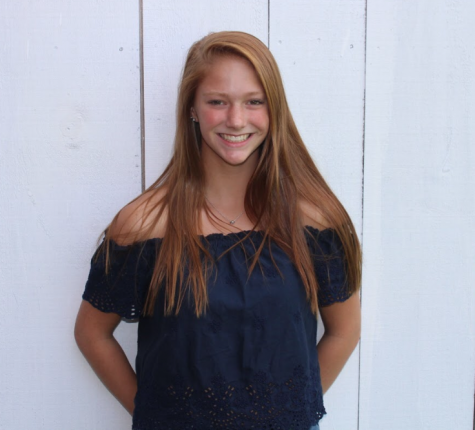 Morgan Torre, Copy Editor | she/her
Morgan is a junior journalism major with a minor in public relations. Hailing from southern New Hampshire, she is part of a nationally recognized baton twirling team and continues to twirl at Suffolk during halftimes. Along with The Journal, Morgan is a proud member of the sorority Theta Phi Alpha on campus.
Follow Morgan on Twitter
@morganjltorre
Email her at
[email protected]