Fusion Dhamaka continues to go strong despite COVID-19 impact
The one and only Bollywood fusion dance team at Suffolk University, Fusion Dhamaka, has started their season strong and confident despite the limitations clubs have faced due to COVID-19. 
Fusion Dhamaka was founded in 2018 by Suffolk student and current team co-president Dina Barua, a biology major with a concentration in health careers.
The club focuses on the cultural combination of Bollywood and K-pop dance. As a part of the team, students have been able to be a part of a unique experience through rehearsals, performances and YouTube covers while building strong connections with their teammates and educating themselves on these cultures. 
According to Barua, Bollywood dance originated in India. It focuses on a combination of modern hip hop, R&B, Indian classical dance and folk Indian dance. It is vibrant, energetic and passionate. K-pop dance comes from South Korea and focuses on hip-hop styles, and is popular all over the world.
"I have studied abroad in South Korea in the fall of 2019 and it was the most amazing experience of my life," Barua said. "From culture to food to people, it brings out the happiness I needed in life."
Along with the several performances Fusion Dhamaka has during the year, last fall, co-president Dina Singh, class of 2022, hosted the club's first event, called The Fusion Festival. The event brought people from all different cultures together to perform and celebrate Diwali. 
Diwali is celebrated around the end of October and the beginning of November by Hindus around the world, and is considered the festival of lights. Fusion Dhamaka provided a mehndi artist who created temporary body art for the attendees, a collection of Indian foods, a pani puri eating competition– a common street food in India and Bangladesh– and a photo booth, along with the dance performances. 
Rehearsals and performances for the club will all be held virtually this semester, as Suffolk has restricted gatherings due to COVID-19. Rehearsal times are flexible and held weekly, during a time that is convenient for all team members' schedules. During rehearsals, the co-presidents teach a segment of the anticipated end-of-the-semester piece. 
The co-presidents intend to maintain a professional, peaceful environment during practices. 
"I have told my team that practice time and performances are our chance of escape from anything that is bothering us," said Singh. "It could be a test you just flunked, relationship problems, friendship drama or waiting for your crush to text you back. All of those stressful and mind-consuming things should be tossed out of sight and out for mind for one hour and 15 minutes."
This semester, Fusion Dhamaka has decided to host virtual events, such as dance workshops, de-stress yoga sessions and Instagram Live conversations, which are open to both Suffolk students and non-Suffolk students. 
Barua and Singh, along with choreographers Akhila John and Amy Rose, will continue to host a collection of workshops via Zoom called "Back to Basics." It is geared toward beginners who would like to learn to dance. 
Singh held a workshop teaching Bhangra dance on Oct 1 before Ramsepaul taught Kathak dance on Oct 9. Coming up, Barua will teach Bharatanatyam dance styles on Oct 29 and John will run a Bollywood workshop on Nov 12. 
Ramsepaul has also been hosting yoga sessions, open to all Suffolk students. Upcoming sessions will be on Oct 22, Nov 24 and Dec 10. 
Students with any level of dance experience are welcomed to join the team. Fusion Dhamaka would like individuals to join from all majors, all cultures and all walks of life.
"When this team started out, the founder, Dina Barua, wanted to be the beacon of support for those dancers that are curious but are not confident to pursue dancing," said Singh. "Dancing is easier than you think. In the past, we had several dancers that performed for the very first time in their lives and now they are able to record themselves dancing and performing with no tension or worry." 
Fusion Dhamaka has formed a tight-knit group of friends with a similar interest in dance.
"We're known not to be just a 'dance team' but a team that truly becomes a close family and a team we can rely on for pretty much anything," said Barua. "Over the three years, members have developed a deep relationship with one another and we truly wouldn't trade it for anything." 
Leave a Comment
About the Contributor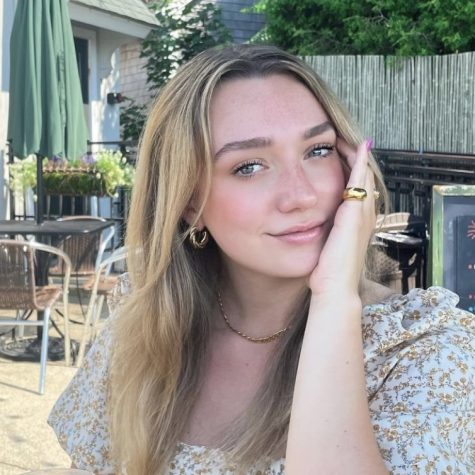 Julia Ahaesy, Opinion Editor, Social Media Manager | she/her
Julia is a senior studying public relations at Suffolk University. Along with her roles of co-opinion editor and co-social media editor at The Suffolk Journal, she writes weekly for her column,
Student and the City
.
On the few occasions she is not writing, you can find her buried in the latest issue of Vogue, wandering the city, or drinking too much coffee. Native to Massachusetts, she will be joining the Massachusetts Air National Guard after graduation. She is currently studying abroad in London, England. Julia hopes to continue traveling as she explores the arts and culture industries in her future.
Follow Julia on Twitter
@juliaahaesy
Email her at
[email protected]