A coffee lovers guide to Greater Boston
Boston is a hub for coffee lovers, but outside of the well-known chains, the city and its surrounding areas offer unique and delicious cafes that aren't to be missed. Here are five cafes in and around Boston that will live up to any coffee aficionados' standards. 
Ziggy's Coffee Bar  (Downtown Boston)
This café is the perfect place for any Suffolk University student looking for a pick-me-up. Located at 102 Tremont St. in Downtown Boston, it's merely steps away from Suffolk's campus. The café is owned by and attached to the famous Beantown Pub. The café itself is on the side of the pub, but feels like a separate entity. Usually abuzz with the sound of milk being frothed and people chatting, it holds an energized atmosphere. You can order from a large selection of coffee, smoothies and tea. They also make a mean breakfast sandwich. This is definitely a place students definitely do not want to miss. 
Café Marliave (Downtown Boston)
This café is an extension of the French and Italian Marliave restaurant situated above it and lives up to the restaurant's  well-known reputation. The tiny space is reminiscent of a café in Paris or Italy, somewhere to be ducked into for a quick macchiato while standing at the counter. Though their menu has American style coffees and lattes, they shine with their more European drinks. Their food menu is limited, but their beignets are not to be missed. Anyone looking to step out of Boston and into a different world should check the Marliave out. 
Polcari's Coffee (North End)
Polcari's Coffee, found in the bustling North End of Boston is a treasure. Their website tells the story of the shop, "Working as a pocket-maker at a local tailor's shop, Mr. Polcari saved up to open his own coffee store on Salem St. in 1932." Upon arrival at the shop, you'll be transported back in time. The shop is still family owned and it shows with the love they put into their products. The shop is packed to the brim with coffee beans, chocolates, candy, huge tubs of ingredients for baking and much more. Polcari customers are also able to purchase fresh coffee beans, which they measure out on an old-fashioned scale in front of you. They always have a blend of the day on the menu, which is freshly ground and always phenomenal. They recently expanded their in-store menu to include things like macchiatos and espresso. Though there's not space to sit, grabbing a coffee and some beans and exploring the North End is always a great way to start the day.
Zume's Coffee House (Charlestown)
Pronounced "Zoomies," this café lives up to its name. With an extensive and crafty menu, you can't help but get a caffeine fueled case of the zoomies. Located on 221 Main St. in Charlestown, this sunlit café invites its customers in, and the plush and comfortable furniture keeps them there. This dog-friendly establishment is a favorite among Charlestown and Boston residents alike. Zumes' employees always have a smile, and the customers are often found chatting amongst themselves. The café offers a wide variety of vegan and gluten free options. From oat milk to gluten-free muffins, they have you covered. Their latte specials are always interesting and worth a try, and you can't miss out on their delicious snacks. 
4A Coffee (Brookline, MA)
This tiny corner café in Brookline is owned by a husband and wife duo who man the store themselves. Originally started in Kazakhstan, the couple decided to open up in Boston and have become a staple in the community. The pride shown in their work is evident in not only their coffee, but the treatment of their customers. They love knowing your name, and more importantly your coffee order. Regulars will often find their lattes waiting for them on the counter if the owners spot them parking or walking down. The mocha latte is phenomenal and highly recommended by the owners. They also sell a variety of their own coffee beans and have an online shop. This little unassuming café is one you won't want to miss.
Follow Ashley on Twitter @AshleyFairchi14.
Leave a Comment
About the Writer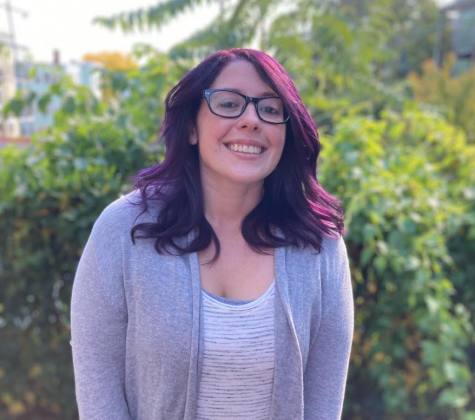 Ashley Fairchild, Asst. Copy Editor | she/her
Ashley
is a senior majoring in print/web Journalism. Outside of Suffolk, she can typically still be found with her nose in a book and her hand wrapped around a coffee mug. She enjoys lifting weights, finding new cafes and most importantly, playing with her dog, Pepper.
Follow Ashley on Twitter @AshleyFairchi14