Finishing the season is still possible, but the NFL should still consider other options for fighting COVID-19
With more teams receiving positive tests for COVID-19, it has become clear that this problem isn't going away for the NFL. Besides their rescheduling of games, they seem to be doing a good job at handling the crisis. 
Despite the outbreak starting to grow around the NFL, finishing the season is still extremely possible, as the league has done a good job of tightening protocols. They haven't been shy about handing out fines, and they aren't afraid to make an example out of teams that don't follow the guidelines, which is very important with a virus as dangerous as COVID-19. 
Concerns around COVID-19 and the NFL began about two weeks ago when the Tennessee Titans reported the first eight cases of the NFL season. The Titans have since become the epicenter of the league's COVID outbreak, accumulating a total of 23 positive tests as of Thursday. 
The Titans' week four game with the Pittsburgh Steelers was postponed to week seven, while their game this week with the Buffalo Bills will be played Tuesday, assuming that they don't produce any more positive tests. 
Other teams have also seen coronavirus cases, but none have experienced an outbreak like Tennessee has. After a player from the Kansas City Chiefs and Patriots quarterback Cam Newton tested positive last week, their game was postponed a day. Patriots cornerback Stephon Gilmore has since tested positive as well, and their upcoming game with the Denver Broncos was postponed to next week. 
At least one player on the New York Jets, the Las Vegas Raiders, and the Atlanta Falcons have also tested positive for COVID-19.
The NFL has shown a zero tolerance policy when it comes to violating league protocols and continues to tighten those rules as cases rise. Through the season's first few weeks, numerous coaches and their organizations have been fined for not wearing masks on the field. This week, the NFL even implemented a rule stating that teams will be given a 15 yard penalty if a coach approaches a referee without a mask. 
The NFL has also taken action against teams and players for actions off the field. A number of Raiders players were fined this week for not wearing masks at a recent charity event. The league also launched a full investigation into the Tennessee Titans and found that against the order of the league, they had been practicing together while their facilities were closed. Possible punishments that the Titans are facing include the loss of draft picks or even forfeiture of games. 
The one area that the NFL struggles in is postponing their games. While it is good that they recognize that games shouldn't go on as scheduled when a team receives positive tests, they only reschedule them to between 24 and 48 hours later, whereas the incubation period for COVID-19 is about five days. 
What the NFL should do is postpone the Super Bowl so they can have one or two "makeup" weeks at the end of the season. This way, teams that have to postpone their games due to positive COVID tests can play during these weeks instead of playing in a window where players could potentially be spreading the virus. 
The NFL should also strongly consider holding their playoffs in a bubble, meaning that teams that make the playoffs go to one city and every game is played there. This strategy has been proven to be extremely effective, as the NHL and NBA held their playoffs in a bubble and did not produce a single positive test. The MLB is also holding their playoffs in a bubble, and they haven't seen any positive tests either.
While the NFL has not specifically said that any of these possibilities will happen, they haven't ruled them out either. There is a good chance that they're holding plans for all of these scenarios in their back pocket and waiting for the right time to pull the trigger. As COVID-19 is a rapidly evolving issue, it seems that the league wants to make sure that they're exploring all of their options so they can make decisions that are both safe and effective for all teams. 
Follow Jamie on Twitter @JamieTaris
View Comments (1)
About the Contributor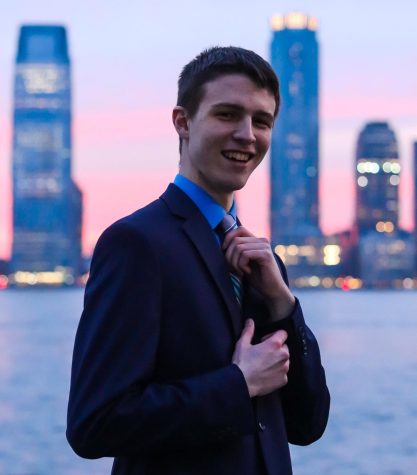 Jamie Taris, Web Editor/Asst. Sports Editor | he/him
Jamie is a junior broadcast journalism major and public relations minor from Pelham, New Hampshire. He has a deep passion for sports, especially hockey and football, and hopes to one day be in the sports media field. When he's not obsessing over the latest sports news, you can usually find Jamie hiking or camping in the White Mountains, or spending time with his friends and family.