Wu looks to improve MBTA
On Feb. 12, at Boston City Hall, Suffolk University students interviewed Boston City Councilor Michelle Wu.
Wu shared her views on the MBTA, climate change, the 2020 presidential race and her own political future.
For Wu, it all started at Harvard Law School, where she first developed an interest in politics.
Massachusetts Senator and Democratic presidential candidate Elizabeth Warren was her law professor at Harvard, and Wu worked on Warren's first Senate campaign in 2012. Wu said that experience encouraged her to run for office herself. Today, Wu focuses on fighting climate change and advocates for improving public transportation.
"Our most important charge is to make sure we are removing the occupant of the White House and any one of the democrats would be a better president," said Wu.
During the interview, which took place the day after Warren's fourth place finish in the New Hampshire primary, Wu was still optimistic about Warren's presidential bid. She continues to believe in Warren, but said she will back the winner of the Democratic primary no matter who it is.
Wu said she used all the knowledge she gained from Warren's first Senate campaign in her own run for Boston City Council. First elected in 2013, she constantly speaks about improving the MBTA. With two kids, Wu said she struggles as a regular MBTA rider when she commutes to and from her Roslindale home.
"I was coming in on the T, usually by bus to Forest Hills station, and then the Orange line, with a double stroller and two boys," said Wu.
Wu is an advocate for The Transportation Climate Initiative, a regional collaboration that aims to reduce carbon emissions in exchange for higher gas prices. She said she supports an increase in the gas tax.
"Just a two cent increase in the gas tax pays for free buses across the entire state, a gas tax which hasn't gone up in 15 years," said Wu.
According to Mass Live, the initiative could bring $500 million a year to Massachusetts, while also having an increase of between five and 17 cents per gallon in gas prices.
Boston faces several challenges when it comes to transportation. Wu explained that buses and trains are outdated, routes have been under fire for their inefficiency and the people most affected by these inconveniences are low-income marginalized groups.
The Metropolitan Area Planning Council's 2017 State of Equity Report estimated that bus riders of color spend, on average, 64 more hours-per-year aboard MBTA buses when compared to white riders.
Wu said she would give Governor Charlie Baker a D on how he has handled fixing the MBTA.
Wu's comments about transportation has garnered attention from voters and local media outlets in Boston. When asked if she would run for mayor, Wu hesitated.
"I try to focus on the advocacy that I am putting forth in Boston," Wu said. "It is all a matter of political will, I focus on the work, and will follow where the work takes me."
Leave a Comment
About the Contributor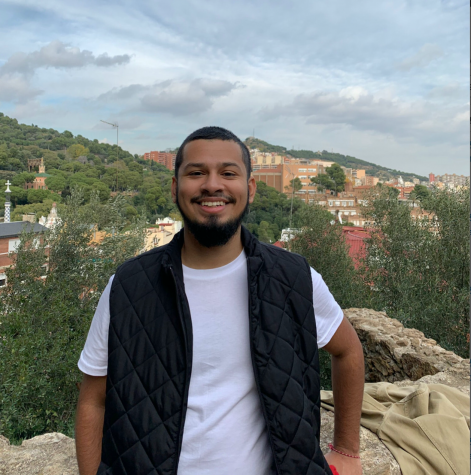 Oscar Torres, Staff Writer | he/him
Oscar is a Broadcast Journalism student that has a passion for storytelling. Using the skills he acquires he wants to emphasize the voices of the people he's interviewed and make sure they are being recognized. In the future, he hopes to be a news anchor. When he isn't working with The Journal he's probably playing basketball or looking for his next getaway trip.
Follow Oscar on Twitter
@MrOscarTorres