Review: Chase Rice brings southern roots to Boston
Chase Rice displayed the epitome of raw talent in his performance on Oct. 12 at The House of Blues Boston. He is not as well known as other country artists such as Dan + Shay or Thomas Rhett, but he has the same energy and performance level as these mainstream singers.
Rice opened his show with an upbeat song "Lions," hyping up the crowd from the very start. This track is a mix of country and rock with several drum and electric guitar solos performed by Rice's band.
The guitarists energetically played their instruments behind their backs, showing off for the screaming fans. The drummer displayed impressive speed and coordination in his solos, which shook the entire room.
After "Lions," Rice shifted to his more typical country vibe, with his songs "Do It Like This" and "Jack Daniel's Showed Up." Rice began to interact more with the audience at this point as well, reaching out and touching the hands of those in the front row and pointing out to the rest of the audience.
The singer did a wonderful job of engaging the crowd the entire time, constantly switching stage positions so everyone could enjoy his presence. Especially in a venue like The House of Blues, which is standing room only, it was necessary for Rice to move around and allow everyone to get a look at him on stage.
Rice not only sang, but accompanied himself on acoustic guitar for his slower songs, such as "Carolina Can." For this track, he sat down and created an intimate environment. He said he thought everyone could relate to this song's lyrics, especially the chorus, where the singer reminisces about being raised in a rural town and feeling more connected to his roots when he's home.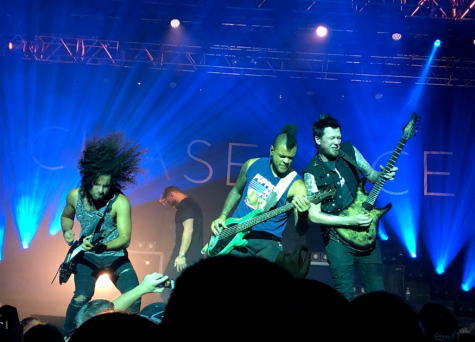 Rice made sure to play his two hit songs as well, "Lonely If You Are" and "Eyes On You." It seems as if "Eyes On You" plays on every country radio station in this region, at least once a day. Even crowd members who seemed unfamiliar with many of Rice's songs knew these two.
As an artist, Rice is extremely well rounded. Incorporating electric guitar, drums, acoustic guitar and his voice into his sound makes him stand out from many country superstars. Too many musicians today rely on accompaniment from pre-recorded instrumental tracks, rather than showing live talent that goes beyond just the vocals.
Rice showed unwavering confidence, as did his band, who often joined him at the front of the stage. They jammed out together, feeding off of each others' energy.
The audience produced an equal amount of energy. At some points, it was difficult to hear Rice's voice over the crowd yelling the lyrics. In a smaller venue, it's hard to take control over the roar of the crowd. However, Rice handled it well and embraced the times when the audience overcame him by encouraging them to sing even louder.
About the Contributor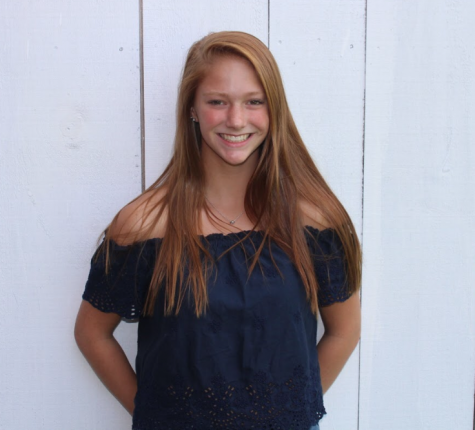 Morgan Torre, Copy Editor | she/her
Morgan is a junior journalism major with a minor in public relations. Hailing from southern New Hampshire, she is part of a nationally recognized baton twirling team and continues to twirl at Suffolk during halftimes. Along with The Journal, Morgan is a proud member of the sorority Theta Phi Alpha on campus.
Follow Morgan on Twitter
@morganjltorre
Email her at
[email protected]