Political Pulse: When women run, communities win
If the most recent municipal elections have shown one thing, it's that that women are leading the charge to win local offices and propel issues that benefit communities.
David Paleologos, the director of Suffolk University Polling Research Center, credited the success of women of color to campaign strategies employed by notable Massachusetts legislators such as Mike Dukakis, John F. Kennedy, and Tip O'Neill.
"[Women of color] understand 'all politics is local' and they expand their base so that they are not looking to just get votes from women of color," said Paleologos, "but that there are more demographics that like the message they have, and they build out. Before you know it, they own the district."
This was the case for Boston City Councilor-elect Lydia Edwards, who became the first person of color to represent District 1 this year, according to WBUR. Edwards is now one of one of six women of color who make up the 13 seat Boston City Council, just eight years after Ayanna Pressley made history as the first woman of color elected to the council.
"Boston is really doing something right," said Julie McClain Downey, National Director of Campaign Communications at EMILY's List, in an interview with the Journal. EMILY's List is a political action committee for Democratic, pro-choice, women candidates.
Boston's local government now reflects a city where 47 percent of residents are white, almost a quarter of residents are black or African-American and there are growing Asian and Latino populations, according to the most recent census.
Boston is not alone in these changes. The city is just an example of a political trend occurring across Massachusetts and the country.
Yvonne Spicer, a woman of color and former educator whose experience ranges from public school teaching to the Boston Museum of Science, was elected the first mayor of Framingham.
In Minneapolis, Minn., Andrea Jenkins became the first openly transgender woman of color elected to city council in a major U.S. city.
"What we saw in Virginia on election day is that African-American women are the backbone of the Democratic party," said Downey. She credited the success of Danica Roem, the nation's first transgender woman elected to a state legislature, and Democrat Governor-elect Ralph Northam to the higher voter turnout of African-American women.
Downey noted that since the 2016 elections, 21,000 women have reached out to EMILY's List for support and half of these women are under 45-years-old.
The age of these women matters. Chair of Suffolk University Government Department Dr. Rachael Cobb pointed out that women like Senator Elizabeth Warren (D-MA) usually run when they are older, making it harder to climb the political ladder.
Although women seem more motivated now, there are plenty of reasons to dissuade them from running for office.
"I think that a big thing for women is that we are not socialized to run for office," said Downey. "Men feel like they want to be something, where women want to do or fix something."
Cobb agreed that women are less likely to see themselves as candidates. She added that it can often be the perception of voter bias and the "cruelty of politics" that discourages women from running for office.
"There remains the perception that politics is dirty, painful," said Cobb. "It can be treacherous for women."
Cobb also pointed out that the messages young women get from important adults in their lives are critical. She noted studies that show young men and women are encouraged to get involved in student government at the same rates in high school, but women are left behind in college.
Suffolk University Student Government Association's (SGA) four-seat executive board holds just one woman and the past five SGA presidents have been men; just one example of how women are oftentimes not elected to the highest seat in a legislative body.
"We're behind not only with women of color and LGBTQ women, but women in general in Massachusetts," said Paleologos.
Massachusetts has had just one woman as governor when Jane Swift became acting governor from 2001 to 2003. The commonwealth, however, has never elected a woman as governor. Currently, the lieutenant governor, attorney general, treasurer, and auditor of Massachusetts are all seats held by women.
According to the Center for American Women and Politics at Rutgers University, the Massachusetts legislature is just 25.5 percent women and only six members of the 200-member legislative body are women of color.
Cobb noted that a "critical mass" of women representatives is needed in order to influence the agenda of a legislature.
"When you have a legislature that is 20 to 30 percent [women], you get more policies passed that have more welfare spending," said Cobb.
In fact, welfare and other social issues are seen as "women's" issues and motivate a woman to run for office. The Democratic party has an agenda that supports these concerns and women candidates.
"A big piece of the disparity between Republican and Democratic women is that there is no institutional support or EMILY's List for Republican women," said Downey.
Encouraging women to run at all levels of government, and electing more women to higher offices results in more education and healthcare policies, issues that have direct positive results on local communities.
"There are glass ceilings being broken left and right across the country," said Downey "More will be shattered going into 2018 and 2020."
About the Writer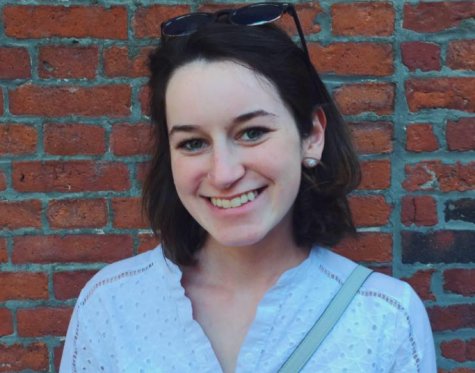 Maggie Randall, Staff Writer
Author of the column 'Political Pulse,' author of 'Campaign Commentary' written throughout the 2016 election and The Journal's Washington D.C. correspondent.