Suffolk looks to add more student housing
East Boston, Charlestown, South Boston all considered for prospective neighborhoods for dorms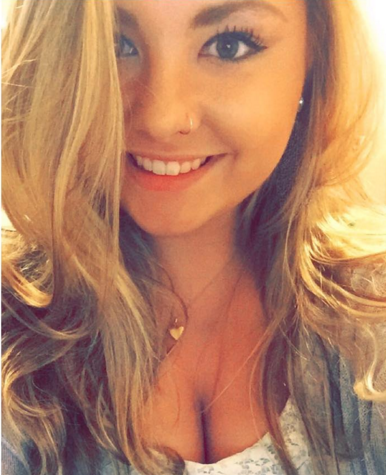 More stories from Alexa Gagosz
When advertising major Kate Cusick was gearing up this past summer to leave Paris, she was on her own to find a place to live in Boston, with little help from her own university's student housing.
After spending the entirety of her junior year studying abroad in Paris, the emerging senior decided to spend the summer before her last year at Suffolk in France to work. Throughout the summer, Cusick was actively looking for apartments in Boston to spend her final year before graduation.
With family occupied in Rhode Island, it was impossible for Cusick to commute from there to Suffolk each day and to find lodging space seemed nearly impossible.
"There's so much spam on Craigslist and I discovered a lot of apartments don't want to lease to undergrads," said Cusick in a recent interview with The Suffolk Journal. Eventually Cusick found an apartment that she would be able to pay for through her earnings, but it fell through while she was still residing in France.
Cusick contacted Suffolk for tips to close on an apartment, but said in an interview that she was told that her price range was "too low" and she would have to find a place that would eventually be $400 more than her initial budget.

Loading ...
"This was clearly not something that I could afford," said Cusick.
Like Cusick, undergraduate students across Suffolk University struggle to find housing, specifically after students' first year.
"
Giving us more housing would be really helpful and I wouldn't be as worried."
— Freshman Brandon Clay
Freshmen journalism major Brandon Clay said to a Journal reporter in an interview on Tuesday that he is "stressed" about his living situation for the next four years.
"I love living on-campus. If I don't get chosen for the lottery, I have no clue where I will live next year," said Clay. "Giving us more housing would be really helpful and I wouldn't be as worried."
Suffolk is looking to change this attitude toward limited housing.
"It's safe to say that we are always looking for opportunities to provide more beds for Suffolk students," said Vice President of External Affairs John Nucci in an interview. As an East Boston native, former city councilor, school committeeman, Massport Community Advisory Committee member and community activist, Nucci looks to figure additional housing for Suffolk students.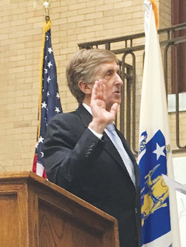 Suffolk currently houses 23 to 24 percent of students in the present dormitory buildings: Miller Hall on Somerset Street, 150 Tremont, 10 West or the Modern Theatre apartments.
However, this time, the dormitory would not necessarily be situated in downtown Boston, but in a neighborhood of Boston where the commute time would be around 10 minutes.
"It's not so much distance as it is the issue of commute time," said Nucci in an interview on Friday afternoon. "We're looking at the idea of having something located on an MBTA line."
With strong ties and credibility to East Boston, Nucci admitted to having already looked at opportunities in the area, as well as in Charlestown and South Boston, steering clear from Downtown's soaring prices.
"We have a leg up going in [to East Boston]," said Nucci.
Suffolk hired commercial real estate powerhouse Colliers International, a company Suffolk has worked with in the past, to help with the project after a request for proposal [RFP] process the university held this summer.
"Colliers is helping us out with both technical assistance and advisory services," said Nucci. The amount of knowledge that Colliers had on the local market and surrounding areas made them the best choice, he said.
According to Nucci, many developers have already approached the university with potential sites, as Suffolk will not be building from the "ground up."
"[Colliers will help us] review ability, affordability, and [the buildings'] location among other issues," said Nucci.
"
This is an urgent matter so there is a sense of urgency"
— John Nucci
Much like how many universities are tackling development projects, Suffolk is looking for a public-private partnership with a developer, or owner, of a building. In sight, Nucci said that a private developer would provide the facility and Suffolk would manage it. Nucci is looking to have this partnership be long-term with an extensive lease and Suffolk is looking to move onto a new opportunity soon.
"This is an urgent matter so there is a sense of urgency," said Nucci. "It's part of the existing strategic plan to increase housed students."
A team that has consisted of Nucci, the Financial department, Student Affairs and Residence Life have a "great say" about the type of facility that Suffolk leases from in the near future.
"If the right opportunity presents itself, we would move on it," said Nucci.
However, the process to receive the city's approval is comprehensive, and Nucci, as someone with more than 30 years of public service, is familiar with the road ahead.
"Any development that we do get will require approval from the city and it is an extensive process. In terms of meeting with neighbors and with community members, we will need to get approval from that neighborhood," said Nucci as he cited the rocky relationship that Suffolk had with Beacon Hill before he worked in the university's external affairs unit. "There was no trust [with Beacon Hill], no credibility and, quite frankly, the university had run over [the Hill's] best interests. Prior to me coming and prior to this department of External Affairs being created, there was no department for community relations here at Suffolk. And it showed. We have turned that around completely."
Nucci emphasized that it would be important for Suffolk to not "repeat history" with a neighborhood, much like it did with Beacon Hill. He said that Suffolk would have to gain credibility and trust with the neighborhood that they would move a residence hall to, and ensure to the community that a dormitory would be in their best interest.
"
My message [to neighborhoods] usually is that [students are] coming anyway."
— John Nucci
"The main concern, that many neighborhoods have, is that there are students in private housing that perhaps make noise or the neighbors consider to be disruptive," said Nucci. "If we can take those students out of that private housing and put them in a supervised university setting, that concern will change."
"My message [to neighborhoods] usually is that [students are] coming anyway," said Nucci.
Cusick, who battled to find an apartment while across the Atlantic Ocean, and now pays more each month than she did in Paris, said that she thinks that additional housing at Suffolk is vital.
"I really think that offering more on campus housing would be a great option for people who are coming back to the U.S. from abroad or have just transferred and need a place to live," she said. "I have had numerous Suffolk friends who were also in my situation."
Leave a Comment
About the Contributor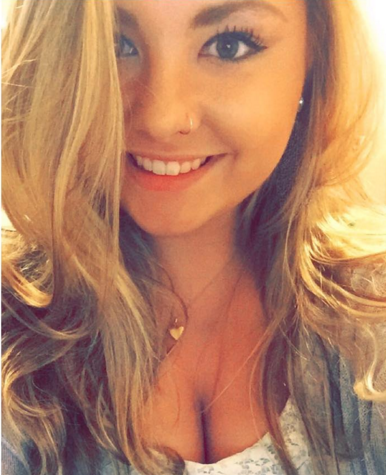 Alexa Gagosz, Previous Editor-in-Chief
Former Editor-in-Chief of The Suffolk Journal, fighter for equality and former World News Editor. Most likely found in The Journal's office, getting lost in the Massachusetts State House or frolicking around Boston Harbor. Thrives off of investigation pieces that consume her.