Growing Pains: In settling into a new location, Boston Calling doesn't forget its roots.
What was a draw back and almost disappointment was the general feeling of the cop-out try-hard attitude toward this year's installment of the ever-growing music festival, Boston Calling.
While there were certainly drawbacks, like overcrowded T-stations and minimal parking, it was a let down to travel to somewhere that was trying too hard to be something it wasn't.
What was always comforting and endearing quality of Boston Calling was the fact that it was held within City Hall Plaza. With the stages backed by skyscrapers and the bricked walkways, it was easy to feel like the venue was in a city, rather than some open grassy area like that of festivals such as Firefly or Coachella. Festivals such as those, and even classic Woodstock have been known for the traditional lackadaisical vibe and general laid-back outlook on life. With the fast-paced inner-city it was easy to get lost in the quirky urban setting.
Amidst the floating effervescent bubbles and the stage lights masked by a thick layer of fog and humidity, a heavy, soul-rattling bass thundered through the astroturf at the eighth installment of the festival.
Held this year at the Harvard Athletic Complex in Cambridge, Boston Calling played host to a crowd of roughly 40,000 and a medley of melodies and moderate musical interludes.
Complete with an out-of-place ferris wheel placed on the outskirts of the turf fields lined with beer, wine and food vendors, the general attitude of the crowd seemed open and accepting, yet questioning and wary. However, once the music began and the grills fired up, it seemed that most people settled in for an action-packed weekend.
Drawing crowds in with headliners like Chance the Rapper, The 1975, Bon Iver and Mumford and Sons, Boston Calling had its hands full in regard to fulfilling crowd expectations in appeasing festival-goers.
After a lackluster start with the Allston-based band Vundabar, the three-day festival eased into its new location with Virginia-based group, Lucy Dacus. As the rain started to settle in, Ducas' voice crooned out over the speakers and created a thick and warm feeling despite the gloomy and inclement weather conditions.
As the first afternoon wore on and the weather began to clear, Francis and the Lights graced the stage. Complete with heavy bass and synthetic influences, Francis Starlite was an enigmatic force to be reckoned with. With just himself and a lone DJ, Francis transformed the expansive stage into what seemed like his own personal universe. For the entire duration of his set, this ball of energy never stopped moving, throwing his small frame almost carelessly around the stage. At no point did it seem like he was losing steam.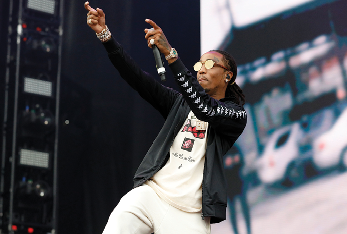 Arguably one of the larger dramatic occurrences at this year's show was the last minute, cancellation of artist, Solange. According to her personal Twitter account, complications such as production delays and issues that were out of her control lead to her ultimate backing out. Instead of the R&B artist, Boston Calling filled the empty space with up-and-coming rap group Migos. Recently performing in Mansfield, MA, the group revved up the blossoming crowd with ribcage shattering bass and a general tenacity for performing.
After all was said and done, the true moment of surrealism came at approximately 9:20 p.m. when a fresh batch of rain came tumbling down. Just in time for Friday headliner, Chance the Rapper. As the lights from the XFINITY Red Stage, just opposite the Green Stage on which Chance would be shortly settling into, went down, the entire complex seemed to embrace the precipitation. Standing in the darkness was a collective there to appreciate an array of experiences. Couples kissed in the rom-com-esque rain, others scrambled to shroud themselves in rain ponchos and trash bags to shield themselves from the wetness.
Despite the move to the athletic complex and the troves of mud and dirt, the festival seemed to just need a dry run to work out the kinks that come with a big move. From the general admittance bottleneck entrance flow to the masses of agitated and hungry festival-goers trying to snag a bite or a beer, there is plenty of room for improvement. However, with regard to the involvement of those there participating in the music and supporting up and coming bands, it was reassuring to see that Boston Calling hadn't lost sight of their initial intention: to appreciate music.
Leave a Comment
About the Contributor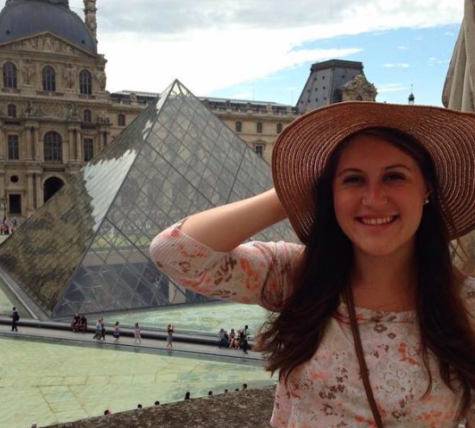 Felicity Otterbein, Past Arts Editor
As a member of the Best Friends of Friendly's Ice Cream Club, Felicity enjoys not taking life too seriously. She appreciates all walks of life and accepts all those who are willing to share a smile. 
As the Arts Editor, she enjoys uncovering new music and discovering the hidden gems of the Boston and Suffolk arts communities.  She enjoys supporting both her friends and university by attending and reviewing Suffolk-based art by featuring the array of talent that can be found on campus.
She prides herself on her uncanny ability to document every waking moment of her dog, Shadow, and can most always be found with an iced coffee in her hand. If you're looking for her, she's usually at her desk inside of The Journal office watching SNL reruns or galavanting through the Isabella Stewart Gardner Museum.