The event was called Global Activism, but this program came with a twist. Last week ArtWeek Boston set out to change the way people view climate change, but did so through art. Activists and artists alike were drawn to this ArtWeek program.
Susan Israel, the principal and founder of Climate Creatives, a company focused on engaging, educating and empowering people to act on climate change. The event was hosted by Education First, a global travel company.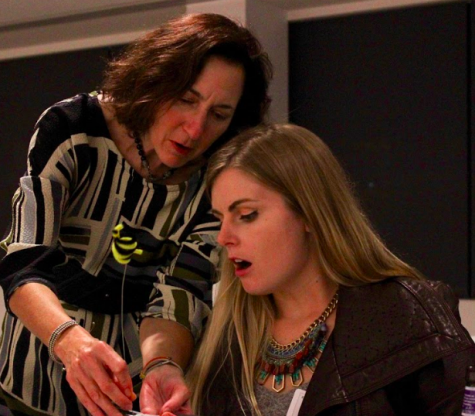 Climate Creatives focuses on community engagement work for climate change using art and design. According to Israel, her company focuses on providing solutions to the community. Rather than simply stating the issue at hand, her goal is to provide solutions to pressing climate issues.
The participants were all enthusiastic and outgoing. Everyone was there to learn about the pressures of climate change. Before the event began, participants mingled with each other and enjoyed complimentary drinks and hors d'oeuvres.
At Israel's event, participants were split into groups and given a task they needed to accomplish together. Each team was given art supplies to build a sustainable village, overlaid with a location where Education First does some of their trips. Their village had to also incorporate what the group believed was the most important feature that a sustainable village should have. One group built wind turbines to represent renewable energy, while another group designed an irrigation system to represent agriculture.  Each group's village highlighted a different component essential to an environmentally friendly village.
Israel wanted to use art as a means of getting her message across.
"[I] think it empowers people to feel like they can have an impact," she said.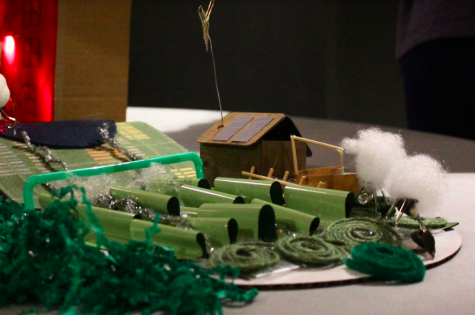 Participants had became invested in their sculptures. Groups found interesting ways to use the art materials they were given to make their village as elaborate and detailed as possible. One group used beads and pipe cleaners to create a field of flowers while another group used pieces of a screen to create solar panels. The participants worked cooperatively with their group  and spent a great deal of time making their villages as energy efficient as possible.
Tania Castro, a graduate from Massachusetts College of Art and Design was one of the participants. She told The Journal that she came to this event because she has been looking for ways to bridge activism with the design she got her degree in. By the end of the program, Castro said they were very pleased with the event and the sustainable villages they had created. Through this event, she was able to fuse both her love for activism and her passion for art in a meaningful way.
Israel said she was thrilled with the outcome of the event. Her main goal of the night was focused on whether everyone had an enjoyable experience.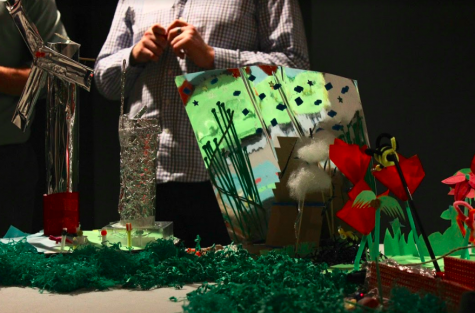 "My measure of success is whether people are enjoying themselves because I know that the environmental message is in there," she said.
Outside of the event at ArtWeek Boston, Climate Creatives has several public art engagements, one of which is called Rising Waters. In this project, she uses art to show the drastic impact that rising sea levels could have. She paints colored lines or colored fish onto public walls to show where the water level currently is, and where it is predicted to rise to across the next 50 or 100 years. These lines are placed on different vertical surfaces so that people can compare the water levels to their own height.
Israel uses these lines to make people take the issue of climate change personally.
"I want people to see these lines and say, 'Oh that's up to my knee!' and realize that this issue is pressing," said Israel.
Some of these lines can be seen at the East Boston Shipyard and Marina as well as in numerous T station stops.
"What I always want everyone to take away is that climate change is an urgent problem and there is something each one of us can do about it, it's not too late. We can all do something to improve the situation," she said.