UFC Fight Night 77 promises interesting matchups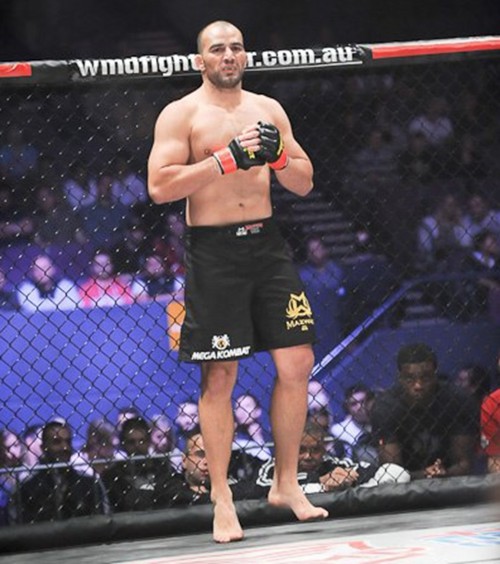 This is what it's all about, right? Great fight cards without the pain of throwing down 50-plus bones to watch the best Mixed Martial Arts fighters in the world collide. And that's what we'll get come Saturday at UFC Fight Night 77 in Sáo Paulo. Beautiful and free on Fox Sports 1.
It's a six-fight main card, which is nice if it's not too watered down — and this one isn't. To get you ready for the imminent battles, here are my previews and predictions for the latter half of the main card.
Glover Teixeira and Patrick "Durkin" Cummins, ranked fourth and ninth respectively, will be taking on the light heavyweight competition, with Teixeira as the fan favorite. However, my money's on Cummins in a second round TKO.
This isn't too much of a hot take, but again, matchups make fights, and rarely will I pick against a wrestler as decorated as Cummins (8-2).
Teixeira (23-4) is one of the most underappreciated fighters in the UFC, and before his consecutive losses to Jon Jones and Phil Davis, he was quietly riding a 20-fight win streak. Coming off of his victory over Ovince St. Preux (5), the 35-year-old is still dangerous. He features some of the heaviest hands in the division with 13 knockouts to go along with his seven submission victories.
But Patrick Cummins — who was signed by the UFC after only four professional fights — is undoubtedly one of the most promising light heavyweights on the UFC roster despite his late entrance into the sport.
After his debut loss to the current champ, Daniel Cormier, Cummins rattled off wins in four of his next five bouts, with two TKOs. He's an Olympic- caliber wrestler whose hands are improving steadily.
The 34-year-old's top game is devastating, and considering Teixeira's loss to Davis, another wrestler, it is hard to take him over the upstart Cummins — that is, assuming he does not try to stand and trade shots with the Brazilian, a la Ryan Bader circa 2013.
This is the most dangerous opponent Cummins has faced since Cormier, but he will be up to the task in devastating fashion.
As for Vitor "The Phenom" Belfort (24-11) versus Dan Henderson (31-13), it's impossible to not be excited for a fight featuring one of them, so a fight with both is already a classic. My prediction is Belfort in a third round TKO.
This will be the third time these two combatants have met, with Henderson winning the first fight in 2006 and Belfort winning the rematch in 2013. Now, in 2015, with both men sporting a combined age of 83, the rubber match is on.
When we last saw Belfort, he was drained of energy, with Chris Weidman raining down punches from mount at UFC 187.
That fight, unsurprisingly, was short-lived, with Belfort coming out on the short end. There has been lots of speculation about Belfort, who — since the testosterone replacement therapy ban — has looked significantly skinnier.
It's hard to say if this was a miscalculation in the weight cut and adrenaline dump or another outside factor that contributed to Belfort's poor performance against the champ. Of course, there's also the belief that the champ is just that good, but it is hard to say. Regardless, Belfort lost his last fight and did not look impressive for more than a few seconds.
Dan Henderson looked like he was playing a video game set on easy in his last fight, demolishing Tim Boetsch in just 28 seconds. It was arguably his most impressive knockout to date, up there with his UFC 100 starching of Michael Bisping.
Considering Belfort is coming off of a bad loss and Henderson is coming off of a great win, the logical choice would be to take Henderson. Belfort doesn't have TRT anymore, he lost badly to Chris Weidman, and he's not nearly as dangerous as he was even two years ago.
However, Henderson is an astounding 45 years old and has not been in a fight for over 70 seconds since his drubbing at the hands of Daniel Cormier in May 2014. He's lost five of his last seven fights, and aside from his quick win in June, he looks to be feeling the damage that 44 professional fights does to a man.
UFC Fight Night 77's early prelims will start at 6:30 p.m. on UFC Fight Pass.
The prelims will start at 8 p.m. and the main card at 10 p.m., both on Fox Sports 1.
Leave a Comment