Promising recruitments across the board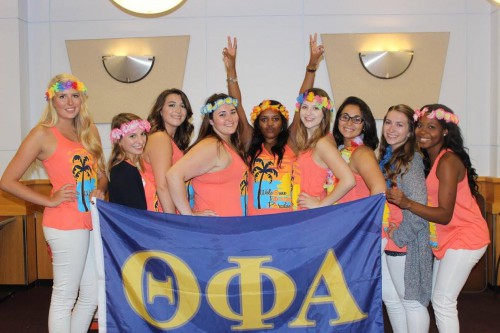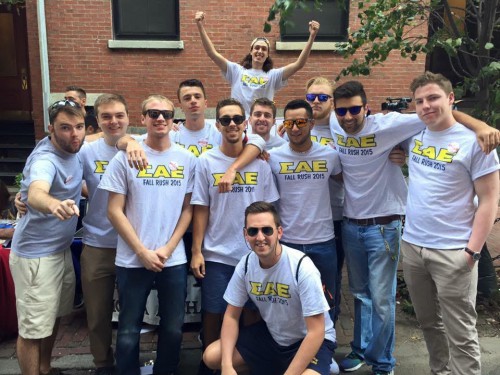 Recruitment is underway for Theta Phi Alpha and Sigma Alpha Epsilon with events spanning a two-week period aimed at enticing Suffolk students to join the organizations.
Junior Jennifer Philemond is TPA's recruitment chair this year and is already making headway gaining members. One event, she said, had 75 students in attendance hoping to become a sister.
Considering a three-event requirement of potential new members to be considered for initiation into the sorority, Philemond says the dedication of the girls is exciting.
"We always have girls every semester who are super interested. They'll come to almost every night," she said.
A big part of recruitment, according to Philemond, is the core values of TPA that they look for in new members: justice, honor, wisdom, truth, loyalty, and faith. Philemond said that on top of that, leadership is an important aspect of becoming a part of the sorority.
"We want leaders because we do need to be looking for people who will be the future leaders of the chapter," she said.
Recruitment is a time to get to know new members, but also for new members to get to know the sorority.
"Our first week we discuss sisterhood, leadership opportunities, and philanthropy, and this week we'll discuss finances, and we'll be talking more about what the experience actually is as a sister," said Philemond.
This year, recruitment events are luau-themed, and the young women of TPA have taken the theme and run with it, creating shirts and decorations to add fun to the process.
More than anything, recruitment is a way for sisters, new and old, to connect.
"My favorite thing about recruitment is that it's a good time to bond … It's a good time to get closer," said Philemond.
Sigma Alpha Epsilon is also well into meeting new members. Sophomore recruitment chair JD Ramon said he is most excited about the growth that the fraternity is experiencing and is glad to be facilitating it.
"It's been really cool to see so many people come out and be interested, because Greek life is starting to grow and get bigger," he said. "I'm really glad that it's been taken really seriously now. It's becoming a big thing to be a part of."
SAE plans seven events that prospective members can attend to get to know the brothers. Ramon emphasized that these events are geared toward creating relationships that can be carried throughout the rest of the year.
Ramon said he is particularly proud of the successful wing night event that attracted a huge crowd.
"There were so many people and so much food, and every brother came up to me after and said that this was the best wing night we've ever had. It's just crazy to see how two years ago there might have been 15 guys, and now there's 50."
Recognition, Ramon said, is his favorite part about being recruitment chair.
"I like being known as the guy who is pretty much developing the chapter," he said. "It starts at recruitment; if you don't bring in guys, there's no chapter to have. I like the importance of my role."
Ramon encourages men at Suffolk to get involved and check out recruitment for themselves.
"A lot of people have judgments on what the fraternity is based off of things that they've heard, but the only real way to know what it's like is if you come out and be a part of it," he said.
Theta Phi Alpha will extend bids on Wednesday, while Sigma Alpha Epsilon's voting event will take place on Thursday.
Leave a Comment
About the Contributor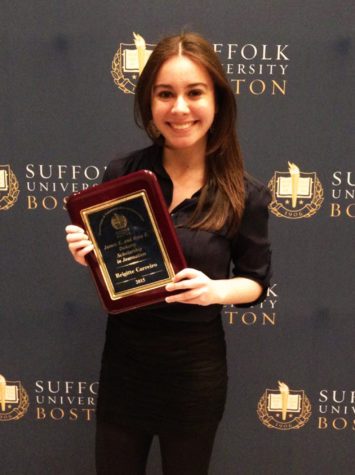 Brigitte Carreiro, News Editor
News Editor for the 2015-2016 year, print journalism major and intern at the Improper Bostonian magazine.