Personal style brings success, recognition
There is art that is painted on a canvas, sculpted out of clay and marble, and then there is the art of fashion. The moment that one's personal style is discovered, it can then be manifested to enable the display of our creative identities.
Sherley Soraya Wijaya, a graphic design major at New England School of Art and Design, used herself as the main subject for her most recent photoshoot.
"There's no such thing as inspiration, just personal style," said Wijaya, who prefers solid colors over prints while sorting through the racks of her favorite stores, Topshop and Zara.
Finding her own art style is one of the most important lessons Wijaya learned while attending NESAD, she said.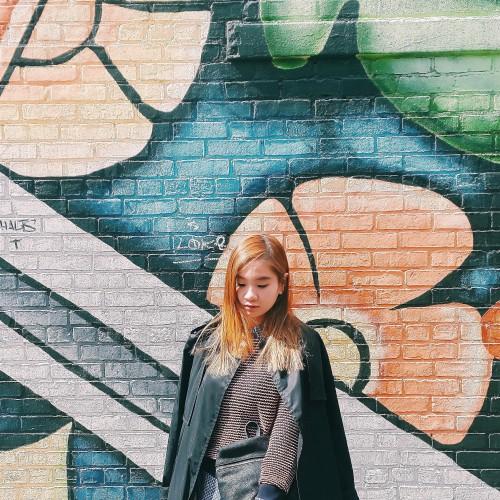 "The history lessons on famous artists taught me how to appreciate the artwork like Jackson Pollock and Kandinsky. This helped me pick up some of the distinctive styles from various artists and form my own style," she said.
About to enter her junior year, Wijaya, among other graphic design majors, learn how to convert ideas, information, and emotions into visual symbols. Through this discipline, brands and companies are embodied through innovative and inspiring images.
"I have an image in my mind, and I want to convey that image through photography," Wijaya said. Traveling during spring break through Paris and Belgium gave her the opportunity to capture herself in a fresh setting.
Through the use of a bold and bright color palette in her wardrobe, Wijaya used unique locations around her to capture a true, individualistic style.
Wijaya said while she is the subject of her photo shoots, she asks friends help to find just the right angle with their camera. After narrowing down her favorite images, she then edits with photoshop.
"I find the one that I like, but I don't want to edit or photoshop too much. I like to keep as much originality," she said.
When just the right pictures are ready for the world to see, Wijaya frequently updates her Instagram and fashion blog, and hopes to one day pursue her fashion blogging hobby.
Two of Wijaya's photos were published in Suffolk's Venture Magazine, a student-run literary magazine which also showcases other types of art such as poetry, fiction, songs, and comics. One of her original artworks was also recently published in the Spring 2015 issue of Agave Magazine, whose current list of contributors come from around the world . She was also featured on Trendset UK for her idiosyncratic look.
While her photography and fashion has already brought her success early in her career, Wijaya's weak spot may be her drive for perfection.
"Believe it or not, the hardest part about photography is the cropping part. I'm a perfectionist when it comes to photos, I want the viewers that look at my photo to focus only on the main object," she said.
To see more photos taken by Wijaya, and for fashion of the day, visit her Instagram @SherleySoraya.
Leave a Comment