Sale of buildings discussed with president at republicans meeting
Interim President Norman Smith on Tuesday addressed Suffolk's Republican student club, discussing the new 20 Somerset building and related changes on campus.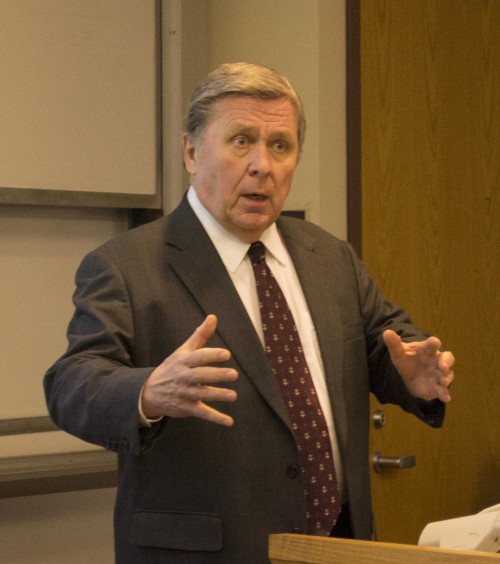 Smith was optimistic that enough interest in the Archer and Donahue buildings from potential buyers could create a bidding war, driving the sale prices up. He said the sale of the buildings would help to cover some future expenses. He did not give any specific details on the sale process.
Archer and Donahue both need millions of dollars in repairs, Smith said. Instead of investing that money in repairing the buildings, classroom space in 20 Somerset will meet the needs now met by classrooms in Archer and Donahue.
Moving Suffolk's campus off of Beacon Hill makes sense because the local residents "just don't seem to like us," Smith said with a small laugh.
The university is still looking for a new space to replace the C. Walsh Theater located in the Archer building. While some events, such as the convocation for new students each fall, are already held in the Tremont Temple Baptist Church
across from the university's 73 building, the Temple isn't suitable for theatrical events like Fall Fest or Spring Fest, Smith noted.
He is also continuing to boost Suffolk's visibility, particularly around the New York City area, and managing other changes around campus, like moving graduate and MBA programs into Sargent Hall, which houses Suffolk Law School, he said.
Leave a Comment
About the Contributor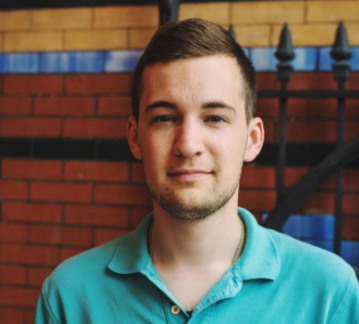 Sam Humphrey, Newsroom Manager
From starting as a staff writer to helping edit and manage the entire paper, Sam has seen every side of the Journal there is. He covered protests, changes in the school's administration, and local political events on Suffolk's campus and across the city. He graduated from the Sawyer Business School in May 2017 but his favorite memories of Suffolk are from his four years on the paper.