Bloggers exchange ideas on Internet, racism and activism
To kick off its fall 2014 season, Ford Hall Forum brought three anti-racism bloggers together to discuss the Civil Rights Act and how attitudes have changed — or remained — in the American mindset since 1964.
The audience packed the historic African Meeting House, just a few blocks from Suffolk's Archer building, as the bloggers mainly talked about how discussions of race, and activism, have moved more and more online.
Despite their shared focus on anti-racism, bloggers Jay Smooth, of The Ill Doctrine, Spectra Speaks, of her eponymous blog, and Andrew Ti, of Yo, Is This Racist?, take different approaches to addressing racism and social justice, and to reaching their followers online.
Smooth reaches his audience through a vlog (video blog), and often incorporates hip-hop into his political vlog posts. His latest vlog is 'Stray Thoughts on Hip-Hop and Ferguson,' referencing the murder of 18-year-old Mike Brown in Ferguson, Mo., in early August.
Smooth was "humbled by the history of the Civil Rights Act." He noted the complicated history the U.S. has had since its signing, and cited a study by MTV which found that young people believed in egalitarianism, but not so many believe that race was still an issue.
He called the findings some of "the long-term effects of color blindness." Age, and how younger and older people talked about racism, were featured prominently throughout the night's discussion.
Speaks said younger people are talking about race in different ways than older people.
"History can weigh on you like an anchor," she said. The younger generation talks about race online "because it gives us more autonomy …  away from the elders." She said that elders like to remind young people of their age when they talk about race, which isn't always helpful to young people.
Andrew Ti, who was not present but participated via phone, is known for being very direct with people who write in to his blog, Yo, Is This Racist?
"If you're anonymously asking a stranger on the internet, then it's probably racist," Ti said of people who submit questions.
The Internet inherently attracts closed-minded people, one audience member said, asking the panel, "How do you deal with trolls?" A troll is Internet slang for a person who starts arguments or introduces off-topic or provocative subjects for the pleasure of upsetting, disrupting, or silencing others.
Some of them "are just people who cannot be reached," said Smooth. "They're on the wrong side of history," and the Internet can make it easy for them to use such crude and hurtful language.
Bluntly, Ti said "it is incredibly satisfying to meet trolls with profanity," though each blogger also said they have to choose their battles in fighting trolls, and that most of the offensive responses they get are not worth responding too.
When asked if the recent protests in Ferguson, Mo., were just a moment and the beginning of a movement, Speaks said she thought they were "moments, but movements start with a series of moments." It seems the same can be said of the Internet, which is a collection of new activists' voices on race in a movement to continue the discussion.
Leave a Comment
About the Writer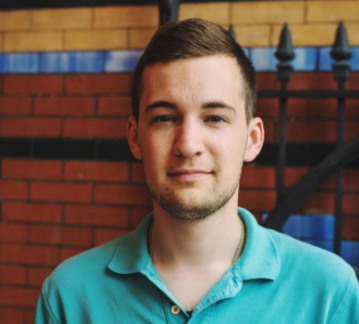 Sam Humphrey, Newsroom Manager
From starting as a staff writer to helping edit and manage the entire paper, Sam has seen every side of the Journal there is. He covered protests, changes in the school's administration, and local political events on Suffolk's campus and across the city. He graduated from the Sawyer Business School in May 2017 but his favorite memories of Suffolk are from his four years on the paper.