In honor of Commuter Appreciation Week, students at Suffolk have been voicing opinions on the struggles of going to and from campus on a daily basis.
Students who travel into the city solely for class have said that it can be hard to feel a part of the Suffolk community when they can't be in the area all the time. They simply miss events or cannot attend them because of their schedule. Along with Commuter Appreciation Week, the Off-Campus Housing Office is on campus to help raise awareness and create an environment where commuter students can feel like they are a part of Suffolk.
"The main goal of Commuter Appreciation Week is to honor and recognize our commuters through giveaways, coffee stops and various activities throughout the week," said Veronica Ntare, a graduate fellow at OCHO. "Another goal is to raise awareness of the other departments … We do this by having sponsors and having them talk about their offices and the various programs and services they offer to students."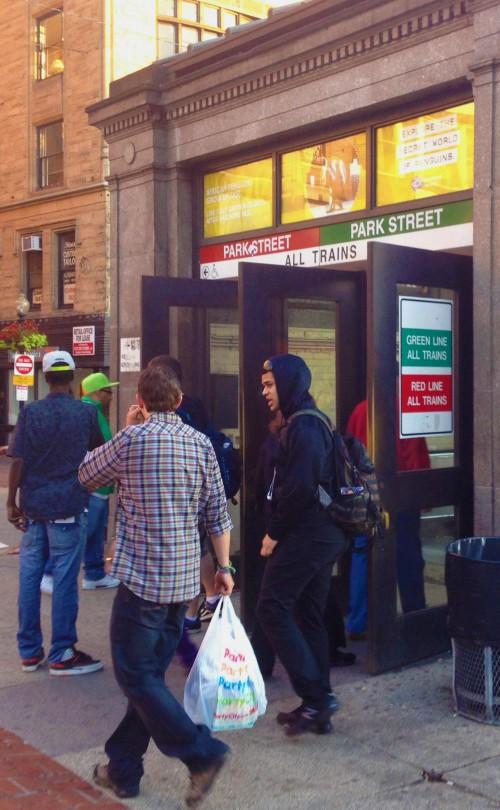 However, despite these efforts, some students cannot attend these events because they don't have time for it or they were not aware of the events coordinated by OCHO. Daniel Cronin, a fifth year psychology major with a minor in business management, is one of those students. He commutes from Revere and said it usually takes a while for him to get to Suffolk.
"I have never attended any commuter social events, mostly because I did not know about them. Also I have worked a full-time job throughout college so I normally did not have much time for extracurricular activities," said Cronin, "I would have attended had I had the time. I would still go presently should an opportunity present itself."
Ntare said there are many ways commuters can feel welcome at Suffolk, especially with the presence of different student groups and programs at the university.
Kaylee Barber, a senior and sociology major, thinks Suffolk lacks community. She said she has felt this way even when she was living in the dorms. Now that she lives off-campus, she condenses her schedule so she won't have to spend so much time waiting for her classes and commuting to and from her home. Also, she is unaware of the events planned by OCHO.
"I didn't even know there were commuter events," Barber said. "I might attend one if I was around campus but I most likely wouldn't make a special trip for it."
Even with different actions taken by OCHO to raise awareness of different clubs and organizations, some students just do not have the time to join and be a part of them because of their schedules.
"I'm currently not affiliated with any clubs or groups with Suffolk, although in retrospect I wish I had been more involved. Most commuter students work full-time jobs and extra things besides class work can be difficult," said Cronin. "[Being involved] can consume a huge portion of time that I could otherwise be using for my studies or work."
OCHO has said it hopes to include every student, especially those who work full-time and have a long commute.
"I think that Suffolk is doing a good job at providing the resources for the commuters, but the problem is that a lot of the commuters either are not aware of the resources because they aren't as involved with the school, or just don't have the time to use the resources being offered to them," said Ntare.