OCHO offers students knowledge for apartment hunting
Suffolk's Off Campus Housing Office (OCHO) is gearing up for its annual rush to help students find an apartment in Boston for next year.
"Early February through May is when students start looking" said Shampagne Robinson, a junior and one of four student commuter ambassadors working with OCHO. Students moving into an apartment for the first time will have a lot to learn, she said.
The office helps over 1500 students every year, according to director Yvette Velez, noting that 53 percent of Suffolk's total enrollment lives in Boston, 13 percent of whom live in the dorms. The rest of the students live outside the city.
The city has seen "an influx of inventory, supply is up, and generally speaking there is anticipation that … rental costs will go down," Velez said. She estimates that there are over 4,000 new units on the market across the city.
Students should be careful when looking for housing, though, she said.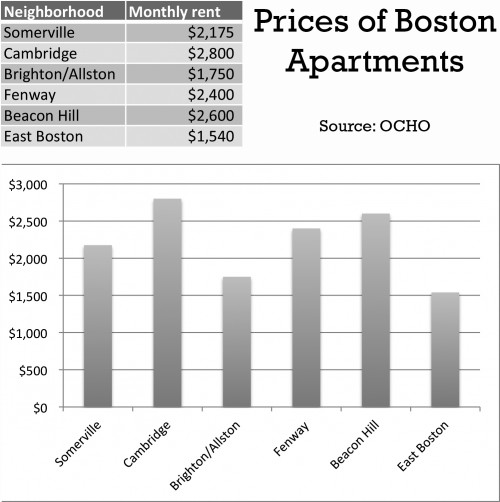 "We strongly discourage students from using Craigslist," Velez said. "There are just too many scams and [illegitimate] brokers … I recommend using our resources first," said Velez, stressing students to utilize the OCHO website made for this purpose.
"Always make sure your broker is licensed," Robinson said. "Unlicensed brokers take advantage of students a lot by saying they'll find them an apartment and then take off with their money."
Hind Abokhodair, a senior and another commuter ambassador, offered advice and said, "always read and understand your apartment lease. Landlords will take advantage of students. It's important you know what your contract says and that you understand how your payments will work. A lot of landlords put hidden fees into contracts."
Since Suffolk students live in and often explore Boston's many neighborhoods, many often find a favorite spot to live in and enjoy.
"The Brighton and Allston neighborhood have a lot of college kids … and it's a fun place," Robinson.
Abokhodair prefers Fenway for its many offerings like "sports, cinema, bowling, entertainment … I like its buildings and architecture and that it's very walkable," she said.
Along with housing assistance, OCHO offers several programs to help students' transition from the dorm to their own apartment. In 'Cooking 101,' students learn how to make simple but healthy meals from a chef from Sodexo, the company that runs Suffolk's cafeterias. "Transitions 2014," a string of information events, will culminate with a housing fair in April.
OCHO works with students after they move off campus and become commuters, too.
"There's no reason commuters should be bored," said Abokhodair. "There's lots events on campus that aren't just for students in the dorms. I didn't know how much activity there was on campus until I got involved."
Velez urges students to "try not to stress about finding an apartment. While listings have started in January, there will still be inventory through September," she said. "And please ask us questions. I cannot know how to help you unless you ask."
OCHO sets up a table with information for students and commuters in the lobbies of Sawyer, from 11 a.m. to 12:30 p.m., and Donahue, from 1 to 3 p.m. every Wednesday.
To contact OCHO, visit the sixth floor of 73 Tremont St. or email [email protected] To search for housing, use its website, offcampushousing.suffolk.edu.
Leave a Comment
About the Contributor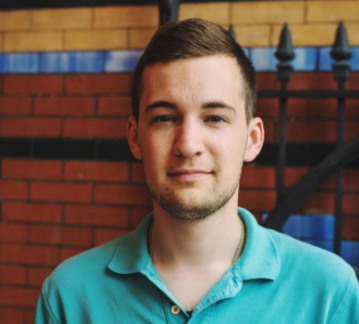 Sam Humphrey, Newsroom Manager
From starting as a staff writer to helping edit and manage the entire paper, Sam has seen every side of the Journal there is. He covered protests, changes in the school's administration, and local political events on Suffolk's campus and across the city. He graduated from the Sawyer Business School in May 2017 but his favorite memories of Suffolk are from his four years on the paper.