Zachary Kerr, leader of LGBTQ youth, inspires at Suffolk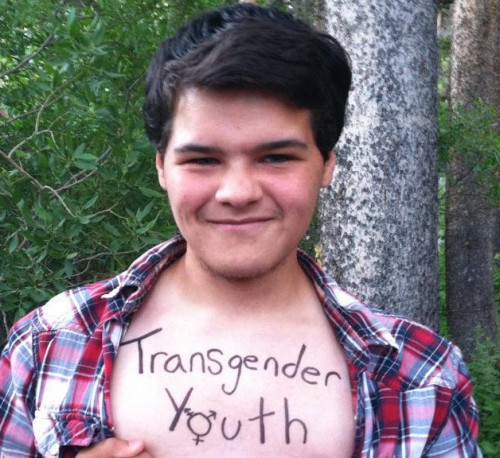 Zachary Kerr, a transgender male who has recently received national awards and recognition, visited Suffolk on Nov. 20 for a lunch with  diversity services. Born as a triplet and a Massachusetts native, Kerr shared his inspiring story of his life changing transition.
"I grew up in a pretty big family," Kerr said in an interview with The Suffolk Journal. "It was always me, my parents, my three older brothers, and my two older sisters who are my identical triplets."
Kerr, of Methuen, explained how growing up he was really close to all of his siblings, but that he was always especially attracted to playing with his brothers.
"I always felt like I was a boy. When people asked what I wanted to be when I grew up I always said 'oh, I want to be a boy.' My family thought it was cute at first, but it eventually got quite worrisome for some people."
As a child, Kerr did all he could to hang out with his brothers, although his family did not always allow him to. He recalled a second grade memory where he would hide clothes that belonged to his older brother's in his backpack and change into them during the bus ride to school. To avoid getting caught by his mother who disapproved, Kerr would change back on the way home.
"It was more than being a tomboy. I felt like I was a boy," he said. When he came out this family and friends, he described that their reactions were not full of surprise as they had picked up signs of it since early on in his life. He came out some time after he encountered the term "transgender" one day on the Internet, and he was able to identify his feelings with the term.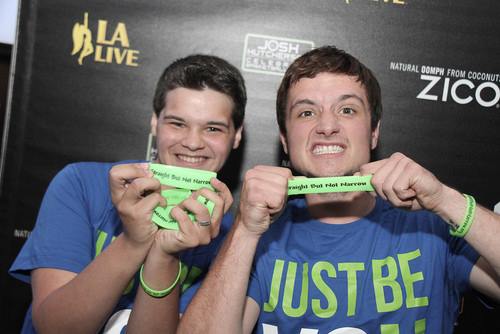 "My transition started after I came out to my mom. I started seeing a therapist to talk about the issues I was having around my gender, being identified female but feeling like I was a boy," he said. "I have done it since I was 14. It was when I was 17 years old and a sophomore in high school when I started hormone treatment."
Kerr described his experience as having gone through puberty twice and being reborn in a way. "Your health teacher always talks about going through puberty one day, but that isn't true if you're trans. You're basically going to go through it twice. I was one of the lucky ones that got to experience it double."
When he turned 18, he legally changed his name from "Amanda" to "Zachary." In recent months, he was chosen as one of 14 to receive the Nickelodeon HALO Award for "helping and leading others." Kerr was awarded for his work in the state focusing on creating "safe environments for LGBTQ students and people." He has visited schools and organizations all across Massachusetts and talked to instructors and students about their concerns about transgender bullying, vocabulary, and other training. Kerr was also recognized by Out, an LGBT magazine. Kerr was named one of the "Out100" for 2013, an annual list of the most influential LGBT youth.
"My biggest piece of advice to others is that you know who you are," Kerr said. "Love and accept it. You're going to go through a process, and for the people around you it is also one, but I've always said that somewhere someone loves you, and there is always someone there that will want you to be happy. You just need to find that person, and that will make things easier. The hardest part for me was feeling I had no one there for me, but that wasn't true because I had so much support. I wasn't alone. You are never alone."
Leave a Comment