The United States Government's higher education policies received a lot of attention this year, both when student loan rates almost doubled in July, and when President Obama announced his new plan for higher education reform.
The Journal sat down with Suffolk University President James McCarthy to discuss his views on these issues, and what students can do to get a degree without drowning in debt.
When Senator Elizabeth Warren introduced legislation to reduce interest rates on federal student loans from 3.4 percent to .75 percent, many Boston-area colleges publicly endorsed her plan. McCarthy said Suffolk missed a chance to endorse it.
"It wasn't on our radar," he said. "I absolutely endorse (Warren's) bill…If the federal government is making a profit on students' loans, that is unconscionable." He noted that some automakers and banks provide zero percent interest rates on some loans.
More importantly, McCarthy is concerned about Obama's new education reform plan, part of which will change the way the federal government rates colleges for students. New ratings will consider factors like a school's tuition, graduation rates, average income and debt of graduates, and the percentage of students from low-income families. The government will use the school's rating to determine how much federal money the school will get.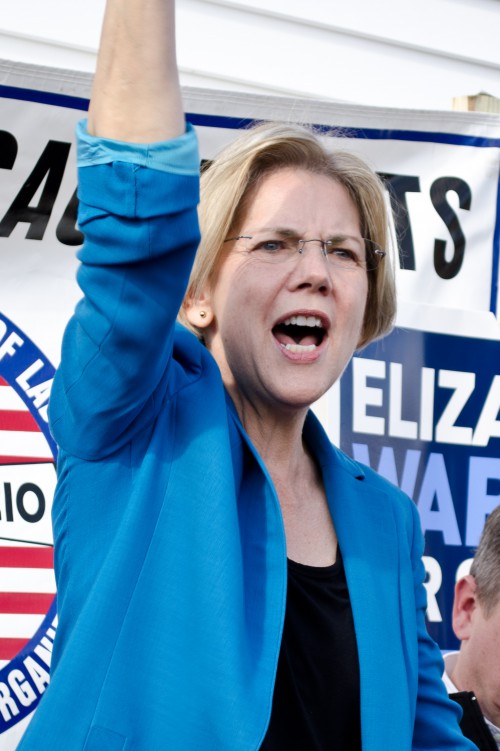 The rating system is "fundamentally, fatally flawed, [and] in every way possible, misguided and misleading," McCarthy said. The government's ranking "puts Suffolk's graduation rate at 56 percent… but that rating only includes students who started as full-time students, for whom Suffolk was their first school, and who started in the first semester."
The rating excludes first-year transfers, upper-year transfers, Suffolk students who start in the Madrid Campus, freshmen who start with the second semester, and students who take a leave of absence but eventually finish their degrees at Suffolk. It also labels students who transfer out of Suffolk as never graduating college.
Thus, the rating not only misrepresents a school to students, but could also unfairly reduce the amount of money the government grants a college.
"There are sections of the higher education industry that need serious examination," McCarthy said, noting that for-profit colleges receive federal money while making a profit.
For example, in 2008 the Department of Education criticized The Apollo Group, which owns the for-profit University of Phoenix, for poor recruiting practices. The company received federal money even as many of its students flunked out of the university. The company's mismanagement has led to several lawsuits.
Jason Notte of money.msn.com wrote in February that more than 84 percent of the Apollo Group's revenue has come from direct federal payments in the past three years. That's at least three billion taxpayer dollars going to a profitable company.
McCarthy said that the government should help students more effectively, but he does not want the government trying to help colleges control their costs. 
"One of the beauties of [the American college system]is its diverse, there are many different types of schools," he said. But that also means that each school will have to control costs on its own.
To keep Suffolk's cost of attendance from ballooning, McCarthy kept the budget from rising significantly faster than inflation.
"We know we have to be very efficient" when the school creates its budget, he said. "We obsess over this."
For example, Suffolk's new building at 20 Somerset St. will be efficient and low maintenance to reduce operational costs. The school will also sell some property to make up some of money needed for the project.
McCarthy said using hybrid courses and consolidating different sections of the same class can also save money without decreasing the value of education.
Unlike the school's large and complex budget, his advice to students on loans is simple. First "don't borrow more money for a school loan than you need. Don't borrow extra money that 'would be nice'- know how much you can pay, how much you'll need to borrow, and stick to those figures," he said.
Secondly, "finish your degree," he said. "There's no point in going to college…if you don't finish what you started and get a degree. You'll wind up in the same job market as high school grads. You might have one up on them, but that likely won't do much for you. And you'll also have student loan debt, and that's going to hurt you."
Despite the challenges students and schools face, McCarthy is an optimist. "I'm going to end on a positive note," McCarthy said.
"Notwithstanding the loan crisis, notwithstanding how much time we have to spend making sure every last nickel is conserved…it's worth it because there are really great people around here, and that makes this all worth working for."