AcousticaElectronica: a new approach
Presented by toUch Performance Art, AcousticaElectronica has been a project building in Boston for the past year to combine classical music, classical dance and art into one huge immersion for an audience.

"It's bringing the world of electronic dance music together with the classical music that we love in a very innovative way through music and dance," said Colin Thurmond, co-founder and artist director.
The show kicked off its first performance last Friday at Oberon and is booked again this Friday. The past nine months have been spent catering the show to the location, a space having never been used for an electronic music event.
"They call Oberon a theater club, and I think that's a nice way to define it because it's halfway between a theater performance space and a real nightclub," said Thurmond.
"[The show] is something people can watch on stage but also pulls the audience into the performance," added Rich Chwastiak, one of the performers. "You're going to see stuff happening around you, drawing your attention to all 360 degrees of the room and also through the audience. You're not only going to dance and have a good time, but you're also part of the show."
The five-hour event begins with live DJ sets, followed by the classical-meets-electronic music performance and ending with closing DJs. Both opening and closing sets are lineups of local talent: David Day and George Vala played last week; Mike Swells and Randy Deshaies are on this week.
"We're honored to have some of Boston's best talent, guys who have been pioneering the electronic music scene," said Thurmond. "I think there's a real sense of collaboration in the city. I think we have an absolute dream team."
Also featured are dancers joining together to re-invent the typical go-go style, blending it with modern ballet improvised movement.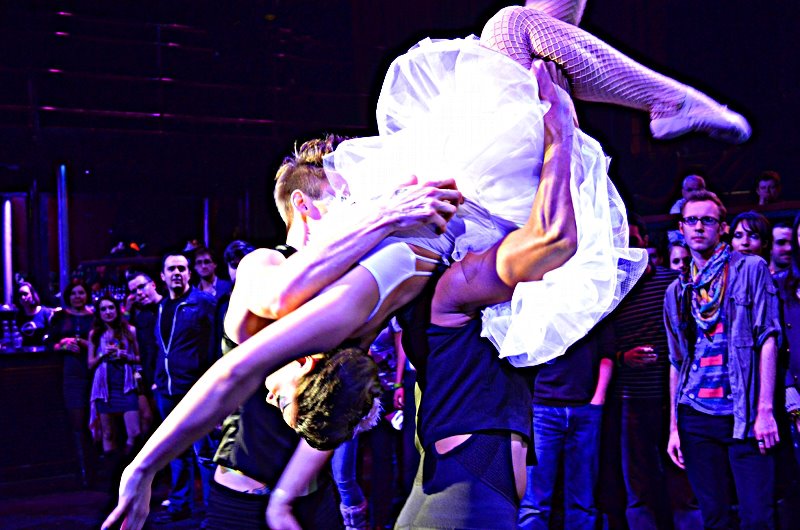 The performance between opening and closing DJ sets is one fusing live musicians and instruments to combine classical and electronic music. Chwastiak, aka The Wig, incorporates live performance elements into a live DJ set. The classically-trained percussionist with a Master's from the New England Conservatory uses CDJs, an instrument called the drumKAT and LED-tipped drum sticks to mix live with other professionally-trained classical musicians on stage.
He compared the show to live performances like those of Trentemøller and SBTRKT, who also demonstrate live musicians and instruments tied through not only electronics but also acoustics.
"We're working with a composer named Athena Adamopoulos and try to do a combo of not just classical stuff, but also things people will know," said Thurmond. "We create great electronic music that pays homage to our roots as classical artists."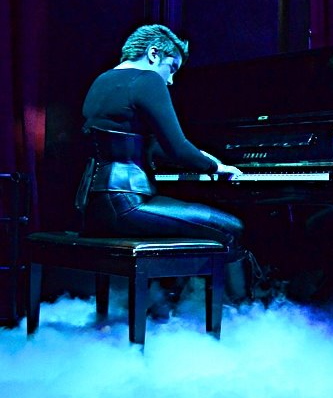 Leave a Comment