YourWeek: Club Nights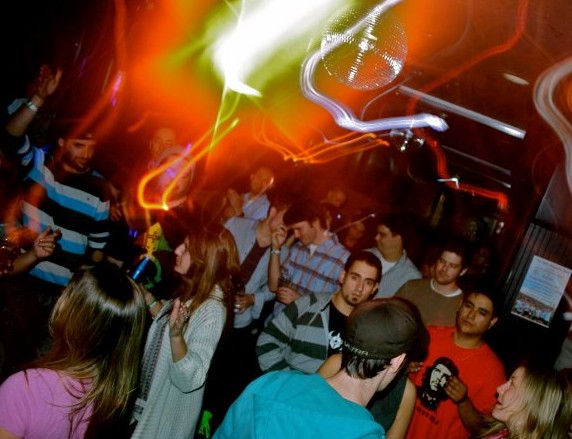 Hang on for a minute...we're trying to find some more stories you might like.
Re:Set is bringing Petrol in for this week's party. James Gerard, Greg Teves and William John will be blowing The Phoenix Landing with strong disco, house and techno. [19+]
WeNo has booked Richy Ahmed of Hot Creations to grace Felt Nightclub with British house music. Boston-based Tamer Malki and Sergio Santos are lined up to play house and techno with the UK star. [21+]

Berlin-based Deepchild will be playing a live set Thursday night at Middlesex Lounge. Known best for deep house, tech house, minimal, progressive, and other styles alike, the Australian DJ/producer will mesmerize ears with his sounds. Make It New residents David Day and Alan Manzi will also hit the decks. [21+]

The RAW:Boston "Activate" Indie Arts Showcase will be after-partying at Red Sky Lounge with beats provided by Batwings, DJ Cousin John and Danny Satori. [21+]

GLOW Boston's electro/house/remixes dance party will be a night of white this week at Think Tank. White Rabbit DJs Jay K and Damien Paul will spin with residents Glowkids and Fuse, and someone lucky will win tickets to Winter White Tour. [18+]

ToUch Performance Art presents its first of two AcousticaElectronica shows on Friday, fusing classical and electronic dance music. The party, at Oberon, features music, art and dance. [18+]

White Rabbit's Wonderland at RISE is al all-EDM party. This week, East Coast rave legend and Columns of Knowledge founder DJ Knowledge will headline with DJs Damien Paul, Jay K and Mike Swells also lined up. House music icon Tommie Sunshine will headline after-hours until 6 a.m. [18+]

Orlando Voorn will flood Good Life's downstairs with house, techno and hip-hop Saturday night, Locals Dark & Stormy and Mr. McNeil will handle opening duties. Upstairs, The Deck Bros will cover of hip-hop, reggae and classics. [21+]

Or, making rounds through downtown is always an option. Check out Estate Liquor Store and Gypsy Bar by the alley on Boylston. The cluster of Royale, Rumor, Venu, and Bijou is right down the street.