Whitey Bulger caught after 16-year manhunt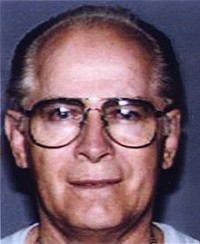 The 16-year global manhunt for James "Whitey" Bulger, the fugitive gangster from South Boston wanted to 19 murders, finally ended Wednesday night with his capture in Santa Monica, Calif.
According to the Los Angeles Times, Bulger's arrest resulted from a tip that someone had spotted his companion, Catherine Greig, 60, having her hair done at a salon in Fountain Valley.
Earlier this week, the FBI issued a 30-second public service announcement in 14 different states aimed at daytime television viewers that urged people to be on the lookout for Greig, who frequently had her hair cut and teeth cleaned, according to the Boston Globe. Bulger was on the FBI's 10 most wanted list.
Bulger, 81, was arrested on a middle class Santa Monica street in the Princess Eugenia apartments. He did not appear to be in good health and neither he nor Greig resisted arrest, said the Globe.
The infamous mob boss fled Massachusetts in 1995 just before his federal racketeering indictment, said the Globe. It was later revealed in federal court in Boston that Bulger has been a longtime informant for the FBI and that his corrupt handler, former FBI agent John J. Connolly Jr., warned Bulger that he would soon be arrested.
Several of Bulger's former associates, betrayed by the fact that he was an informant, began cooperating with the FBI, which led to the discovery of the secret graves of his victims, which had been scattered throughout the Boston area.
Bulger's arrest is a monumental victory for the FBI, which has been under scrutiny during the 16 years he evaded capture.