OPINION: Another slap in the face by the Oscars
This year's Oscar winners were a surprise, but I am not saying all surprises tend to be good. Was "Everything Everywhere All at Once" the best movie from 2022? Did Jamie Lee Curtis deserve her award for best supporting actress in that film? 
The annual awards were held March 12, and certainly gave people something to talk about. The results of the 95th edition of the Academy Awards left me wondering if subjectivity plays a big role when discussing the importance of those awards. 
A few weeks prior to the Academy Awards, "Everything Everywhere All at Once" received four major prizes at the Screen Actors Guild Awards. The high bets got even higher with no doubt that the movie would be the highlight of the Oscars.
What people didn't imagine was that the movie starring Michelle Yeoh and Ke Huy Quan would win seven major shiny gold statuettes.
However, other contesting films were as strong as "Everything Everywhere All at Once" and its cast, and it was a shame to see them lose. I am not going to lie, I didn't quite like the big winner of the night. I watched the movie without even imagining it would be nominated for the Oscars, so seeing it win best picture was a big jaw-dropper. 
Curtis is a great actress, but this wasn't her best performance. She defeated the extraordinary Angela Bassett who starred in "Black Panther: Wakanda Forever" and that was a shock to me. That was when I realized it would be a long night of false winners and losers who deserved better. 
Quan's win was one of the only true emotional bits of the Oscar for me. His speech at the SAG had already left me sobbing and it was beautiful to witness a well-deserved win. Although I didn't like the movie, Quan shined as Waymond Wang without a shadow of a doubt.  
Todd Field's "Tár" was the most snubbed movie at this year's ceremony. Not only did the protagonist Cate Blanchett give her life and soul to this role, but Field's direction and original screenplay were also the best I have ever seen in years. I am a fan of Blanchett, so this may sound biased, but "Tár" should have won something. 
It wouldn't be right to not mention the best actress category. The war was between Yeoh and Blanchett this year and after watching both movies I still couldn't comprehend how it didn't end up in a tie. They were equally brilliant in two completely different films. 
The Oscars gave me time to think about how subjectivity is involved in these awards. Taste is subjective and everyone expresses their feelings about art differently. While a movie or an actor might be your favorite, for me it may be my torment. But that's ok since moderate controversy is necessary. Life is not black and white.  
Yet, why do we try to find out who is better? Those awards, not only in cinematography, but also in music, were created to celebrate art. Instead, we use them to generalize discussions and create unnecessary fights on the internet. 
That is not only bad for our own mental health but also for the actors and artists who are competing. Unfortunately, that is how our society is shaped, with desperate comparisons and lies. And we rely on those types of cruel entertainment to escape our bland lives.
Follow Elise on Twitter @elisefacoelho
Leave a Comment
About the Contributor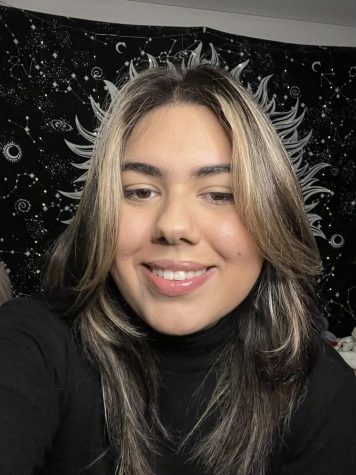 Elise Coelho, Staff Writer | she/her
Elise is a sophomore from São Paulo, Brazil. She is majoring in philosophy with a minor in journalism. She loves to read, write, listen to music and take pictures. Her favorite band is Maneskin, and most of the time you can find her at a theater watching a musical. After graduation she plans to become an author and share her stories with the world.