Suffolk softball looks to bounce back after slow start
Suffolk University softball hopes to turn their season around after going 1-7 during the Spring Classic in Myrtle Beach, South Carolina.
Coming out of the Spring Classic, Suffolk has identified some aspects of their game that they want to improve on as they begin conference play.
"The main things are really just having more quality at-bats, especially when we're in hitter's counts, and as a result of that we're hoping to draw more walks and decrease our team's strikeouts," said team captain Ally Cifaratta.
While the Spring Classic may not have gone exactly how Suffolk planned, they also came out of it knowing what their strengths are.
"I think our team, especially down in Myrtle Beach, was doing a great job just being a team. I know that sounds super simple but it's not. We have people that are always willing to step up wherever the team needs them and for some people that role changes depending on the day," said Cifaratta. "So it's really special to have people that are, even if they're not a starter, willing to step into a position where the team really needs them."
Head coach Janet Maguire noted that building a team culture like Cifaratta described was a key focus going into this season as the squad looks to become more competitive. 
"Last year there was a big focus on developing our team culture and the big focus was on being good teammates. We needed to establish that first," said Maguire. "This year we've continued with that focus but put a lot more emphasis on the competitive side, in the softball side of things. We have to contribute in the softball realm and that needs to be a greater focus when it comes to practices and games. We can't be worrying about outside distractions and we need to focus on the game."
During the Spring Classic, Suffolk played teams from around the country, providing them with experience against strong teams with diverse play styles.
"Unless you do your research you don't really know how a team plays, every team is different especially in different parts of the country. We played a Texas team that played a ton of small ball, and then we played other teams that barely ever bunted at all," said Cifaratta. 
These diverse playstyles forced Suffolk to adapt on the fly. Unlike inter-conference teams that Suffolk sees often, these teams were much more difficult to scout before games because of how rarely they encountered them.
"Some teams also had really talented pitchers that threw super hard with great movement, and then you had some teams that had pitchers who threw a lot slower," said Cifaratta. "So it's also about adapting to the different teams and what they throw at you. It's obviously a little harder when you don't know the team but it was great for us to see a lot of variety with different types of teams, their styles, and their pitching."
Although the season didn't get off to an ideal start, the team still has their eyes set on making the playoffs this year.
"Our focus is getting into the playoffs in the conference, being in the top eight. I think we can be a little higher than eight, certainly, but things have to go well. It's a tough conference, we saw that last year. You can't fall asleep on any opponent, there's no easy wins in the conference," said Maguire.
Going into this season, coaches from around the Commonwealth Coast Conference expect Suffolk to make the playoffs, as they were ranked 6 out of 10 in the Preseason Coaches' Poll.
If the team does make the playoffs, they look to use their slow start as valuable experience that'll help the team come playoff time.
"I definitely have emphasized with our team that we've played a tough schedule down there [in Myrtle Beach]. I think that's going to give us confidence later on. I think that allows us to go into that tournament knowing that we competed but we didn't finish, and that will give us the confidence we need in the postseason tournament," said Maguire. "At that point, anything can happen, you just take it one game at a time."
After losing twice to Emerson during their double-header March 24, Suffolk looks to bounce back from its 1-9 start to the season with a home doubleheader against UMass Boston March 30. 
Follow Joe on Twitter @JoeDiminoSU
Leave a Comment
About the Contributors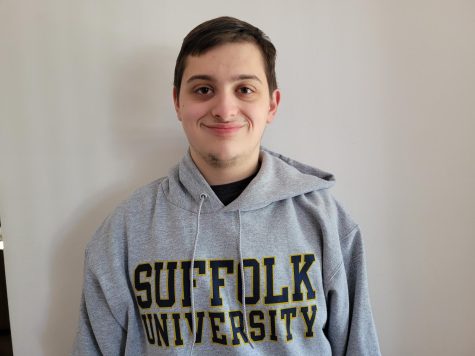 Joseph Dimino, Staff Writer | he/him
Joe is a junior journalism major from Revere, Mass. When he has free time, he can be found in Suffolk's VGA room or watching Boston sports. He's particularly a fan of the Celtics, Patriots, and Red Sox! When he graduates, he hopes to become a sports journalist covering Boston sports.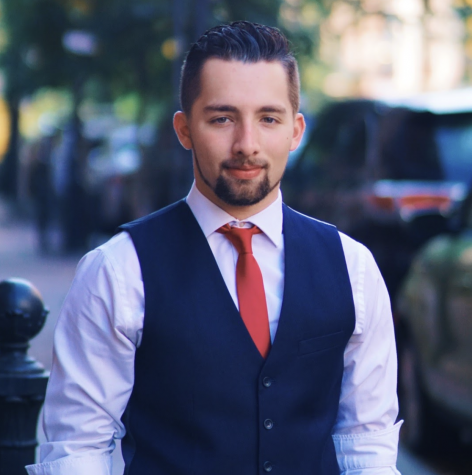 JD Conte, Sports Editor | he/him
JD is a senior from Wallingford, Conn. double majoring in political science and broadcast journalism. Aside from writing for the journal, JD can often be found in Studio 73 working on his broadcast skills. Off-campus JD can be found watching all the Boston and UCONN sports teams. He enjoys spending time with his family and friends in various spots around the city, especially in East Boston and the North End. After graduation JD hopes to work in a newsroom full-time or pursue a career in the sports industry.
Follow JD on Twitter
@jdconte617
Email him at
[email protected]