Former Wyndham, study abroad students frustrated by campus housing
Suffolk University students who studied abroad or lived in the Wyndham Beacon Hill Hotel this past fall returned to campus at the beginning of the spring semester, some without knowing whether they would be able to find housing in time for the start of classes.
For Nathan Yousman, a junior sociology major who studied abroad in the fall, the process of returning to Boston was "one of the most difficult things I've had to deal with in my entire college experience."
Yousman said the Residence Life and Housing Department told him he was "out of luck" in finding housing for the spring semester after filling out an application to get placed in a residence hall. He ended up going to the dean of students "begging" to receive a housing assignment two days before classes began.
"The entire process made me realize how little Suffolk cares about its student body population. I felt as if they couldn't care less whether I was able to return to school or not, because finding housing was the difference between going to school and having to stay home and take a semester off," Yousman said. 
Yousman urged the university to be more available to answer questions about the housing process, especially for first-generation students who may have increased difficulty navigating it.
University Spokesman Greg Gatlin said Residence Life is working with the study abroad office in order to improve communications with study abroad students going forward.  
"We were ultimately able to place every returning-from-abroad student who requested housing. Nonetheless, we are aware that there may have been a small number of students who were not alerted to the tight housing situation while they were away and thus, were surprised to find themselves placed on a waitlist when they then applied for housing for spring 2023," Gatlin said. 
220 Suffolk students were placed in the Wyndham for the fall semester and were told in December that all but 50 would be moved to other university residence halls for the spring semester.
Students placed into residence halls received their room assignments in January before the beginning of the spring semester. They were notified through email Dec. 19 that their assignments would come in before the spring semester move-in. Gatlin said this was due to difficulty determining which rooms would become available for the upcoming semester.
"Due to the numbers of students who leave to study abroad, take leaves of absences or transfer, even as new students are being admitted over the winter break or returning from study abroad, there are a lot of moving pieces involved in identifying available spaces, and making specific room assignments," Gatlin said. 
He said the process of accommodating students' needs while working within the boundaries of the university's available space was a "challenging balancing act" that Residence Life was committed to doing. In order to keep roommates together, as well as match room-type requests, Residence Life did not notify students of their assignments until January to ensure they were as accurate as possible.
Shannon MacArthur, a sophomore history and literature major, lived in the hotel for the fall semester and said she was disappointed with the university's communication regarding the change in her living situation. 
"Suffolk didn't provide information until the last minute multiple different times, and it was really frustrating to not know where I was living in both fall and the spring," MacArthur said.
As a member of the track team, she moved onto campus early for preseason training in the fall and said she did not receive an email about where she was living until she was on the train to Boston from her home in Long Island. She stayed in Miller until Wyndham could allow students to move in on Aug. 29.
When MacArthur was notified of her new housing assignment over winter break, she was disappointed that it was sent so close to the beginning of the semester. She noted that the new housing did not include her roommate, who she had requested to live with last spring.
"Once I got my assignment I was separated from my roommate even though in the survey Suffolk put out there was an option to try to stay with your roommate. My roommate and I were both moved into rooms that were previously empty but were assigned different roommates," MacArthur said.
She said she was grateful to remain living on campus, but that Residence Life could improve its handling of situations like this and increase transparency with students.
Gatlin said that Residence Life is working with multiple groups on campus to improve communications about housing deadlines, timeframes and availability.
"We expect that the 2023-2024 housing demand will be high, so we are actively working on identifying what University-sponsored housing options will be in place for next year and bolstering our off-campus housing support for students," Gatlin said.
For students with questions about Residence Life, Gatlin encouraged them to contact the office via email, at [email protected].
Leave a Comment
About the Contributors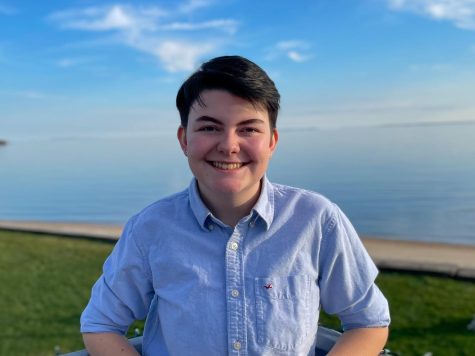 Leo Woods, Photo Editor | he/him
Leo is a senior political science major with a minor in journalism from Clinton, Conn. He has photographed political events, protests, performing arts groups and documented Boston Pride for the People for the History Project. Outside of Suffolk, Leo is an avid Dungeons and Dragons player and podcast listener. After graduation, he plans on attending law school and working in politics.
Follow Leo on Twitter @leowoods108
William Woodring, News Editor | he/him
Will is a senior majoring in public relations. He is originally from Medway, Ma. In his free time, he enjoys listening to music, writing, reading, and running. He is interested in political journalism and hopes to go into politics after graduating.

Follow Will on Twitter @woodringwill