Suffolk baseball's star-studded returners look to improve on 2022 season
After a disappointing 2022 season, Suffolk University's baseball team is looking to bounce back and improve on last year's 23-20 record.
Despite how last season ended, the team is ready to leave it behind them and jump right into a great new year.
"We're super excited. That's everyone's overall feeling towards next season. It's an interesting crew, we have a fair amount of underclassmen but we have a strong amount of upperclassmen as well," said fifth-year senior and right-handed pitcher George Breslin. "We have upperclassmen with a lot of different experience whether it be playing at Division 1, Division 2, different Division 3, guys that even played different sports in college."
While they achieved a winning record in 2022, Suffolk placed sixth in the Commonwealth Coast Conference last season and had a losing record against conference opponents.
"I think overall we were just really inconsistent. We really played well at times offensively, we were really strong but the way we finished I don't think met our talent level or our standards," said head coach Anthony Del Prete. Suffolk may not have lived up to their standards last season, but the team believes that there's some good they can take away from it that'll help them this year.
"I think there was a lot of good stuff to take away from last season for the most part. It was a relatively new squad together, so just feeling out what the future looks like was good. It was good to see a lot of progress offensively, we were great all year," said Breslin. "Defensively and pitching, there was a lot of good and a fair amount of bad that needed to be improved and that's what we're working on right now."
Although last season may not have ended how they wanted, a lot of last year's players are returning to run things back and hopefully reach greater heights.
"We only brought in three new players to the roster this year. A lot of it is need, we're returning six of our nine hitters from last year with two guys who were more utility guys, platoon guys who we used last year who we'll count on as hitters this year," said Del Prete.
Behind what they believe to be a high-powered offense, the returning players this year are hungry to show that they can do much better than last season and want to show that they can be one of the best teams in their conference.
"I think we have a lot of different weapons especially on the offensive side that can contribute a lot. If you look at the All-Conference names last year, all those guys are back for the most part and from what I've seen they've only improved, they're only hungrier and they're only more determined," said Breslin.
This year's team includes numerous All-Conference players, including Commonwealth Coast Conference Player of the Year Harry Painter, All-CCC second team players Garret Roberts and Joe Ward, as well as All-CCC third team players Marc Birbiglia and Luke Harder.
After being ranked sixth out of nine teams in the CCC's preseason poll, Suffolk appears to be going into this year as one of the underdogs of their conference.
"We're definitely not happy with that. We think we're a better team than that, but if you look at it again it's just another opportunity to go out there and prove people wrong, prove to yourself the kind of work ethic and focus level you have, things you can look back on and be proud of yourself for," said Breslin.
Having few roster changes from last season may prove to be a good thing for Suffolk as it gives the team a chance to improve based on where they left off last season.
"It's been really good so far. The biggest thing as a coach is that you constantly want improvement. We've seen that so far from where we ended last year, to where we ended in the fall, to where we are right now," said Del Prete.
With a new season comes a new chance for this team to prove themselves, and that's exactly what they hope to do.
"It's definitely the most engaged I've seen guys from top to bottom of the roster, guys who might not see the playing time and they know that because there's upperclassmen ahead of them or whatnot. They're still super excited to be there. It's a good environment," said Breslin. "To me, that usually shows signs of success, so if we can keep that kind of engagement the whole year, where guys are really supporting each other and really just loving the process, loving the game, I think it sets us up for an opportunity to be a really successful team."
Suffolk opens up their season with a doubleheader at home against Lasell on March 4.
Follow Joe on Twitter @JoeDiminoSU
Leave a Comment
About the Contributors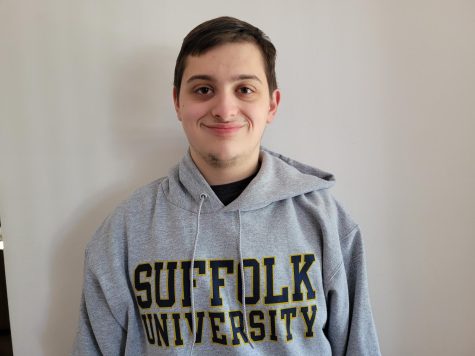 Joseph Dimino, Staff Writer | he/him
Joe is a junior journalism major from Revere, Mass. When he has free time, he can be found in Suffolk's VGA room or watching Boston sports. He's particularly a fan of the Celtics, Patriots, and Red Sox! When he graduates, he hopes to become a sports journalist covering Boston sports.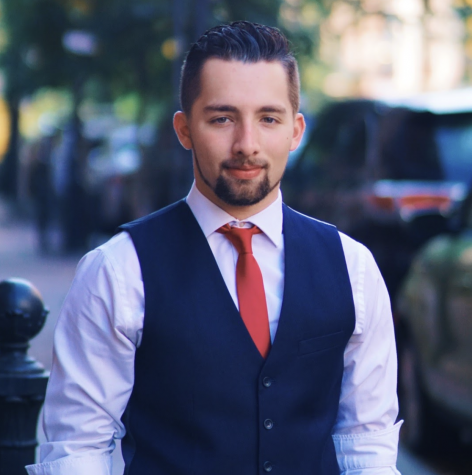 JD Conte, Sports Editor | he/him
JD is a senior from Wallingford, Conn. double majoring in political science and broadcast journalism. Aside from writing for the journal, JD can often be found in Studio 73 working on his broadcast skills. Off-campus JD can be found watching all the Boston and UCONN sports teams. He enjoys spending time with his family and friends in various spots around the city, especially in East Boston and the North End. After graduation JD hopes to work in a newsroom full-time or pursue a career in the sports industry.
Follow JD on Twitter
@jdconte617
Email him at
[email protected]