Men's hockey ready to skate into upcoming season under new head coach McEachern
Suffolk University's men's hockey team's preseason preparation is in full motion. New and returning team members are ready to tackle the 2022-2023 season, equipped with a new coach and a new mindset. 
Last year's hockey season ended in the playoffs with a 2-1 loss against Curry College in the quarter finals. They ended the season with eight wins, but with new changes in place, the team is optimistic of an impressive season ahead. Senior Peter Nugent is ready for a swift turn around from last season. 
"It's my last kick at the can and over my four years we've always had the talent to be a contending team but never the structure or discipline," Nugent said. 
Shawn McEachern joined the team as the new men's hockey coach over the summer. McEachern is Suffolk's first full-time men's hockey coach. This shift brings players a new hope for the future successes of the team. 
"I think the coaching change will provide our team with much more accountability and will foster the players' talent which will in turn lead to more wins," said Nugent. 
With over 900 games played in the NHL, McEachern breathes new life into the team. McEachern spent his NHL career playing for teams like the Los Angeles Kings and the Pittsburgh Penguins, and his time on the ice has made all the difference in the teams preparation. He was a member of the 1992 Penguins Stanley Cup winning squad.
"The biggest thing I feel Coach McEachern brings is experience. As a 10 plus year NHL veteran, he knows the ins and outs of the game better than most do," said junior Kyle Valiquette.
 Defenseman Sam Rand said a new coach has brought excitement for the whole team, and a fresh energy for the upcoming season.
 "The team is ecstatic about the new coaching change. McEachern has brought a new swagger to the team," said Rand. 
McEachern's experience has brought the team some new strategies for practicing. The team practices three to four times a week, doing both workouts at Ridgeway and getting out on the ice.
 "Our practices have been run by two skills coaches who work with NHL players in the off-season and trained the Boston Bruins draft picks and prospects to prepare for the NHL," said Rand. 
The team is working hard to get the most out of this workout regiment. With such an experienced group of mentors at practice, there is a lot more positivity surrounding the team's preparations. This fall, they have been focused on "building more chemistry," said Valiquette. 
"Workouts have been super upbeat. We're all working everyday and getting the most out of our lifts and practices," said Valiquette.
They are also playing on new ice this year. The team previously practiced and played at the Charlestown Rink, but this year the team has relocated to the Porrazzo Rink in East Boston. 
"The move to East Boston has brought a better overall vibe. Last year we were one of the only [Suffolk] teams to not play in East Boston, so this move has helped us feel more connected to the Suffolk community," said Rand.
Valiquette said the new rink makes it easier for both the men's and women's teams to cheer each other on.
"It's also nice to be in the same rink as the women's team. I think it's great for both programs to support each other," said Valiquette.
With a team spirit this strong, they hope to become more involved in the Suffolk community to curate a strong school spirit. The team is already feeling a difference in their integration with the student body. As a junior, Rand has experienced a difference first hand. 
"This year we are much more involved in the Suffolk community. The first week back our team helped all the freshmen move into the dorms, and we have been helping other athletic teams as much as we can," said Rand.
The winter season is just a month away, and the team is elated to get started and make Suffolk proud. 
"We play because we love it," said Valiquette
Their first game of the season is Nov. 4 against Salve Regina, and the team could not be more excited to kick off the season. 
"We are excited for the Suffolk community to come watch us play and see how much dedication and effort we have put into the upcoming season," said Rand. 
Follow Julia on Twitter @julia_capraro
Leave a Comment
About the Contributors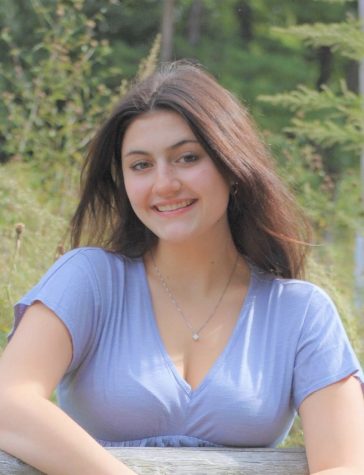 Julia Capraro, Staff Writer | she/her
Julia is a freshman broadcast journalism and psychology major from Canton, Massachusetts. She loves animals, 0.5x pictures and making art. When she isn't working as a part-time barista or writing for the Journal, she likes watching movies and then obsessing over the film for at least 72 hours afterwards. Her favorite Celtics player is Payton Pritchard and her favorite song is "The Gold" by Phoebe Bridgers. In the future, she hopes she won't need Google Maps to get around Boston.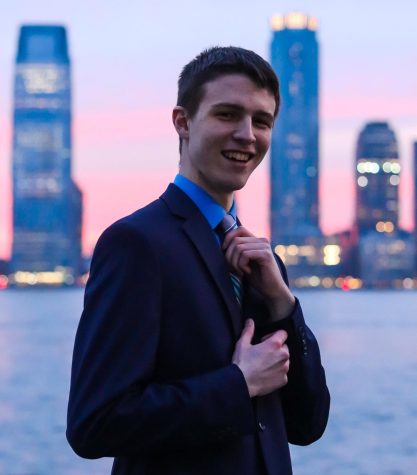 Jamie Taris, Sports Editor/Web Editor | he/him
Jamie is a junior broadcast journalism major and public relations minor from Pelham, New Hampshire. He has a deep passion for sports, especially hockey and football, and hopes to one day be in the sports media field. When he's not obsessing over the latest sports news, you can usually find Jamie hiking or camping in the White Mountains, or spending time with his friends and family.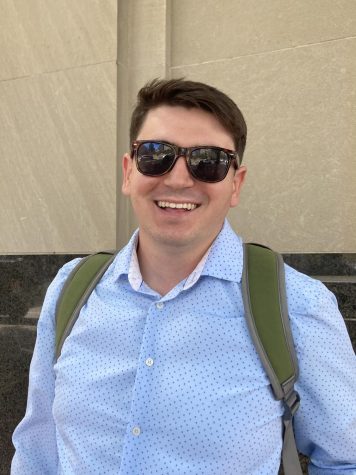 James Bartlett, Multimedia Editor | he/him
James Bartlett is a senior studying print and web journalism. Originally from Lowell, Massachusetts, James has a strong interest in photojournalism and new journalism tools such as podcasting and user-generated content.
James is currently a Web Journalist at WHDH Channel 7 and has previously worked at Boston.com and the Newburpoty Daily News.
Follow James on Twitter
@James_bartlett8
Email him at
[email protected]