SGA talks goals for upcoming semester
Suffolk University's Student Government Association said it's striving to improve equity for all students, as well as enhance opportunities for students to become more connected with SGA in the upcoming academic year. 
SGA, which acts as an intermediary between Suffolk's student body and faculty, seeks to ensure "that students are well represented and feel comfortable at Suffolk University," as said in its mission statement. 
Angela El-Jazzar, SGA's incumbent president, has turned her focus for the year to improving accessibility and equal opportunities for all students.
"As a student in a leadership position, but also as a student of color on campus, I want to ensure that the pillars of our institution are being met and we satisfy the need of creating a welcoming environment for students by ensuring opportunities and resources are accessible and equitably offered, and more," El-Jazzar said in a written statement to The Suffolk Journal. 
The new SGA dining committee will play a large role in achieving this goal by focusing on accommodating religious and dietary restrictions, enabling all students to have a positive dining experience. 
The dining committee, which was created in response to student concerns surrounding dining options, cleanliness and safety, will be entering its second year of providing students an avenue to express dining concerns.
El-Jazzar also aims to improve the Suffolk experience for students. The second-term president hopes to see the inauguration of the first Senator-at-Large for transfer students, expanding the association's representation to a wider range of Suffolk's student body. Additionally, SGA looks to improve communication with commuter student ambassadors and plans to aid with the planning of commuter student appreciation week. 
Grace Kane, SGA's facilities committee chair, has a similar goal — focusing on students' experiences living on campus. 
"When it comes to the Wyndham hotel this year or slow elevators in Sawyer, now more than ever students need to share their voice. My committee will meet periodically with Ashley Lindsey, and other members of Suffolk facilities, to make sure these issues are being brought to light," Kane said in a written statement to The Suffolk Journal. 
El-Jazzar said she is looking to increase SGA's presence on campus, starting with events aimed to get senators more involved with student life.
"Through more Mingle with your Senator Events, a Senator Explore Day (where senators are asked to visit an organization or a population of students) and continuing monthly President Round Tables, we hope to increase our organization's presence [and] be as involved and out there as can be. [We] want to provide students with countless opportunities and programs to connect with our senate, myself, and the executive board, and know to put a face to the name, but most importantly, how, and where they can find us!" El-Jazzar said.
Kane also emphasized the diverse involvement of SGA's members as a major booster to the association's ability to connect with a wide range of students.
"We consist of orientation leaders, Ram Supporters, DEI representatives, athletes, Greek life, residence life, club leaders, you name it!" Kane said. 
In addition to on-campus events, students also have the option to interact with their senators via SGA's Instagram, @suffolksga, and email, [email protected]. 
Follow Maren on Twitter @Maren_Halpin26
Leave a Comment
About the Writer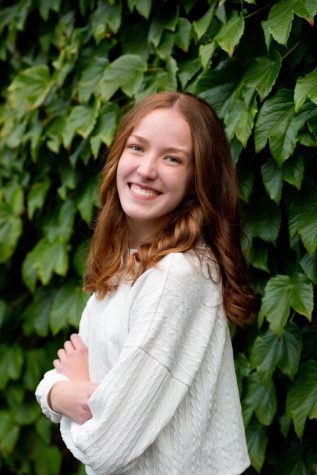 Maren Halpin, Asst. News Editor | she/her
Maren is a sophomore print/web journalism major from Milford, Massachusetts. In addition to writing for The Journal, Maren is a member of Suffolk's track and field team. In her free time, she loves to go to her favorite coffee shops, listen to Noah Kahan and Taylor Swift on repeat, explore the city and spend time with family and friends.