Spring storm brings wind and rain before finals
High winds are in the forecast with rain coming from the south west as finals season approaches.
Wednesday will start off mostly clear but moving into the afternoon we see clouds moving in. Some stations are saying spotted rain showers are possible. Winds will pick up, gusting at ten to 15 miles per hour.
The windy weather will continue into Wednesday night, with temperatures dipping down to around 37 degrees. Passing showers will also continue, more around 4 a.m.
Thursday is looking to be the blusteriest day of the week: wind gusts will be over 20 miles per hour. Mostly sunny for the day with a high of 53. Chance of showers are small, but not out of the question as the storm system settles further north.
Friday is mostly the same, with highs in the low to mid 50s. Occasional passing rain is still possible, but no prolonged showers. Winds begin to settle back down to around 15 miles per hour.
The weekend forecast is looking calmer as the storm makes it way out. Winds will begin to calm down, and temperatures will begin to rise again.Saturday has a forecasted high of 57 degrees, and looks to be partly sunny.
Though far in the forecast, Sunday is looking to be the warmest day so far. It will be the first time temperatures may stretch into the 60s since the beginning of this week.
Warm weather will continue for Monday, and at some point next week showers will move in.
The reason for the unstable weather this week is a low pressure system that is making its way toward us.
Snow will be coming in the far northern portions of Maine, New Hampshire and Vermont but we don't have to worry about frozen precipitation in Boston.
The National Weather Service isn't reporting much rain in their seven-day forecast, but both NBC 10 and Boston 25 are expecting occasional light rain to occur.
The weather is shaping up to be ideal with the weekend for any plans to go out before hunkering down before finals.
Follow Jacob on Twitter @jafreese02
Leave a Comment
About the Writer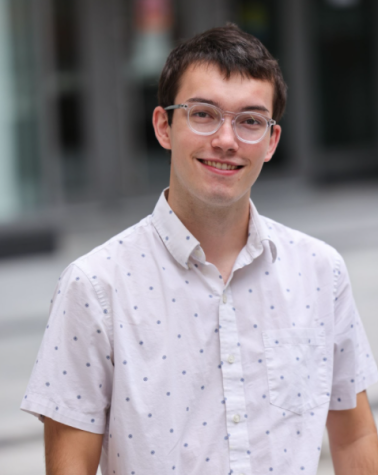 Jacob Murphy, Meteorologist/Staff Writer | he/him
Jacob is a senior studying broadcast journalism with a recently added environmental science minor. Growing up in Old Orchard Beach, Maine, Jacob got his start on the journalism track with his passion for weather forecasting and storm chasing. He ended up falling in love with the newsroom and hopes to one day become a weatherman. Outside of The Journal, Jacob spends a lot of his time acting as the President of Suffolk Volleyball Club; a club which he founded his freshman year.
Follow Jacob on Twitter: @jafreese02