Pop into the Women's History Month pop-up market
A pop-up market made its way to CambridgeSide Galleria in Cambridge over the weekend, closing out Women's History Month by featuring small businesses created and run by women. 
The market, which took up an abandoned storefront in CambridgeSide, hosted over 10 vendors who created and hand-crafted all of their products. 
Vinscents Candle Co., owned and operated by Tamika Vincent, sold an array of candles, wax melts, linen spray and car diffusers. 
Vincent started the business during the pandemic, when her inability to shop at chain stores depleted her own supply of candles. 
"I started making candles for myself, but my friends and family would come over and mention how great my house smelled and I ended up starting to create products for them too," Vinscent said. 
Vinscent just celebrated the one year anniversary of starting her business, which is currently functioning as a website for the majority of orders, but will be seen in more markets soon. Her business will also be at the Mother's Day market hosted by CambridgeSide in May.
Another booth that sold deliciously scented items is Eclectic Perx, run by Perxii Walsh. Walsh offers a line of body care for men and women, bath soaks with dried flowers, as well as flower crowns and hula hoops that she crafts herself. 
Walsh began her business due to her own skin condition, before realizing that her products could help others feel more secure in their own bodies as well. Instructions on the bath soak are not only for the bath itself, but for the soul, encouraging customers to set intentions and love themselves. 
Walsh enjoyed the pop-up markets and recognized the importance of giving women these platforms to showcase their talents. 
"Women have been underrated for so long, there's more to us than being in the house and having kids, there are women out here making a difference," Walsh said. 
Walsh also has an online business, which allows you to not only order pre-made products, but also gives you the ability to order custom scents for products. 
Another vendor at the market hosted a mother-daughter team called Sweet Glam, who utilize both of their careers to create interesting products that are crafted for in and outside of the body.
The mother, a cosmetologist, and the daughter, a student chef at Emerson College,  created both baked goods and cosmetic products that look like treats. Each cosmetic product has a food-based name, to tie the theme together. 
Across from Sweet Glam was a business featuring hand-crafted T-shirts, masks and more. MK Prints not only hand presses all the designs themselves, but hosts a "sip and shirt" event that allows customers to customize a shirt and offers unlimited drinks, both alcoholic and non-alcoholic. 
At the end of a long line of vendors was one of the most interesting. Moss by Cee is a health-based business that utilizes sea moss in all of its products. From smoothies to gels and gummies, Moss by Cee puts their nutrient packed seaweed to good use. 
The owner, Cee, creates the products herself and features new flavors at the beginning of the week on her Instagram page, @Moss_By_Cee. Some flavors at the market ranged from mango and mixed berries to full green-based smoothies with apples, celery, spinach and coconut water. The seaweed was not a flavor that could be tasted in any of these products. 
The pop-up market at CambridgeSide is a stepping stone for businesses who are, according to some vendors, looking for storefronts and general ways to expand their businesses in Greater Boston.
Follow Ashley on Twitter @Ashleyfairchi14.
Leave a Comment
About the Contributor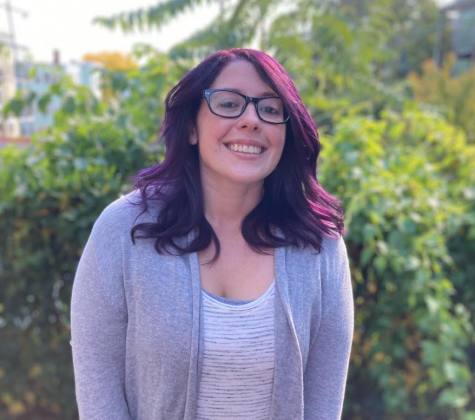 Ashley Fairchild, Asst. Copy Editor | she/her
Ashley
is a senior majoring in print/web Journalism. Outside of Suffolk, she can typically still be found with her nose in a book and her hand wrapped around a coffee mug. She enjoys lifting weights, finding new cafes and most importantly, playing with her dog, Pepper.
Follow Ashley on Twitter @AshleyFairchi14