A farewell to the 2021 Red Sox
Sometimes the hardest goodbyes are the ones you don't expect. No one expected the 2021 Boston Red Sox to make the playoffs, let alone the American League Championship series. After slumping in the second half of the season, Boston went on a playoff tear, knocking out their rivals, the New York Yankees, in the American League Wild Card Game and the American League's number one team, the Tampa Bay Rays, in the divisional round.
As Bostonians, we hold our sports teams to the highest standards. Free agents who sign here talk about coming to play in Boston for the challenge, and how they look forward to keeping fans' expectations high. But for the 2021 Boston Red Sox, no standards were set. After a shortened 2020 season, not much could be worse than what was already endured. Perhaps the empty Fenway stands drained our souls, or the abysmal play itself. But even as the nation began to emerge from the COVID-19 pandemic and baseball season arrived, expectations were minimal as hope for a brighter national future emerged. 
But the Sox held themselves to the standards that we failed to hold them to. When the stands were at 25% capacity, they were at 100% energy. From players hopping in laundry carts to celebrate home runs, to the embracement of "City Connect" uniforms, returned skipper Alex Cora and defacto Captain Xander Bogaerts gave the faithful the unexpected.
When Fenway was finally full, there was an energy we saw in the stadium that was like no other. The Red Sox could feel that energy and it transferred to their play as they exceeded their expectations spending 85 days in first place in the AL East just a year after having the fourth worst record in baseball. 
They won their first consecutive seven games against the New York Yankees, sparking early excitement from close followers of the team.
Historically, many Sox teams tend to "Spring ahead, fall back," as the old saying goes. The Sox red hot spring and summer was called into question when COVID-19 hit the clubhouse in late August and early September. Vaccination controversies swirled in a time where the Red Sox were competing with four other AL East teams for a playoff spot.
Once again, the Sox put their heads down and continued forward. A team of ragtag rookies and recently called up minor leaguers helped their own in some of the most critical games of the season.  
After narrowly making the playoffs on the last day of the regular season, the Sox were once again ready to defy our expectations. A sold-out crowd at Fenway carried the home team to a 6-2 Wild Card win against the Yankees, a victory that was exemplary of everything the Red Sox showed during the postseason; an electrifying offense with a stellar Nathan Eovaldi.
But there was no way the Sox could steal a series from the 100 win Tampa Bay Rays. Try again. And they didn't need five games to do it. Red Sox Chief Baseball Officer Chaim Bloom took out his old ballclub in four games, putting in 14 runs in game two. 
Up next, the Houston Astros. One of the only people in the world who would have guessed this ALCS was probably Alex Cora, who was fully confident in his team from spring training on. His former team was always going to be a contender. 
This series was the 2021 season summarized into one condensed period. A promising start, an incredible peak, with a disappointing finish. While this playoff run will be forever immortalized by the energy that Fenway brought and the record number of bombs hit by the Sox, coming out of a 12-3 game three win, all of Boston was banking on a parade. The Sox scored one total run in the final two games after scoring 27 in the first four. 
Regardless of the heartbreak, there is little room for Boston fans to complain. From a 40% win percentage in 2020 to two wins away from the World Series, there are few turnarounds in the history of sports quite as remarkable. 
Record aside, the Red Sox were back in spirit. Anyone who attended a game this season will tell you Fenway felt unlike anything they've ever experienced. Perhaps it was a greater appreciation for sporting events after the dark ages of COVID-19, or perhaps it was the spirit of this team. Not only did the Red Sox struggle at baseball in 2020, their charisma was lacking. 
In 2021 we saw the iconic emergence of young stars like Bobby Dalbec and Alex Verdugo, and the birth of Kyle from Waltham (a running joke among Sox fans that Kyle Schawber is in fact from Waltham, and not Ohio). The city of Waltham even passed a resolution declaring Schawber an honorary citizen. 
In a city where sports is essential to our soul; the Sox brought us out of the dark of COVID-19 and into the days where our wildest expectations came true. Opening day; we await your return.
Follow JD on Twitter @jdconte617
Follow Nick on Twitter @NFrieburger
Leave a Comment
About the Contributors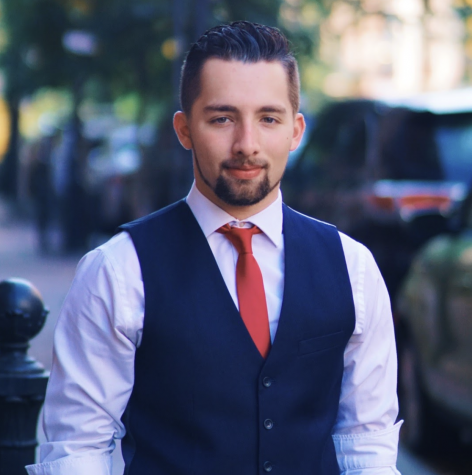 JD Conte, Sports Editor | he/him
JD is a senior from Wallingford, Conn. double majoring in political science and broadcast journalism. Aside from writing for the journal, JD can often be found in Studio 73 working on his broadcast skills. Off-campus JD can be found watching all the Boston and UCONN sports teams. He enjoys spending time with his family and friends in various spots around the city, especially in East Boston and the North End. After graduation JD hopes to work in a newsroom full-time or pursue a career in the sports industry.
Follow JD on Twitter
@jdconte617
Email him at
[email protected]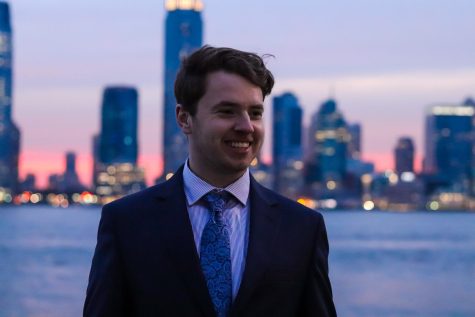 Nick Frieburger, Sports Editor | he/him
Nick is a senior journalism major at Suffolk University and is originally from Kingston, Mass. He is extremely passionate about Boston sports but has a specific love for the Celtics. His biggest claim to fame is watching every Celtics game since 2012. In his free time, he can be found relaxing and watching basketball or football while listening to music.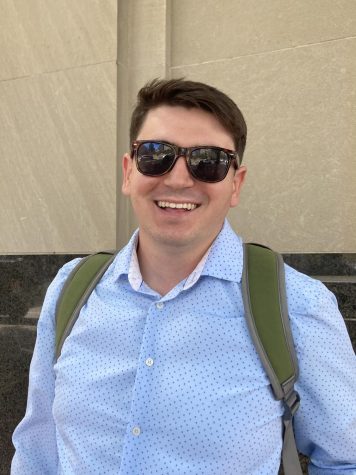 James Bartlett, Multimedia Editor | he/him
James Bartlett is a senior studying print and web journalism. Originally from Lowell, Massachusetts, James has a strong interest in photojournalism and new journalism tools such as podcasting and user-generated content.
James is currently a Web Journalist at WHDH Channel 7 and has previously worked at Boston.com and the Newburpoty Daily News.
Follow James on Twitter
@James_bartlett8
Email him at
[email protected]