Suffolk senior takes to the sky pursuing pilots license
High in the skies of Alaska, a young college student has rediscovered a love for planes and reconnected with her childhood aspirations of obtaining her pilot license.
"[Flying] just fulfills me in some way, I just feel like I'm doing something I was always meant to do," said Emily Maguire, a senior at Suffolk University double majoring in global business and business management.
Maguire took her first official flying lesson in January 2020. Since then, she has overcome various challenges and now has over 30 hours of flying under her belt.
Originally from Millbury, Mass., Maguire grew up watching her dad fly planes. Although he never went on to get his own pilot license, she credits him as her original inspiration for flying.
"Some of my earliest memories were my dad flying," she said. "I always loved flying, so much so, in fact, that whenever we went on a trip my favorite part would be the flight there and back."
Maguire's journey to her private pilot's license began in 2019, when she visited her dad who was on detail as a police officer at a local airport. When she mentioned how lucky he was that he got to be around planes all day, he suggested applying for a job. 
She applied and was given a position on the wheelchair ramp. While Maguire admitted this was not ideal for her, she was determined to follow her passion.
"I worked as much as I could because I just wanted to be around planes so much, and I even talked my way into getting the training to work on the ramp," she said.
Over the course of her sophomore year, Maguire would travel to work at Worcester Regional Airport and back to Boston to take classes.
She was briefly unable to work at the start of the pandemic and had to grapple with the challenges COVID-19 brought to both education and travel.  Rather than letting herself dwell on unpleasant thoughts, Maguire said she used the time to reflect upon her aspirations of flying.
She continued to work throughout the pandemic, while contemplating her future and the complex obstacles that COVID presented. Along with a friend, she decided to take a trip in August 2020.
"We were like, 'What's the furthest place we can go that is domestic, in case the country, or the world, shuts down even more?'" she said.
The answer: Alaska.
Before boarding her flight, Maguire reached out to various pilots in Alaska and ended up connecting with a FedEx pilot that lent her and her friend his plane. She was able to fly the plane out of Lake George, catching glimpses of unique sights like glaciers and wildlife. 
"It was really, really cool," she said. "Definitely different airspace, it was a really good time."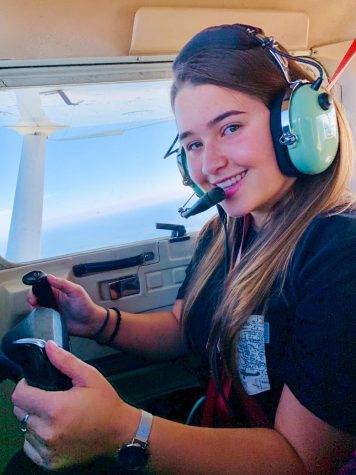 The trip reinvigorated her love for flying, and prompted her to take the necessary steps to switch airschools and return to flight lessons.
However, due to the pandemic and airlines slowly reopening, she had trouble finding a consistent instructor.
"They say you have to date your instructor, like make sure their teaching style and their availability works out, but for me it felt like I was getting dumped," Maguire said. 
She went through several instructors before ending up with her current one, who was an excellent teacher that worked well with her.
While she said she is aiming to obtain her private license by the time she graduates in May, she said her priority is being a student.
"I want to just get my degree and then I'll probably put flying at a higher priority when I graduate," she said. Maguire added that the ever-changing weather of New England can prolong the process, as she finds herself constantly needing to reschedule lessons due to the forecast. 
Looking to the future, Maguire hopes to work in aviation law and business, but does not count out the possibility of being a full-time pilot.
Follow Shealagh on Twitter @ShealaghS
Leave a Comment
About the Contributor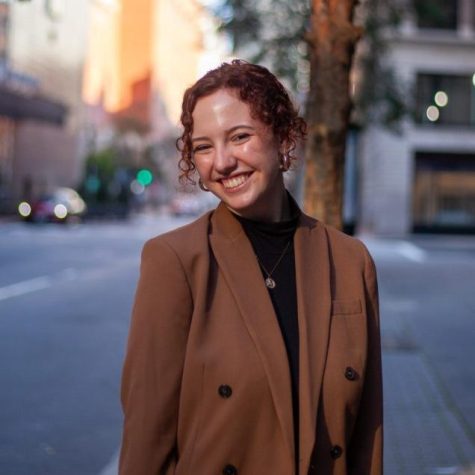 Shealagh Sullivan, Editor-in-Chief | she/her
Shealagh is a senior majoring in journalism with a minor in international relations from Ashby, Mass. She has previously worked as a co-op for the Boston Globe on the homepage desk and as an intern for GBH News and Boston Public Radio. In her spare time, she enjoys reading, finding a new favorite coffee spot and exploring Boston. She is a huge art lover and wants nothing more than to see the Van Gogh Museum in Amsterdam. After graduation, Shealagh hopes to be a political journalist in Washington D.C.
Follow Shealagh on Twitter @ShealaghS.