SUPD publishes annual Clery safety report
The Suffolk University Police Department published its annual security and fire safety report, in compliance with the Clery Act.
The Clery Act requires universities and colleges that receive federal funding to annually publish campus crime data and publicly outline the procedures in place for student safety. It also requires the university to implement support systems for domestic violence victims.
Since 2018, Suffolk has had six reported cases of sexual assault, including five cases of rape, according to the report. There were also four reported cases of dating violence and two cases of aggravated assault.
In 2020, Suffolk saw a drop in liquor law violations, with only 50 reported cases compared to 145 cases in 2019. 
There have been no notable changes in sexual assault dating back to the 2019 security and fire safety report.
SUPD collects data from various departments on campus, including Title IX and Student Affairs, as well as Boston Police and the Massachusetts Bay Transportation Authority police, said SUPD Chief Kenneth Walsh.
Walsh added that to ensure the accuracy of the data, SUPD goes through its own reports and compares information between all reports the department has received or filed. 
Suffolk is in a unique position as an urban campus, as the jurisdiction is more widespread than a closed-campus university, according to Walsh. A crime that is detailed in the report may not have taken place in a Suffolk building, but outside on one of the corresponding streets.
Walsh emphasized that the report does not only provide SUPD with valuable information, but it gives students a tool to utilize for their own safety.
"[Students should] read the report, know what's happening in and around your campus, and look out for one another," he said. 
The report also details Suffolk's response to domestic violence and sexual assault against students. 
"We go the extra mile for any students who have any domestic [violence] situations," said Walsh. "Coming into an urban campus, we don't want people to feel like they're alone, and we don't want people to feel like they're just a number in a big city."
SUPD will aid students in the process of seeking a restraining order against an abuser and can launch an investigation with the student's consent.
Sheila Calkins, director of Title IX, works with SUPD to provide data in a confidential manner for the Clery report.
"The Clery Act and Title IX requirements intersect and both assure that crimes of rape and other sexual assaults are reported to provide transparency to the campus community," said Calkins in a statement to the Journal. 
Calkins added that Suffolk has made improvements for students seeking resources regarding sexual assault.
"The University has added campus confidential resource providers who have been trained by the Office of Title IX in order to be able to provide students who have experienced sexual assault and/or domestic violence with information around on and off-campus resources," she said.
Looking to the future, Walsh and SUPD have goals to formalize and expand the Clery committee at Suffolk. Walsh added that he wants to improve Clery-based training across campus and increase communication and connection with students.
"It's really difficult to connect with the student body with [the pandemic]," said Walsh. "As far as Clery goes, we're always looking to make improvements. […] We're going to make sure there's more communication in regards to the Clery Act around the campus."
Walsh said he wants to restart the Rape Aggression and Defense program for women as the university continues to make more strides towards fully in-person events.
Follow Shealagh on Twitter @ShealaghS
Leave a Comment
About the Contributors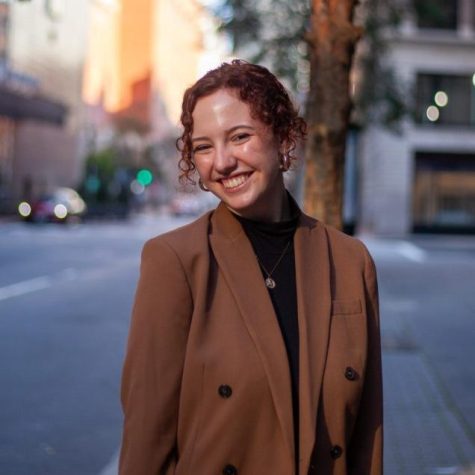 Shealagh Sullivan, Editor-in-Chief | she/her
Shealagh is a senior majoring in journalism with a minor in international relations from Ashby, Mass. She has previously worked as a co-op for the Boston Globe on the homepage desk and as an intern for GBH News and Boston Public Radio. In her spare time, she enjoys reading, finding a new favorite coffee spot and exploring Boston. She is a huge art lover and wants nothing more than to see the Van Gogh Museum in Amsterdam. After graduation, Shealagh hopes to be a political journalist in Washington D.C.
Follow Shealagh on Twitter @ShealaghS.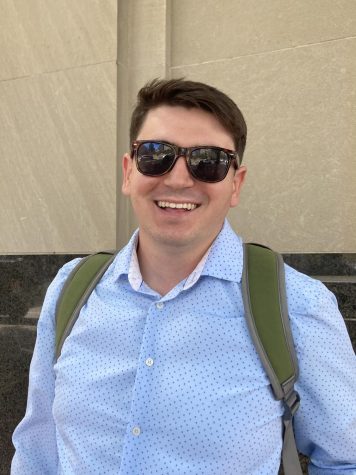 James Bartlett, Multimedia Editor | he/him
James Bartlett is a senior studying print and web journalism. Originally from Lowell, Massachusetts, James has a strong interest in photojournalism and new journalism tools such as podcasting and user-generated content.
James is currently a Web Journalist at WHDH Channel 7 and has previously worked at Boston.com and the Newburpoty Daily News.
Follow James on Twitter
@James_bartlett8
Email him at
[email protected]