Long road to Boston Marathon 2021
Boylston Street was filled with the sound of cowbells and cheers as runners from around the world crossed the finish line at the 125th Boston Marathon Monday.
The marathon took place in person for the first time since April 2019, with last year's race postponed due to the pandemic. COVID-19 safety restrictions were in place for all participants.
For returning runners like North Carolina natives Hana Baskin and Allen Badour, running the marathon again was a long awaited reunion.
"It's really nice to actually be in a big crowd again," said Baskin, a high school math teacher. "It was f***ing awesome."
This was Baskin's sixth Boston Marathon.
Badour ran in the London Marathon the week before, and said the Boston course was much more difficult in comparison due to the uniquely challenging terrain runners must adapt to. 
"This is one of the iconic courses. The city just embraces the race like nothing else; it's so fun," he said. "Having done it the year of the bombing, and the years after, to see the city come together is just a beautiful thing."
The marathon has a special place in the hearts of many Suffolk University students, such as senior Michaela Zouharis.
"I always love going to the Boston Marathon, it makes me so proud of my city. I've watched it since I was a kid and now watch it every year," Zouharis said.
Diana Kipyogei and Benson Kipruto of Kenya won their respective elite divisions, with times of 2:24:50 and 2:09:51. Manuela Schar and Marcel Hug of Switzerland won the wheelchair category of the marathon, with times of 1:35:21 and 1:11:18.
This was Kipyogei and Kipruto's first marathon win, and Schar's third.
This was also the first time the marathon has taken place in the fall, as it normally occurs on Patriots' Day each spring. The next Boston Marathon is set to take place in April 2022.
Follow Shealagh on Twitter @ShealaghS.
Leave a Comment
About the Contributors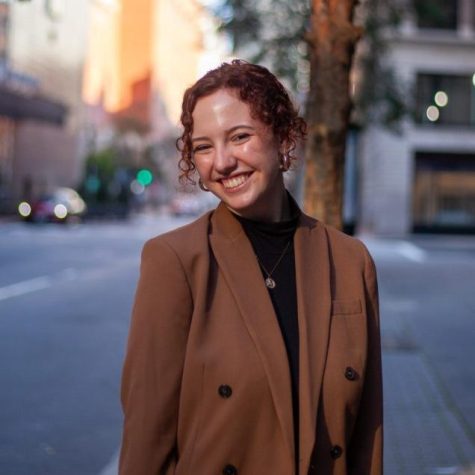 Shealagh Sullivan, Editor-in-Chief | she/her
Shealagh is a junior double majoring in journalism and international relations from Ashby, Mass. In her spare time, she enjoys reading, finding a new favorite coffee spot and exploring Boston. She is a huge art lover and wants nothing more than to see the Van Gogh Museum in Amsterdam. After graduation, Shealagh hopes to be a political journalist in Washington D.C.
Follow Shea on Twitter @ShealaghS.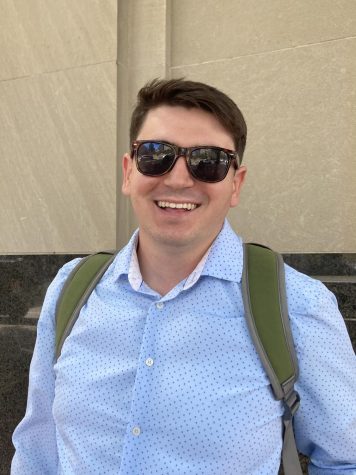 James Bartlett, Multimedia Editor | he/him
James Bartlett is a senior studying print and web journalism. Originally from Lowell, Massachusetts, James has a strong interest in photojournalism and new journalism tools such as podcasting and user-generated content.
James is currently a Web Journalist at WHDH Channel 7 and has previously worked at Boston.com and the Newburpoty Daily News.
Follow James on Twitter
@James_bartlett8
Email him at
[email protected]