OPINION: Suffolk should implement monthly Wellness Days
This school year, classes, clubs and all other activities at Suffolk University are finally happening in person again. After almost a year and a half of virtual learning and Zoom meetings, we are adapting to what feels like a new lifestyle. 
Suffolk administration should take into consideration how, even though we are technically "going back to normal" this year, it is still a huge change for both faculty and students. With this in mind, the university should build a few "Wellness Days" into our schedule. Last year, we switched our spring break to a "Wellness Day". This is just a day off through the semester for students to rest and do whatever they need to without worrying about classes. 
Not only are we adjusting to attending everything being in-person again, but we are also now constantly thinking about how to prevent the spread of COVID-19. Students and faculty are still wearing masks everywhere and consciously taking proper precautions, while not having to social distance at an extreme.
On top of attending and planning for all classes in-person, the campus community is juggling in-person meetings and events for clubs, activities and sports again. 
According to a survey conducted by Inside Higher Ed, about 65% of students are struggling with poor mental health after living through a pandemic for a year. With the majority of students feeling that their mental health has worsened during the pandemic, Suffolk should reach out to the students and help them in an effective way. 
Suffolk junior and President of the Healthy Minds Alliance, Kayli Kurker, agrees that we should have days off for personal wellness this year. 
"Both administration, faculty and students have their own lives outside of school that they need to take care of and focus on right now," said Kurker. 
 This is a major academic transition that many students on campus are going through. 
"Being back in person is almost even harder for sophomores and freshmen. They have never done this before so it's completely new for them," said Kurker.
This school year, half of the students at most universities are adjusting to life on campus for the first time due to the pandemic, according to Diverse. 
As a sophomore myself, life on campus is much different than it was last year. Coming back and being around people more than I have been over the past 18 months has been a huge change. After only having three weeks of classes and club meetings, I feel mentally drained. Going to classes and meetings in person five days a week is already tiring for myself and my peers.
Not only are we dealing with the transition from an online school environment to a physical one, but we are also trying to adapt to the change from high school to college life. The shift from life during a pandemic to trying to adjust to "normal" life, and the change of living at home through high school to being independent on your own in a new place, are both difficult adjustments. 
Being back at school for less than a month and already feeling like we need a break for a day shows that having a Wellness Day would help everyone on campus. Students can decide how they want to use that day, whether they take time to rest or dedicate it to completing work for classes. Either way, it is still beneficial to have a day off with nothing else to do besides that. 
Wellness Days should occur at least once a month, as this would benefit students mentally and academically. Students' academic performances would increase from the lower stress levels and having a day dedicated to work, as well. They are an effective way to give everyone a short break to deal with their mental health. 
View Comments (1)
About the Contributors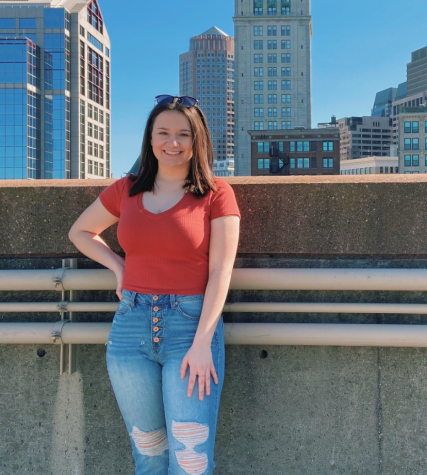 Samantha Bailey, Staff Writer | she/her
Samantha is a senior from Bolton, Conn., majoring in public relations with a minor in political science. Aside from The Journal, she is also a member in the university's Women's Advocacy Club and Rammython organization. In her spare time, she enjoys exploring the city to find a new coffee shop or listening to music. In the future, Samantha plans on traveling and finding a career in a government public affairs office. 
Follow Samantha on Twitter
@samhbailey
.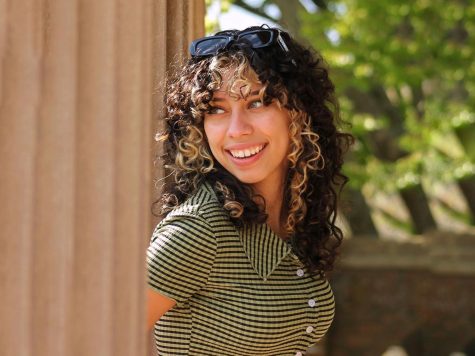 Julia Fusco, Graphics Editor | she/her
Julia is a senior from South Hamilton, Mass. majoring in media & film at Suffolk University. Julia is part of four student organizations and counting and is on the E-Board for three of them. When she isn't working at the Suffolk gym or in class, you can often find her taking time to engage in her hobbies, which includes photoshoots with her friends, graphic designing, dancing and grabbing some boba to go!