Opinion: Mask mandates lifted too soon means relief for some, fear for others
It is no surprise that protective face masks have been despised by the general public throughout the entire pandemic. However, they have been a necessary tool in stopping the spread of COVID-19. Masking is not over yet and individuals should continue to wear their masks in public places or where it is required in accordance with the Center for Disease Control and Prevention guidelines.
That being said, there might soon be a day when masks disappear from every face and society returns back to normal: the dream of the post-pandemic life. When this day comes, I am not sure if I will feel relieved or fearful. 
Health experts have warned that lifting face mask mandates could result in another wave of cases and a potential lockdown. However, governors of several states are still going ahead with the idea. I do not believe that it is time because these decisions could be risky. 
According to NBC news, certain states have already cut back on mask restrictions, such as Texas, Alabama, Mississippi and Arizona. Is this smart? We don't know, but it's happening. 
Arizona has issued an executive order that abolished mask requirements in restaurants, gyms, theaters and other public places. With the vaccine rolling out, more and more Americans have been pushing for the disappearance of these mandates. Mississippi governor, Tate Reeves, took to Twitter to announce the end to the mask mandate, stating "It is Time!" 
There are some workers, such as Leo Carney from Mississippi, who are fearing for their safety as the mandates begin to lift. With businesses now allowed to operate at full capacity, employees are at greater risk of catching the virus and spreading it to customers. 
Personally, I do not enjoy wearing a mask. However, it has become second nature for me at this point. Living in Suffolk University housing, I have become accustomed to putting on my mask whenever I leave my room. Many other students have found the same thing.
"I would have to say that I would probably still wear a mask in public for a while. COVID has opened my eyes to how easily things can be spread between people," said Suffolk student Jordan Perry in response to how she would feel after she no longer was required to wear a mask.
Although it is too soon for the mask mandate to be abolished, I think we can all agree that when it is safe, it will come with an intense wave of happiness. What it could also bring, however, is anxiety. We have been in a pandemic for over a year and getting comfortable with being around other people without masks could take some time.
I believe that it will be strange but I will enjoy not having to check if I have a mask every time I leave the house. I have seen conversations on social media about the way that people make weird faces under their masks and once they don't wear them anymore, they will have to train themselves to stop making those faces. I agree with this. I have found myself doing ridiculous faces or even just breathing out of my mouth when prior to masking, I would never do this.
Masking has become a new normal and it will take some getting used to after they disappear.
Leave a Comment
About the Contributors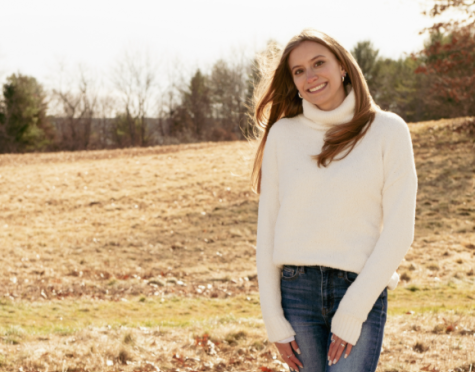 Bryce Reagan, Staff Writer | she/her
Bryce is a senior from York, Maine majoring in broadcast journalism. She loves to read and write, listen to music, explore the city, and hang out with friends. She also loves finding new and exciting things to do around Boston and back in her hometown. After graduation, she plans to try and travel as much as she can and hopefully be working in a newsroom.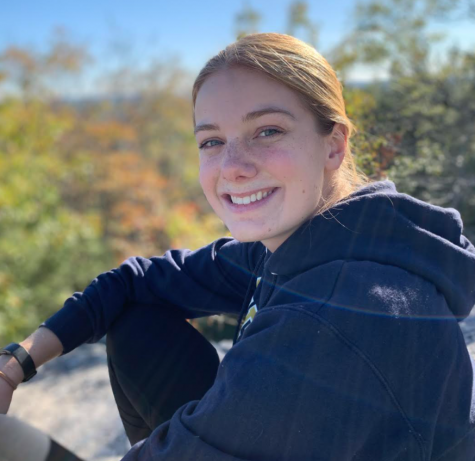 Alida Benoit, Asst. Arts & Culture Editor | she/her
Alida is a sophomore Graphic Design major from Brunswick, Maine. Her passions include reading, writing, listening to music, and playing with her dog, Sirius Black. After graduation, she hopes to work for a publishing company and travel the world.

Follow Alida on Twitter @AlidaBenoit