New student podcast sparks meaningful discussions on campus
Xin Yi Yap, senior global business with big data and business analytics major, started the "What's Going On?!" podcast in the fall of 2020. 
As a diversity peer education scholar at Suffolk University's Center for Student Diversity and Inclusion (CSDI) and a Student Government Association senator-at-large for international students, Yap has dedicated her time to educating the campus community. She has held informational workshops and training sessions focusing on diversity, equity and inclusion (DEI). 
Once COVID-19 safety regulations forbid in-person gatherings and caused a ripple of Zoom fatigue throughout Suffolk, Yap realized the need to find a different way to engage with the community on issues that impact them and continue conversations within the community. 
Without any prior experience in podcasting, Yap started "What's Going On?!" to spark meaningful discussions and contribute awareness consistently through sharing different perspectives on current human rights movements.
"It's really to inspire people to start having difficult conversations and uncomfortable conversations. I think it can be really difficult, especially during this time over zoom," said Yap. 
Each episode features a talk with a selected guest on different social justice topics relating to current affairs. Previous episodes focus on topics such as Indigenous Peoples' Day, Halloween cultural appropriation and Transgender Day of Remembrance. 
During the conversations led by Yap, different guests shared their personal experiences on how they have been affected by specific inequalities as a way to connect with listeners and provide an inside look into unique viewpoints.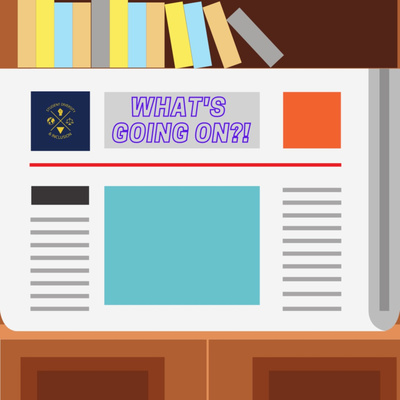 "One thing I make sure to do in my podcast is to invite people who are doing the work but are not popular in a sense… I'm not going to aim for people who are often in the news," said Yap. "I want to send a message that advocacy is not just for some people. It is for everyone. We can incorporate it into our daily lives and there's a lot of different ways of activism." 
Yap has intentionally referred back to previous episode topics and other current issues during her recordings and related them to her discussion. She seizes each conversation as an opportunity to display how all DEI topics coincide with one another.
"I think social justice issues can seem like different issues. Race is one issue, LGBTQ+ is one issue, medical inequalities, which we see now a lot because of COVID, are a separate issue. But these are not separate issues," said Yap. "They are issues that interweave together and I feel like my podcast series will help bring those issues together."
Human rights are nonpartisan. Yap has not targeted her podcast series toward an audience in a specific political party or demographic. Instead, it was created as a way to encourage listeners to reflect upon themselves and hear about different movements and issues. 
"I think it gives them a very non-invasive way to learn more without putting themselves out there for criticism," said Yap. "Oftentimes, it's me asking questions and having this conversation with someone. And I think there is something about conversation that allows people to reflect on their own roles better than a lecture." 
After graduating from Suffolk at the end of the Spring 2021 semester, Yap hopes to continue her series and possibly hand off the role of host to an underclassman within CSDI. Her ultimate goal is to ensure continuous encouragement for community members to reflect on the mistakes they make on their journey of advocacy and learn from them.
"Life is not black and white. Social justice is not whether you are racist or not – whether you are oppressive or not," said Yap. "We all are complicit in this system in a certain way and it's all about undoing what we have been brought up to believe and then relearning a more equitable way to treat others and be in this society."
Listen to the "What's Goin On?!" podcast here.
Watch the episodes here. 
"This is for anyone who is interested in learning more about social justice and their roles in this big picture," said Yap.
Leave a Comment
About the Contributor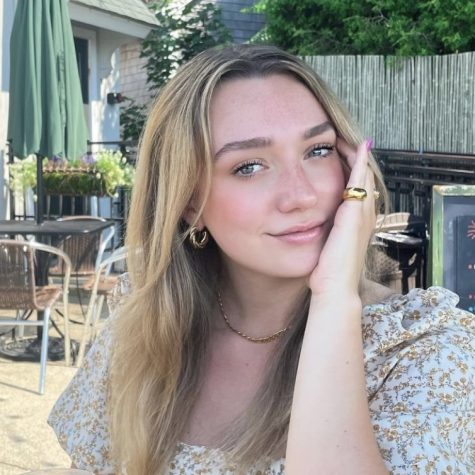 Julia Ahaesy, Opinion Editor, Social Media Manager | she/her
Julia is a senior studying public relations at Suffolk University. Along with her roles of co-opinion editor and co-social media editor at The Suffolk Journal, she writes weekly for her column,
Student and the City
.
On the few occasions she is not writing, you can find her buried in the latest issue of Vogue, wandering the city, or drinking too much coffee. Native to Massachusetts, she will be joining the Massachusetts Air National Guard after graduation. She is currently studying abroad in London, England. Julia hopes to continue traveling as she explores the arts and culture industries in her future.
Follow Julia on Twitter
@juliaahaesy
Email her at
[email protected]