Senator election packet deadline moved back, Mar. 4 meeting postponed
At the  Student Government Association's general meeting on Feb. 11, Vice President Lukas Phipps requested that the deadline for senate nomination packets be moved to 9 a.m. on Feb. 16. The motion passed, giving senators more time to turn in their packets. The original deadline was 5 p.m. on Feb. 11.
Class of 2023 Senator Tara Maltese accepted a nomination for SGA secretary. Maltese is currently running unopposed, as current secretary Youseff Hassan is not seeking re-election.
President Karine Kanj announced that there would not be a meeting on Mar. 4 to give SGA senators a mental health break. This will replace the meeting after spring elections, when students are usually on spring break.
"We wanted to make sure [senators] were still getting that mental health break, and  a moment to step back and detach…" Kanj said. "We don't want anybody to burn out throughout the semester."
It was suggested to senators that they use that time to go to Thursday meetings for clubs that they have never been to before because of the overlap in schedules. Senators are encouraged to ask constituents at these meetings what they want to see from SGA in the future.
Class of 2021 International Students Senator-at-Large Xin Yi Yap spoke during open forum about Lunar New Year on Feb. 12 and the increase in hate crimes against Asian Americans during the pandemic. Yap also encouraged students to support local Asian restaurants.
"They are really in need of the support right now, especially with all of the misinformation going on for the last year," said Yap.
The Executive Board candidate forum will be held in lieu of the Feb. 18 meeting. The Zoom ID is 686 146 7369.
The current list of Executive Board candidates is as follows:
Presidential nominees:
Class of 2022 Senator Marissa Michaela Kearney
SGA Treasurer and member of the Class of 2023 Angela El Jazzar
Class of 2022 member, House and Facilities Committee Chair and Residence Life Senator-at-Large Logan Casey
Vice Presidential candidates:
Class of 2022 Senator and Student Judicial Review Board (SJRB) Justice Stephen Rykola
Nominee for Treasurer:
Class of 2023 Senator and Finance Committee Member Evan Weston
Candidate for Secretary:
Class of 2023 Senator Tara Maltese
About the Writer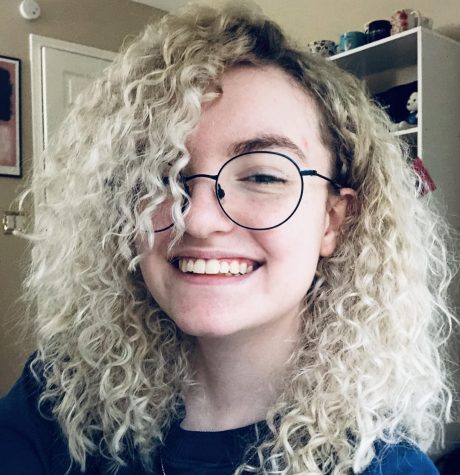 Hailey Campbell, Staff Writer | she/they
Hailey is a sophomore from Houston, Texas, and is a political science major. She enjoys spending her free time collecting coffee mugs, catching flights and wandering museums. She has moved around the country a ton and will happily talk your ear off about it. After graduation, she wants to be a lawyer in a big city.
Follow Hailey on Twitter
@haiIeycampbell