Mayor Walsh to join Biden's cabinet; new police commissioner on leave after allegations of domestic violence
Boston has seen several major changes, including a police commissioner controversy, since Joe Biden was inaugurated last month. 
Boston Mayor Marty Walsh's Senate confirmation hearing took place Feb. 4 following his nomination by President Biden to become the U.S. Secretary of Labor. 
Walsh, mayor of Boston since 2014, faced little pushback during his hearing. He will likely be confirmed once the hearing committee votes to send his nomination to the Senate on Feb. 11, according to The Boston Globe. Walsh would be the first labor secretary with union membership since 1977, as pointed out by LaborPress. If confirmed, there is potential for a special election to determine who will serve as mayor once Walsh steps down from his position.
However, due to concerns of COVID-19 potentially being spread during in-person elections, the Boston City Council voted to bypass this special election on Feb. 3 as reported by WCVB. This vote is subject to approval by both the Massachusetts legislature and the governor, and has been approved by Walsh. Nik DeCosta-Klipa, a staff writer for Boston.com, tweeted on Jan. 7 a potential timeline of mayoral elections should there be a special election in the spring.
If the special election is bypassed, Boston City Council President Kim Janey would serve as acting mayor until the Nov. 2 election. There is the potential for Janey to run in the municipal election against current front-runners and fellow council members Michelle Wu and Andrea Campbell. 
In what will be likely one of his last acts as mayor, Walsh selected Dennis White to serve as the 43rd Boston Police commissioner following former Commissioner William Gross' sudden retirement on Jan. 29. 
White served in the Boston Police Department for 32 years prior to his role as commissioner. He served as Gross's chief of staff and is the second Black man to hold the title of Boston Police Commissioner, the first being Gross. 
White was quickly sworn in on Feb. 1 and promised to "make sure [Boston Police] are very transparent so the public has confidence in us." On Feb. 3, The Boston Globe reported on domestic violence allegations against White, as well as a restraining order issued by a judge in 1999. The order commanded White to stay away from his wife and children and surrender his service weapon issued by the Boston police department.
Walsh, who said he was unaware of these allegations prior to White's swearing in, placed him on administrative leave the evening of Feb. 3 after the Globe report was published, and then appointed Superintendent-in-Chief Gregory Long to serve as acting commissioner. Walsh announced that Boston hired an outside lawyer, Tasmin Kaplan, to investigate the allegations against White impartially, according to The New York Times.
Follow Leo on Twitter! @leowoods108
Leave a Comment
About the Contributor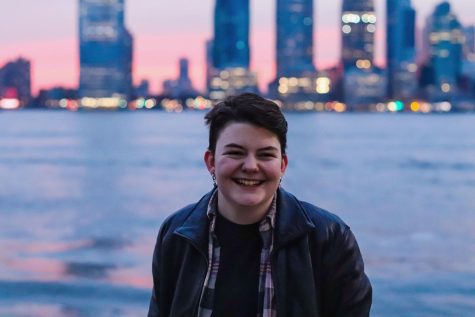 Leo Woods, Photo Editor | he/him
Leo is a sophomore political science major with a minor in philosophy from Clinton, Conn. When he isn't writing for The Journal, you can find him walking around Boston with his camera taking pictures of the city. He is passionate about politics, Mexican food, and Dungeons and Dragons. In the future, he plans on attending law school and permanently moving to Boston.
Follow Leo on Twitter @leowoods108