Suffolk launches Telehealth app to offer support for remote students outside Mass.
Suffolk students living outside of Massachusetts are now able to receive free mental and physical health support through the telehealth app, My Student Support Program (MySSP).
The program is offered through Suffolk's Counseling, Health and Wellness center (CHW), and began in January.
Remote students can receive 24/7 access to counselors via phone call or chat options provided through the app. Multiple languages are offered by clinicians who have been trained to  take the cultures and religions of students into account while counseling them, said Nicholas Scull, Counseling, Health and Wellness's director.
The app is free to download, with no additional cost to students for the services.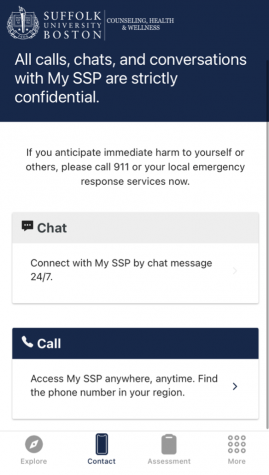 Hired in October, Scull said he wanted to prioritize finding a way to get resources to all Suffolk students.
"Everybody saw that we needed to be able to expand our services and make sure that everyone was included," Scull said. Before this partnership, only students in Massachusetts were able to access Suffolk's own telehealth services.
"[The CHW team] was able to onboard this really quickly — we moved very fast and got this up and running," he said.
The CHW team looked at different telehealth services and decided on Morneau Shepell, the company that heads MySSP, because it is geared toward diversity.
"They have clinicians in every U.S. state and in 150 countries around the world," Scull said. "Obviously, Suffolk has such a diverse and international student body."
MySSP helps students with mental health struggles and relationship concerns, as well as school-related problems such as stress and adjustment periods. The in-app resources also provide help with fitness plans and sleep schedules.
Scull said another reason the center chose MySSP was for its texting feature.
"Most of the initial contact is through text. [Morneau Shepell] finds that almost 60% of the first contact is through the text service," he said.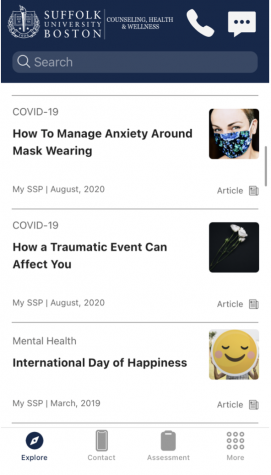 Everything on the app is anonymous and confidential, including self-assessments for potential health problems such as depression, anxiety, and drug and alcohol use. These assessments can be taken as many times as a user wants or needs.
There is also a digital library of articles on the app that cover topics such as "Connecting with Classmates Online" and "How a Traumatic Event Can Affect You" to help answer students' questions.
Scull said that if the service is used enough by students during this time, it could still be available for use once remote learning ends.
"We're going to track utilization on how much students are using it, and then ask for some feedback and see how students like it," he said. "If it's really useful and students really like it and there is a way that we could expand it, we are certainly open to any ideas."
For now, the MySSP app is only available for Suffolk students who are learning remotely outside of Massachusetts and outside of the US.
Follow Hailey on Twitter @haileycampbell
Leave a Comment
About the Contributor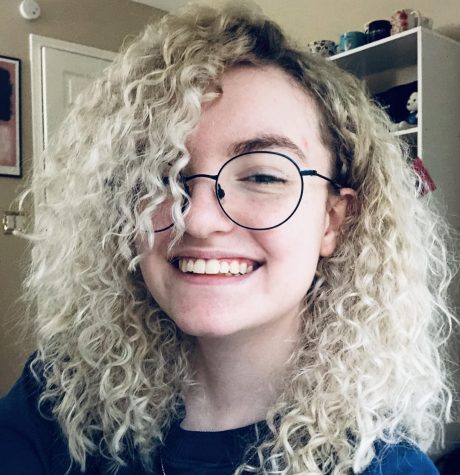 Hailey Campbell, Staff Writer | she/they
Hailey is a sophomore from Houston, Texas, and is a political science major. She enjoys spending her free time collecting coffee mugs, catching flights and wandering museums. She has moved around the country a ton and will happily talk your ear off about it. After graduation, she wants to be a lawyer in a big city.
Follow Hailey on Twitter
@haiIeycampbell