SGA discusses budget for spring semester
At the last Student Government Association meeting held on Dec. 3, the conversation both before and during the open forum was centered around the association's fall 2020 semester budget. 
Before the Thanksgiving break, SGA used $1,200 from their budget to stock up the Suffolk CARES Pantry on campus. The CARES pantry provides free food and toiletries for Suffolk students that need these supplies. 
SGA President Karine Kanj  said she is "hoping to do another one for winter break" to insure that students with food insecurities have access to the CARES pantry.
Suffolk University students received their spring semester tuition bills last week. SGA Treasurer Angela El-Jazzar spoke about the $93 activity fee that is charged to each Suffolk student. El-Jazzar said there is no decision about whether or not the university will reduce the fee at the moment, but that "doesn't mean it can't be reversed."
Senator-at- Large Xin Yi Yap brought up concerns of charging a full activity fee during a pandemic. 
"The best kind of funding, in my opinion, is to let students keep their money," she said. 
Vice President Lukas Phipps stated that the spring semester SGA elections are expected to run in a virtual environment, similar to how the fall semester elections were handled. Weekly SGA meetings are also going to continue to be held over Zoom for the spring semester.
Follow Hailey on Twitter! @haileycampbell
About the Writer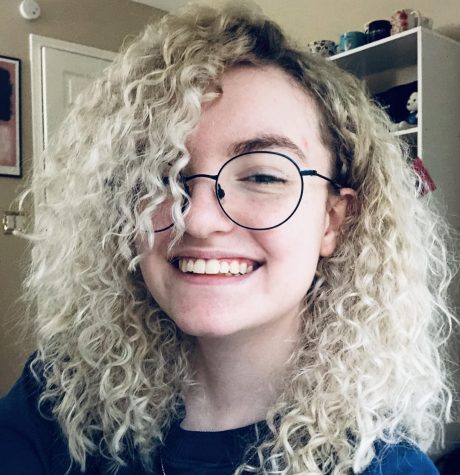 Hailey Campbell, Staff Writer | she/they
Hailey is a sophomore from Houston, Texas, and is a political science major. She enjoys spending her free time collecting coffee mugs, catching flights and wandering museums. She has moved around the country a ton and will happily talk your ear off about it. After graduation, she wants to be a lawyer in a big city.
Follow Hailey on Twitter
@haiIeycampbell