Opinion: It is important students see their families this Thanksgiving
It is important that students are allowed to go home to their families for Thanksgiving break. 
Many students are living alone due to COVID-19 restrictions— whether they are first year students on campus away from their families for the first time or returning students living in hotels or apartments. 
The mental health of students this year has been negatively affected as a result of this separation during the pandemic. According to Psychiatric Times, symptoms of mental illness appear to be rising in college age adults this year. Students need to take a break away from the stressful school environment and enjoy time with their families. 
Seeing as residential Suffolk University students are tested one to two times a week, they are usually aware if they are carrying the virus and, in turn, can be more confident that they are not contagious. The university is also allowing any off-campus students one-time testing before returning home for Thanksgiving break.
That being said, students should not forget to be vigilant with social distancing rules. 
Many students will have to travel on public transportation to get home that could expose them to the virus. Wearing the proper mask, wiping down seats and keeping the mask on for the entire trip will limit this risk. Also, students should take the appropriate time to get tested and/or quarantine prior to seeing family members outside of their immediate household. 
It is important for students to see their families in a safe and responsible way. Thanksgiving celebrations will need to be modified this year. Smaller gatherings in outdoor areas are the best option. 
Instead of a traditional dinner, a walk around the neighborhood while masked could be a great alternative that would keep family members safe and allow for the connection that people need. Limited guest numbers, instead of the entire family coming at once, will also help limit the risk of contamination. 
Given the cold weather, an outdoor heater or even a drive-in family gathering are tools families can use for outdoor meals. Ice skating or sledding could also be a fun activity that would keep families together while socially distancing. 
Students should be aware of their relatives who may be at higher risk. Many older relatives are home alone, potentially not working or not doing activities that were canceled because of the pandemic. It would be more damaging to them to be isolated on the holiday than it would to safely see their family. For many, this is one of the few times they see each other out of the year and they hold out for this day to get to see their loved ones and stay connected. 
Families should not stay separated if they can help it. For the sake of everyone's mental health, we need human interaction and connection with our family. 
The pandemic should not take away from the comfort that comes with seeing family. This is a time when everyone needs to feel loved and supported. It will look different this year but it is an opportunity to create new traditions and be thankful for the opportunity to spend time together.
Follow Alida on Twitter @AlidaBenoit.
Leave a Comment
About the Writer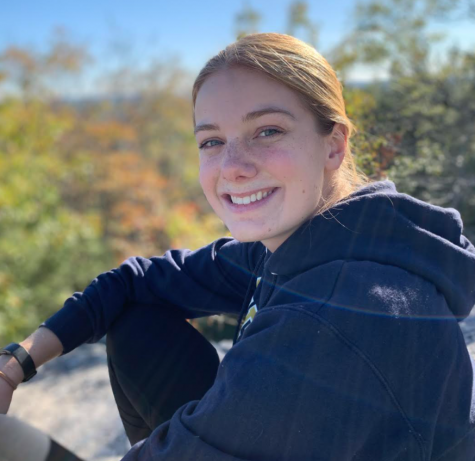 Alida Benoit, Asst. Arts & Culture Editor | she/her
Alida is a sophomore Graphic Design major from Brunswick, Maine. Her passions include reading, writing, listening to music, and playing with her dog, Sirius Black. After graduation, she hopes to work for a publishing company and travel the world.

Follow Alida on Twitter @AlidaBenoit