Suffolk Votes encourages voter participation in critical election year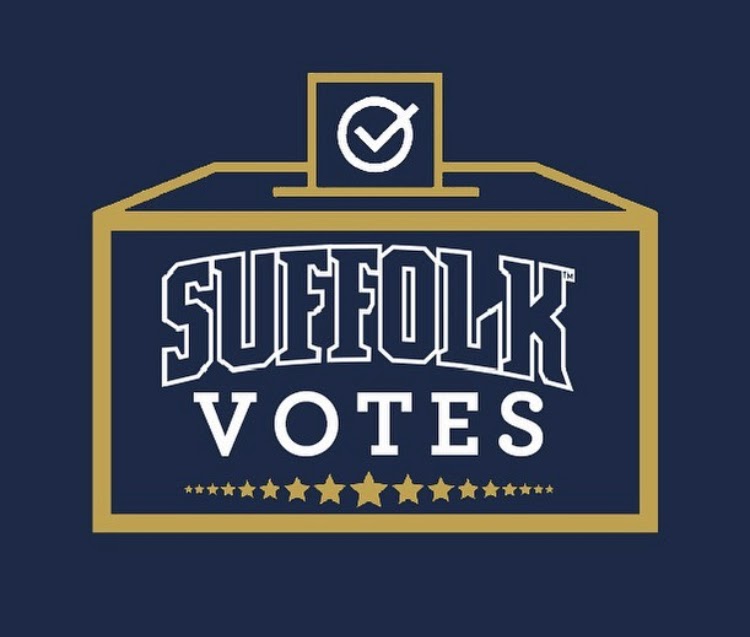 For many Suffolk University students, the upcoming Nov. 3 presidential election will be the first major election they will participate in.
2020 is a critical election year, as voters could re-elect President Donald Trump for a second term or potentially end his political career as a single-term president, of which there have only been nine since the founding of the U.S.
The Pew Research Center reported that young Americans ages 18-25 have recently become the largest voting demographic in the U.S., which gives them significant power over election results.
Many of these eligible voters are in college or may be living on their own for the first time, which can present some challenges when it comes to registering to vote and voting in an election. It has become even more challenging during the COVID-19 pandemic, as going to in-person voting and voting registration sites could put them at risk for contracting or spreading COVID-19.
In order to clarify the process for first-time voters, the Center for Community Engagement developed the Suffolk Votes organization, which provides voting information to Suffolk students as well as opportunities to become a poll worker for the election in a nonpartisan way. Those who work as Suffolk Votes ambassadors assist students in registering to vote and creating a plan for how to vote in the upcoming election.
Suffolk Votes educates students about the voting process during in-class "rap sessions." Representatives from Suffolk Votes come into classes (both in-person and on Zoom) and walk students through the voter registration process and discuss the power that their vote has in the election.
Syeeda Rahman, a freshman political science major at Suffolk, is an ambassador for Suffolk Votes.
"It has been a pleasure to see the results of the work I do immediately [when helping fellow students register to vote]," Rahman said.
Suffolk Votes organized virtual and in-person watch parties for the two presidential debates and vice presidential debate in the last month. Students could discuss their perspectives while seeing the candidates explain their policy beliefs in real time.
Due to the structure of the American electoral system, there are many young people who believe their vote will not affect the election in a meaningful way, especially if they live in a majority Republican or Democrat state.
"I've found that young people are under the impression that their vote doesn't matter and that their voice won't be heard over the yelling of 'adult' politics," Suffolk Votes Ambassador Angie Boynton said.
The New York Times examined theories by political scientists that proved alongside minimal faith in the power of their vote, issues like alternative participation and habit formation are significant reasons for why young people do not participate in elections. Another large factor is the concept of opportunity cost, the idea that because young people are more likely to have inflexible work schedules and a smaller monetary safety net that would allow them to take a day off from work to vote in a traditional election, they will not vote at all, according to the Times article. They are also less accustomed to voting as a habit, as they have not been given the opportunity to vote as much as older generations have been.
Young people have such low voter turnout ratings compared to older generations because of the increase in popularity of alternative forms of political participation, like mass protests and using social media platforms to engage in political discussions and movements, according to the Times. The United States Census Bureau found that in the 2016 election, less than 50% of 18-29-year-olds voted compared to over 70% of those 65 and up.
"Our future and the stability of our democratic process, economy, job market, education systems and so forth, lies in the hands of our generation of students and community leaders," said Boynton.
As the election draws closer, voter registration deadlines may prevent eligible voters from casting their votes. Massachusetts' voter registration deadline was Oct. 24, but many other states such as Connecticut and Rhode Island offer same-day voter registration either in-person or online.
For more information on how to register to vote or this year's election, visit the Suffolk Votes Instagram page @suffolkvotes or Suffolk website under "Student Involvement."
Follow Leo on Twitter @leowoods108
About the Writer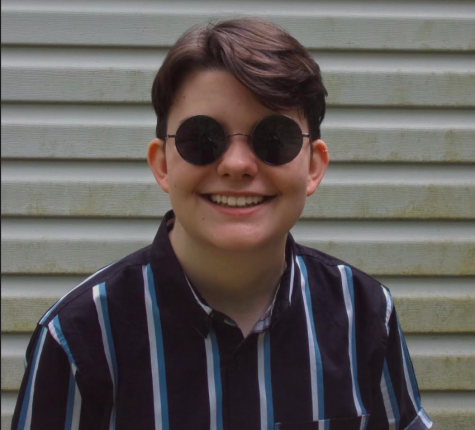 Leo Woods, Staff Writer | he/him
Leo is a freshman political science major with a minor in philosophy from Clinton, CT. When he isn't writing for The Journal, you can find him walking around Boston with his camera taking pictures of the city. He is passionate about politics, Mexican food and Dungeons and Dragons. In the future, he plans on attending law school and permanently moving to Boston.
Follow Leo on Twitter @leowoods108