Suffolk reflects during LGBTQ+ History Month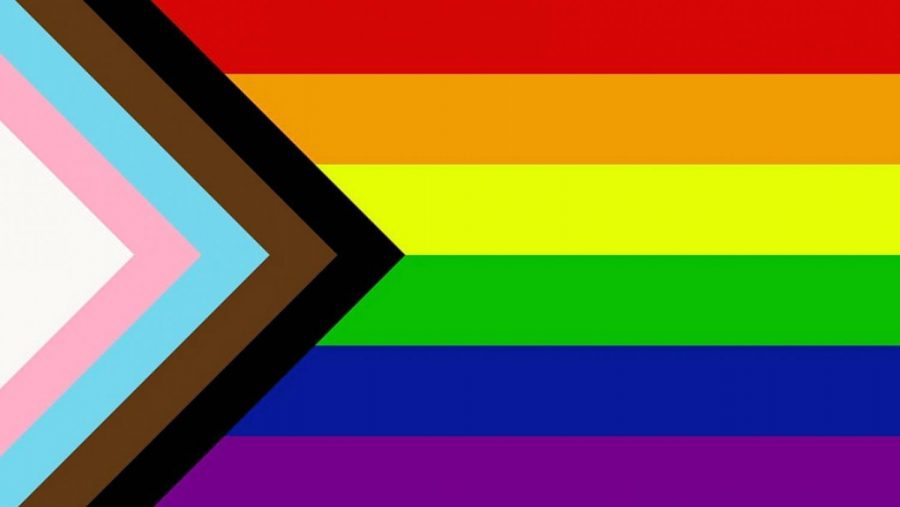 October is a month that is full of important dates when it comes to the history of the LGBTQ+ community. While Pride month is celebrated in June to recognize the Stonewall Riots of 1969, and those that lost their lives to the HIV/AIDS epidemic, October is LGBTQ+ History Month.
According to the Library of Congress, LGBTQ+ History Month, then known as Lesbian and Gay History Month, was first designated by an organization of teachers in 1994. A year later, a resolution was passed by the National Education Association that made LGBTQ+ History Month an official commemorative month.
According to GLAAD, an organization that advocates for the LGBTQ+ community, October was chosen because National Coming Out Day was already celebrated in October. National Coming Out Day is celebrated on Oct. 11, and was established in 1988.
The history of the LGBTQ+ community is one full of struggle and fighting for rights. The Stonewall Riots started because of a police raid at the Stonewall Inn in New York City. These raids were common in the 1960s for gay clubs, because liquor licenses "penalized and shut down" bars and clubs that "served alcohol to known or suspected LGBT individuals."
The movement of LGBTQ+ rights after Stonewall was lead by transgender women of color. Marsha P. Johnson was a leader during the Stonewall Riots, and was one of the founders of the Gay Activists Alliance. Another founding member of the Gay Activists Alliance was Sylvia Rivera, a queer person of color who advocated for homeless transgender youth and transgender people of color.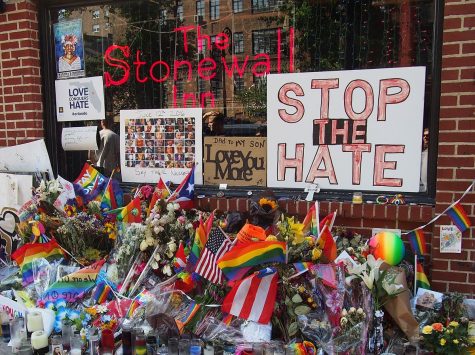 Today, transgender people of color have a life expectancy of about 36 years old, and make on average $10,000 annually but are also more likely to "report being unemployed." According to the American Civil Liberties Union (ACLU), 52 anti-trans bills were introduced between 2019 and 2020, most of which proposed restricting healthcare access to transgender people.
"We continue the fight for our right to exist in the same spaces as our cishet counterparts and we do so with the knowledge that we are standing upon the shoulders of giants," Suffolk's Queer Student Union (QSU) President Sabrina Liu said. "Our history defines us, empowers us, and grows with every ceiling we shatter."
The first National March on Washington for Lesbian and Gay Rights was held on Oct. 14, 1979. According to the National LGBT Chamber of Commerce (NGLCC), there were an estimated 200,000 people in attendance.
Spirit Day, named after the "spirit" stripe on the pride flag, is celebrated on the third Thursday in October. It began in 2010 when a gay student at Rutgers University, named Tyler Clementi, who committed suicide after facing horrible cyber bullying and ridicule from his classmates. Brittany McMillan, a teen in Canada,  created a Facebook post in 2010 asking her friends to wear purple for Clementi. The post ended up going viral.
According to the 2019 National School Climate Survey, "59.1% of LGBTQ students felt unsafe at school because of their sexual orientation, 42.5% because of their gender expression" because of their gender identity.
Ten  years after Clementi's death, Spirit Day is a day to stand against bullying of members of the LGBTQ+ community.
Solidarity Week, also known as Ally Week, was first held by the Gay, Lesbian and Straight Education Network (GLSEN) in 2005. It is a week to recognize the allies of the LGBTQ+ community who stand to make sure that members of the LGBTQ+ community feel safe in schools.
LGBTQ+ History Month touches upon  many historical events, such as.  Matthew Shepard's tragic death on Oct. 12, 1998. Shephard was a 21-year-old student in Wyoming, who was brutally attacked because of his sexual orientation, according to the foundation organized in his name.
Throughout the history of the LGBTQ+ community in the United States, there have been strides made in making this country a more inclusive place. Don't Ask Don't Tell, a policy that let LGBTQ+ members join the military as long as they kept their identities a secret, was repealed in 2011. This was followed by the 2016 lifting of the ban on transgender people being able to serve openly.
In 2015, the Supreme Court case Obergefell v. Hodges allowed the legalization of gay marriage in all 50 states. Today, 30 countries around the world have legalized gay marriage. In 2020, the Supreme Court case Bostock v. Clayton County made the decision that LGBTQ+ individuals could not be discriminated against in their workplaces based on their sexual orientation or gender identity.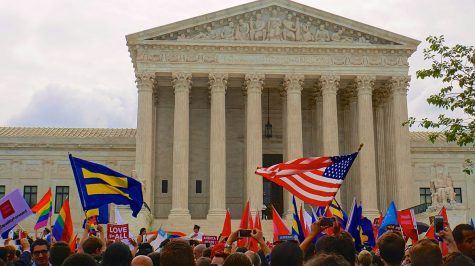 LGBTQ+ History Month is celebrated around the world in order to create an environment of safety and security for members of this community, while promoting openness and recognizing all of the different identities of others.
Here at Suffolk University, QSU had a remote dinner party to celebrate LGBTQ+ History Month and bring students together no matter where they are.  Liu said that QSU and its members "are hoping to come together in a time of isolation to celebrate the community's rich and vibrant history."
QSU Secretary Carter Shaw echoed this sentiment.
"(I'm) happy to be a part of the club that helps facilitate a welcoming environment for LGBT+ people. Quarantine won't stop us from meeting and providing a safe place for young people and discuss important issues during these troubling times," Shaw said.
Follow Hailey on Twitter @haiIeycampbell
About the Contributor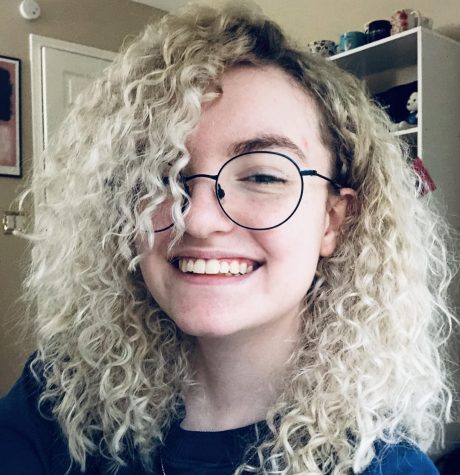 Hailey Campbell, Staff Writer | she/they
Hailey is a freshman from Houston, Texas, and is a political science major. She enjoys spending her free time collecting coffee mugs, catching flights and wandering museums. She has moved around the country a ton and will happily talk your ear off about it. After graduation, she wants to be a lawyer in a big city.
Follow Hailey on Twitter
@haiIeycampbell