Club Profile: ASCEND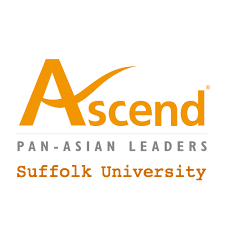 This was written by members of ASCEND. If you want to feature a Suffolk student organization, email [email protected]
About ASCEND:
The purpose of the ASCEND Suffolk University's Undergraduate Student Chapter is to promote the development of and to foster leadership skills in Pan-Asian and all interested students.
Why Join Us?
Our club is focused on working for students and with school staff by providing professional resources. This semester we invited two guest speakers, one is an EY FSO Assurance manager, he presented us what it's like working at EY and the transition from school to work. Our second guest speaker whom we will have for next week is Cloris Wang. Cloris graduated from MIT graduate school and currently works as a staff engineer at DiSorbo Consulting, LLC. She will present us the tips and suggestions for applying for top schools.
We have two more collaboration events down the road with Career Development Center about resume and cover letter building and mock interview practice. Beside holding virtual events, we have our social media (Instagram: @ascendsuffolk) and will post our upcoming events, career tips, business news, and local news regularly. We want to help students sharpen their professional skills and guide them towards a successful career.
Contact Us!
Email address: [email protected]
Instagram: ascendsuffolk.