Sox commentary: team parts with Dombrowski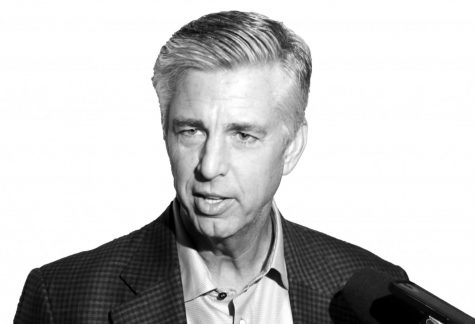 As the Fenway faithful greeted their beloved David Ortiz on the field on Sept. 9, the roar of the crowd did little to overcome the looming news that had broken earlier. Less than a year after leading the franchise to their 9th World series title, Jen McCaffrey of the Athletic tweeted "Red Sox have parted ways with Dave Dombrowski," the team's former President of Baseball Operations.
This story broke near the end of an incredibly disappointing season for the defending World Champions. After winning a franchise record 108 games last season, the Red Sox were then poised to miss the playoffs while holding third place in the American League East. Since then, the Sox have been eliminated from postseason contention, and will be watching the Yankees play October baseball from their couches.
The baseball community was shocked by the news, and for good reason. Dombrowski is credited with one of the greatest rebuilds in franchise history. Dombrowski was appointed President of Baseball Operations in September 2015, in the midst of a 78-84 (.48 winning percentage) season. Dombrowski completely turned the organization around, and the team proceeded to win three division titles in a row.
Dombrowski's freeagent highlight signings included Mitch Moreland, David Price and Rick Porcello. Porcello would go on to win the Cy Young award in his first season as a Red Sox player. Dombrowski also traded for the ace Chris Sale in December of 2016. Beyond players, Dombrowski also hired Alex Cora as the new manager before the 2018 season, who went on to become the fourth first-year manager to win a championship, and the first Puerto Rican manager ever to accomplish the feat. These signings along with the explosion of drafted talent like Mookie Betts, Andrew Benintendi and Jackie Bradley Jr, helped the team to its historic 2018 season.
The 2018-19 offseason provided Dombrowski's greatest challenge yet- maintaining an incredible roster. While the Red Sox faced practically no offensive players in free agency, Dombrowski failed to keep the heart of the bullpen in Boston. He lost Joe Kelly to the Dodgers and Craig Kimbrel to the Cubs. This is what made the 2019 season so incredibly frustrating for Red Sox fans. While their offense continued to put up league leading numbers, the once outstanding starting pitching was disappointing. Rick Porcello struggled with an ERA of 5.52, and an injury-plagued Chris Sale held a career high 4.40 according to Fox Sports.
And the bullpen that was once held together by Kimbrel and Kelly was absolutely horrendous, with a group ERA of 4.40 according to FanGraphs.com. No lead was safe with this bullpen. The offense could put up 10 runs, and a viewer would still be nervous when the reliever came in. Through the first 49 games of 2019, the bullpen already had eight blown saves according to CBS Boston.
Dombrowski's inability to fill the bullpen is a big reason why the 2019 team was so frustrating. But was letting Dombrowski go the right call? He turned the franchise around and won a world championship, but when one season goes wrong he gets the boot? The absence of Dombrowski leaves the team without a president of baseball operations going into perhaps the most critical offseason of the century.
Mookie Betts will become a free agent, a year after his AL MVP season. Betts will be looking to get paid as did top free agents like Bryce Harper and Manny Machado in 2018. These two both signed contracts worth over $300 million. Betts might even be eyeing even more money. Mike Trout, who is arguably the face of baseball, signed a contract extension worth $430 million according to CBS News. Mookie, who is arguably second in the race for the face of baseball, is definitely going to be looking for some money in that range. And the Red Sox simply can't afford to pay him and others at the same time.
One other big name that arises this offseason is JD Martinez. JD has an opt out option in his contract for this offseason, and it is looking like he will exercise that option. Pete Abraham of the Boston Globe asked Martinez about the idea of moving around from team to team every few years, and Martinez responded "I don't mind moving around. I kind of like it." This response was not the ideal one for Red Sox fans. Since Dombrowski signed Martinez in 2018, it will be more difficult for somebody else to negotiate with him.
Dombrowski will also miss the opportunity to bring back perhaps the most beloved Red Sox player, Brock Holt.
Holt has become a fan favorite for his work with the Jimmy Fund and his hilarious dugout antics, which include post-homerun hugs with JD Martinez. Because he isn't as much of a run producer as Martinez or Betts, a new president of baseball operations may overlook his vital role, while Dombrowski was certainly aware of his fan-favorite status.
When we look back at Dombrowski's career, we unfortunately will always remember 2019 over 2018. He brought us back to glory, and when we started going downhill, we gave him the boot. It is up to each fan to decide if it was the right idea or not. As someone who was here to organize perhaps the greatest team ever assembled, it will be difficult for someone else to hold together what he built.
Leave a Comment
About the Contributor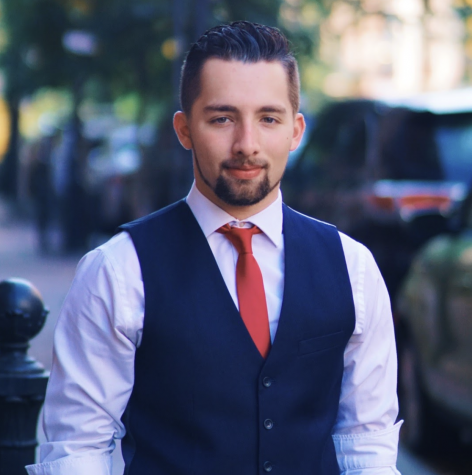 JD Conte, Sports Editor | he/him
JD is a senior from Wallingford, Conn. double majoring in political science and broadcast journalism. Aside from writing for the journal, JD can often be found in Studio 73 working on his broadcast skills. Off-campus JD can be found watching all the Boston and UCONN sports teams. He enjoys spending time with his family and friends in various spots around the city, especially in East Boston and the North End. After graduation JD hopes to work in a newsroom full-time or pursue a career in the sports industry.
Follow JD on Twitter
@jdconte617
Email him at
[email protected]