Preserved bodies displayed in latest exhibit
Gunther von Hagens' "Body Worlds & The Cycle of Life," a temporary exhibit featuring preserved human body parts, is currently taking residence in the Nichols Gallery at the Museum of Science until January. Wowing visitors of all ages, this spectacle of bodies, portraying both life and death is both eye-opening and educational. This "Body Worlds" exhibition focuses on aging, longevity and development.
The traveling "Body Worlds" exhibitions have attracted more than 44 million visitors since 1995, flocking to cities around the world to awe at real human specimens, organs and body slices. This new installation of the "Body Worlds" series is making its northeastern debut in Boston, and is worth the trip to see how complex the body truly is, in distress and in times of health. Expect to see lungs damaged from smoking, healthy and diseased hearts, reproductive organs and many other parts of the human body.
The exhibit manages to show real human bodies through the process of plastination. Developed by von Hagens in 1983, the process is a way to preserve bodies by preventing decomposition. By replacing all bodily fluids and fats in bodies with plastics, the bodies don't smell or decay. The bodies seen in the exhibit have been donated through the Institute for Plastination.
After receiving a timed admission ticket, visitors step into the dark hall and the adventure begins. The exhibit follows the life cycle from birth to death, starting off with the fetus in every stage, through diseases and aging, to the end of life. At times, the exhibit makes you recognize your internal processes and think about your own body and how it functions. All the bodies are housed in glass cases to help preserve them, but throughout the exhibit different interactive tools act as visual aids, where visitors can position themselves in front of a camera projected onto a wall to take a look at what their body looks like as a skeleton.
A 20-minute ride from Suffolk's campus on the Green Line to the museum will grant you a close look at 100 specimens in a 10,000-square-foot exhibit of "Body Worlds & The Cycle of Life." The exhibit takes roughly an hour to peruse through, and visitors can expect to wait in line for their timed entry.
Leave a Comment
About the Contributor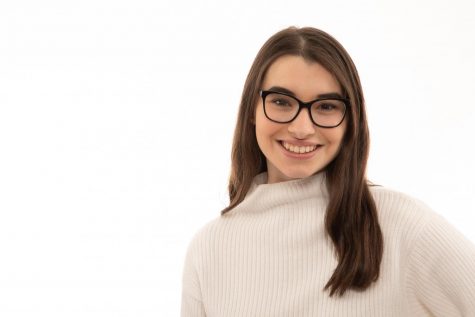 Katelyn Norwood, News Editor | she/her
Katelyn is a senior majoring in public relations and minoring in journalism. When this Massachusetts native is not typing up a storm, you can find her dog watching in the Boston Common, working at Suffolk Performing Arts, and passionately talking about the latest political issue with a hot chai latte. One day Katelyn hopes to be working on the editorial side of the magazine or media industry. She has completed interning with HGTV as an editorial intern.
Follow Katelyn on Twitter
@katelyn_norwood
Email her at
[email protected]