No vote for arming campus police officers— yet
The Suffolk University Board of Trustees in June indefinitely delayed a vote on whether to arm the Suffolk University Police Department (SUPD). University officials said the board will vote on the issue later this year, or as early as next month. 
The postponement came after a push last semester by the Student Government Association and SUPD to arm sworn police officers who pass psychological evaluations and complete firearm and additional use-of-force trainings. 
Security and dispatch officers would not be armed, according to the proposal the Trustees considered. 
"The Board will not take action on this issue until it feels it has all the information useful to making a decision. The Board plans further discussions on this topic this year," Suffolk University spokesman Greg Gatlin said in an email to The Suffolk Journal. "When a decision is made, we will communicate it to the Suffolk Community as is our usual practice."
Gerard Coletta, the university's chief of police and security, said in an email to The Journal that he did not know what additional information the Board would seek.
At an SGA meeting Sept. 19, SUPD Capt. Jim Connolly said the board might vote on the issue at its next meeting in a few weeks.
"I think [the Board] is going to have another meeting at the end of [September] or beginning of [October], and I think [the issue] is going to be brought up on their agenda," Connolly said. "So right now, it's in limbo."
Coletta and other SUPD officials said at a campus security forum on Feb. 7 that they would support a decision to move to an armed department. Discussions about the prospect of arming the department have been around for years on campus.
"I think it's fair to say that we feel strongly about it for our safety, but more importantly, for your safety," Connolly said. 
SUPD officers currently carry batons and Mace, which are both considered nonlethal weapons. Officers are allowed to use lethal force only when lethal force is used against them or anyone else.
SGA voted 23-11 in April to recommend that the university arm SUPD. A week later, nearly a dozen students led a protest on campus criticizing the vote and calling for the department to remain unarmed over concerns of gun violence. 
In a February interview with The Journal, Suffolk President Marisa Kelly said she hoped the university "will in one way or another put this question to rest" before the start of the 2019-20 academic year.
Kelly could not be reached for further comment regarding the Board's postponement of the vote. 
Class of 2021 Senator Kostas Loukos authored SGA's resolution to arm SUPD last year. He said that while he was disappointed by the vote's delay, he was not surprised. 
"[The system at Suffolk] is a whole bunch of bureaucracy that just wants everyone to be happy, where the resolution is seeking to keep people safe," Loukos told The Journal. "I was hoping for a different result so that SUPD would be better equipped to protect our students." 
Loukos said he vows to get mention of arming SUPD and the postponement of the vote into the minutes of every SGA meeting.
Logan Casey, the newly elected SGA senator at large for the New England School of Art and Design, said he is pleased the board postponed the vote. After SGA's resolution to arm SUPD passed last year, Casey spoke to SGA about his discontent with the vote's outcome. 
He told senators that he thought they did not properly notify students of when the vote would happen and that the process was "rushed and done with little input from the body they were supposed to be representing."
"I'm thankful for the Board of Trustees tabling this discussion for a later date, and I hope that the board will be willing to listen to the student body regarding this issue when it inevitably arises again," Casey said. 
Casey first joined SGA this semester. He said the issue of arming was one of the main reasons why he decided to get involved in the organization, and he hopes SGA will repeal the resolution. 
SGA President Karine Kanj, who voted against the SGA resolution when she was a Class of 2021 senator last year, acknowledged the importance of examining the arming issue closely.
"As long of a process as this seems, it is crucial that every piece of information is looked at closely and considered diligently," Kanj said in a statement to The Journal. "With a decision like this, it is only evident that the timeline is long."
Leave a Comment
About the Contributors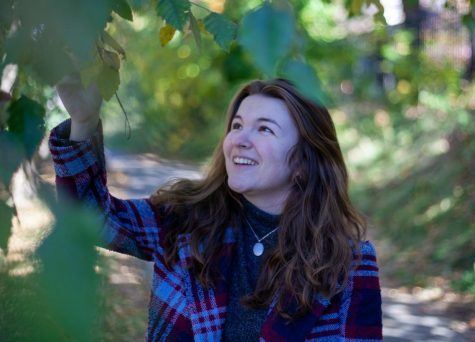 Caroline Enos, Editor-in-Chief | she/her
Caroline is a senior from Gloucester, Mass. She is majoring in print/web journalism and minoring in political science. Caroline was formerly a news editor for The Journal, is currently a correspondent at the Boston Globe and was also a correspondent at The Gloucester Daily Times. When she isn't stressing over deadlines, Caroline spends her time drawing and listening to good music.
Follow Caroline on Twitter
@CarolineEnos
Email her at
[email protected]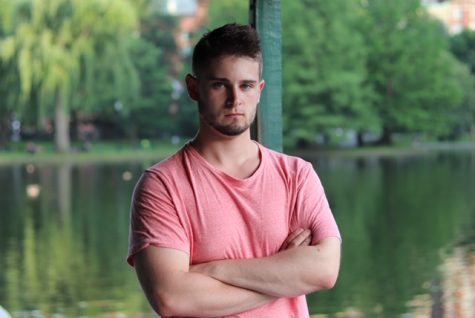 Ryan Arel, Former Senior Staff
Vermont native Ryan Arel is a former Arts Editor and former Opinion Editor for The Suffolk Journal. A print journalism major and economics minor, Ryan aspires to become a versatile writer who can cover any story of any topic that is worth telling.

Passionate about sports, photography, and history, Ryan also hopes to write and research in a way that makes complex issues easier for readers, and himself, to understand.

After leaving Suffolk, he hopes to work in the media field and stay in Boston, but he does not duck away at the idea of maybe traveling someday for work. When he isn't in the office, he can be found scream-typing homework assignments and stories, at the gym, watching "The Office" reruns or The Red Sox, his favorite sports team.

Follow Ryan on Twitter @ryanarel.