Allison Rodrigues, #1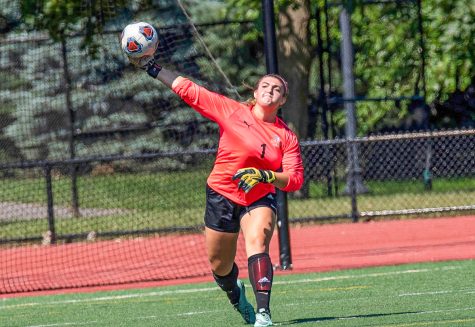 Being a multi-sport athlete is what sophomore goalie Allie Rodrigues signed up for when she came to Suffolk. Originally recruited by Coach Will Feldman of Suffolk's track teams, Rodrigues emailed the Women's Soccer coach to inquire about being on the team.
"It was an easy decision for me to reach out to continue to play a sport that I love," said Rodrigues in an interview with The Suffolk Journal.
After a freshman campaign that saw the Rams go 4-10-1, Rodrigues and the rest of the team came back from the summer this preseason invigorated. Rodrigues being named captain was her embracing a leadership role that the coaching staff saw her fitting into during her first season.
"Our job as captains is to hold our team accountable. The minute I don't see my team working hard I'm going to call us out," said Rodrigues.
As a goalkeeper, Rodrigues is the last line of defense; the last resort when everything breaks down around the team.
"I think a lot of people don't understand the amount of focus being a goalie requires. It's not just when the ball is in the box, you control the whole game," said Rodrigues.
In the GNAC, Rodrigues is tied for second in the least amount of goals allowed, and is fourth in save percentage. Offensively, the Rams are ranked eighth in shot attempts and are tied for fifth in goals scored.
While Rodrigues faces a lot of pressure in allowing her team to stay in the game to win it, she feels very little of it.
"You blackout almost. The ball is the only thing you are focused on. If someone was in your way, you'd shove them out of the way to get your hands on the ball," said Rodrigues.
For a team that sometimes struggles putting balls into the back of the net, Rodrigues serves a vital role in helping to keep their forwards confidence up.
"I tell them 'I know what you can do, and you know what you can do, we see it in practice when I try and stop your balls, you make it hard for me so make it hard for them too," said Rodrigues.
Leave a Comment
About the Contributor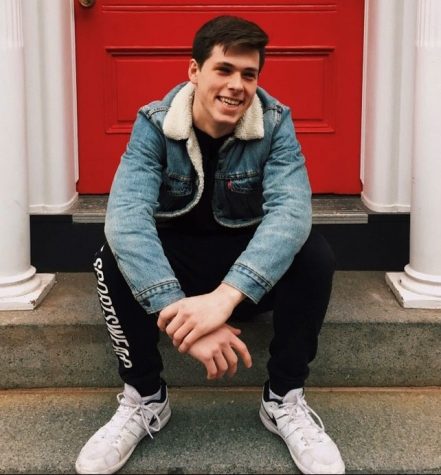 Andrew Laird, Assistant Opinion Editor | he/him
Andrew is a former New Hampshirite majoring in Journalism and minoring in English. When he's not reading or writing you can find him listening to jazz, going to museums and speaking passionately about his travels. One day Andrew hopes to obtain his doctorate in sociolinguistics.
Follow Andrew on Twitter
@The_AndrewLaird